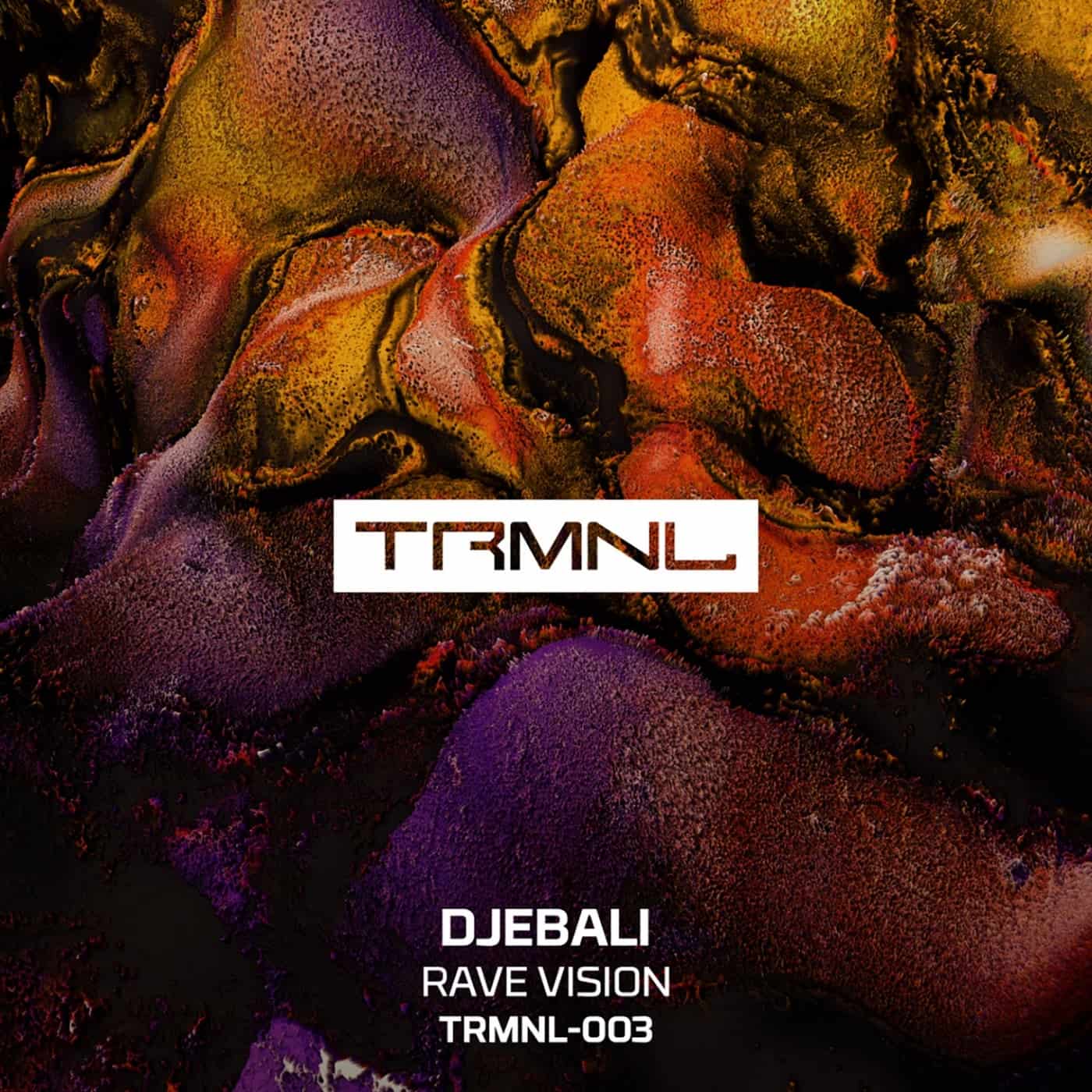 RELEASE: Rave Vision
ARTIST(S): Djebali
REMIXERS:
LABEL: TRMNL / TRMNL003
GENRE: Lossless, Minimal / Deep Tech
RELEASED: 2022-09-23
AVAILABLE FORMAT: 948Kbps, FLAC
DOWNLOAD SIZE: (137.09 MB)
TOTAL TRACKS 3
Djebali – Rave Vision (07:02)

, 128

Djebali – Line 56 (07:01)

, 128

Djebali – Cotton Candy (07:46)

, 128
Total Playtime: 00:21:49 min
Birmingham's TRMNL Records returns with its third release coming courtesy of Paris, France's Djebali.
Djebali has been releasing his twist on House and Techno since 2008 via the the likes of Fuse London's label and sub-label Infuse, Burnski's Aesthetic, Chez Damier's Balance Music, REda daRE Records and of course his own self-titled Djebali label which has been the predominant home for his output over the past decade.
Here though we see Djebali join the roster of the fledgling TRMNL Records, launched by the Birmingham club night of the same name so far the imprint has unveiled two EP's by East End Dubs and Samu.l to date and here the story continues.
Title-cut 'Rave Vision' leads with a squelchy acid bassline and robust drums running alongside gritty stabs, spacey atmospheric pads and choppy vocal samples. 'Line 56' follows, shifting focus to dubby stab sequences, heavily swung drums and a bumpy bass groove all flowing with a subtly nuanced feel throughout.
The Hypnotic floaty sounds of 'Cotton Candy' then round out the release, diving deeper via an amalgamation of airy synth flutters, resonant synth licks and snaking subs atop a shuffled drum groove.
DJ Support: Marco Carola, Chris Stussy, Rich Nxt, Davide Squillace, Mahony, Ilario Alicante, Jorge Savoretti, Silvie Loto, Hermanez, Tobi Neumann//