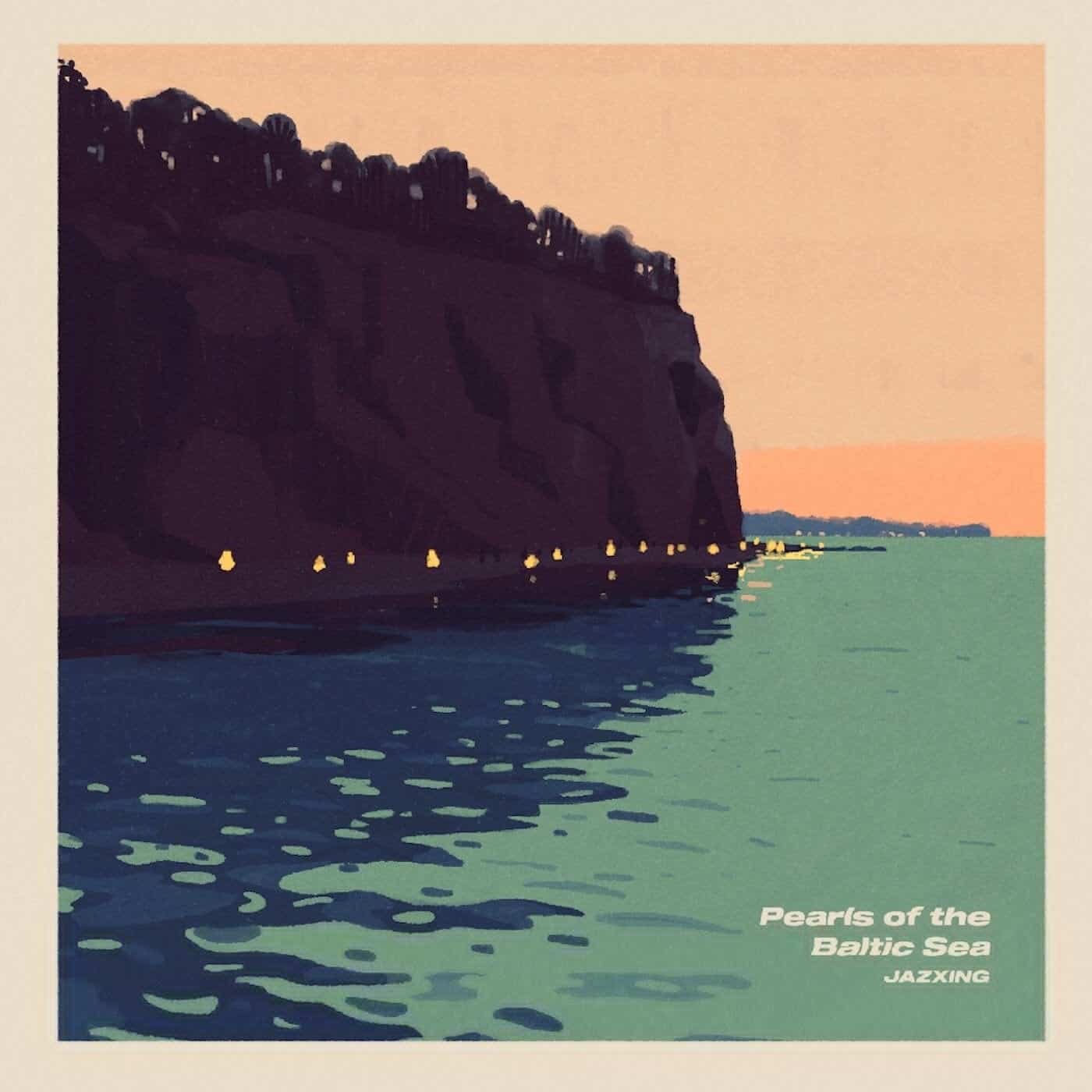 RELEASE: Pearls of The Baltic Sea
ARTIST(S): Jazxing
REMIXERS:
LABEL: Higher Love Recordings / HLR020
GENRE: Lossless, Organic House / Downtempo
RELEASED: 2022-09-16
AVAILABLE FORMAT: 888Kbps, FLAC
DOWNLOAD SIZE: (281.19 MB)
TOTAL TRACKS 8
Jazxing – Fala (08:33)

, 156

Jazxing – W Uścisku (05:23)

, 87

Jazxing – Artifacts (03:57)

, 92

Jazxing – Hyacinth (04:49)

, 120

Jazxing – Neu Nostalgia (05:14)

, 93

Jazxing – Harbor Dub (06:46)

, 130

Jazxing – Shoegaze Dub (03:46)

, 71

Jazxing – Vijnana (05:08)

, 160
Total Playtime: 00:43:36 min
Polish duo Jazxing present their debut album 'Pearls of the Baltic Sea', eight original tracks that pay homage to the '80s Cosmic Classics found on Daniele Baldelli's mixtapes and early '90s Balearic pop. Drawing from everyday life on the Baltic coast, the duo bring an edge to influences from inspirations such as Saint Etienne, Andrew Weatherall and Air via alternative deviations through New Wave, Post Punk, and Dub.
Musicians, producers and DJs Jakub Sautycz and Mateusz Filipiuk formed Jazxing in their hometown of Gdańsk, Poland. Integrated with the wider Balearic music scene, Jazxing are part of a growing group of colourful Polish artists, clubs and labels who want to share and inspire people with their passion for these sounds. Jazxing first went public on a Very Polish Cutouts release and since then the duo have graced Polena Recordings, Father And Son Records And Tapes, and Zambon's Transatlantyk imprint. 'Pearls of the Baltic Sea' is filled with the depth of emotions, changing states of one's spirit, and unpredictability of the Baltic weather, standing in contrast to their simple, but eloquent music forms.
The album's first single 'W Uścisku' is a slow, acidic groover that features very fine vibes virtuosity by Paweł Nowicki and the passionate rock vocals of Kamio Kozlowski of fellow Poles, Van Cyklop. The lyrics in 'Artifacts' were inspired by the exact moment of falling in love, though the trigger came from the comic book Tomb Raider, specifically Lara Croft's line 'Artifacts we know'. The album also features Tati Vaitovich on vocals, Michał Jan Ciesielski on sax, and Vojto Monteur on guitar. It was recorded and mixed in four different locations – the waves that you can hear in the intro are recorded from the Baltic seaside.
Jazxing explain 'We meant to produce an album that one can find nostalgic, and maybe an opportunity to stop for a while with one's daily routine and look out of the box. To bring about good memories, focus on the details in life that make us happy, and stay there for a bit. We wanted to create a comfortable space for music lovers.'
Dealers for discerning dancefloors and sophisticated sundowns, Higher Love Recordings was birthed by Brighton-based DJ collective the 'Balearic Ultras' in 2020. In the 21st Century, as well it should be, this Balearic beat business is a global affair. The music released thus far has traveled from Mexico City, Santa Fe, Daytona Beach, LA, Rome, Stockholm, Oslo, London, Manchester, Nottingham, Leeds, Brighton and of course Ibiza. Producers featured include dance music royalty Ron Basejam, Justin Robertson, Sean Johnston, and Rolo McGinty as well as rising stars Joe Morris, Gold Suite, James Bright, and Residentes Balearicos.
Additional musicians:
Tati Vaitovich – vocals
Michał Jan Ciesielski – saxophone on Fala
Kamil Kozłowski – vocals on W Uścisku
Paweł Nowicki – vibraphone on W Uścisku
Vojto Monteur – guitar on Hyacinth
Krzysztof Filipiuk – acoustic guitar on Vijnana//