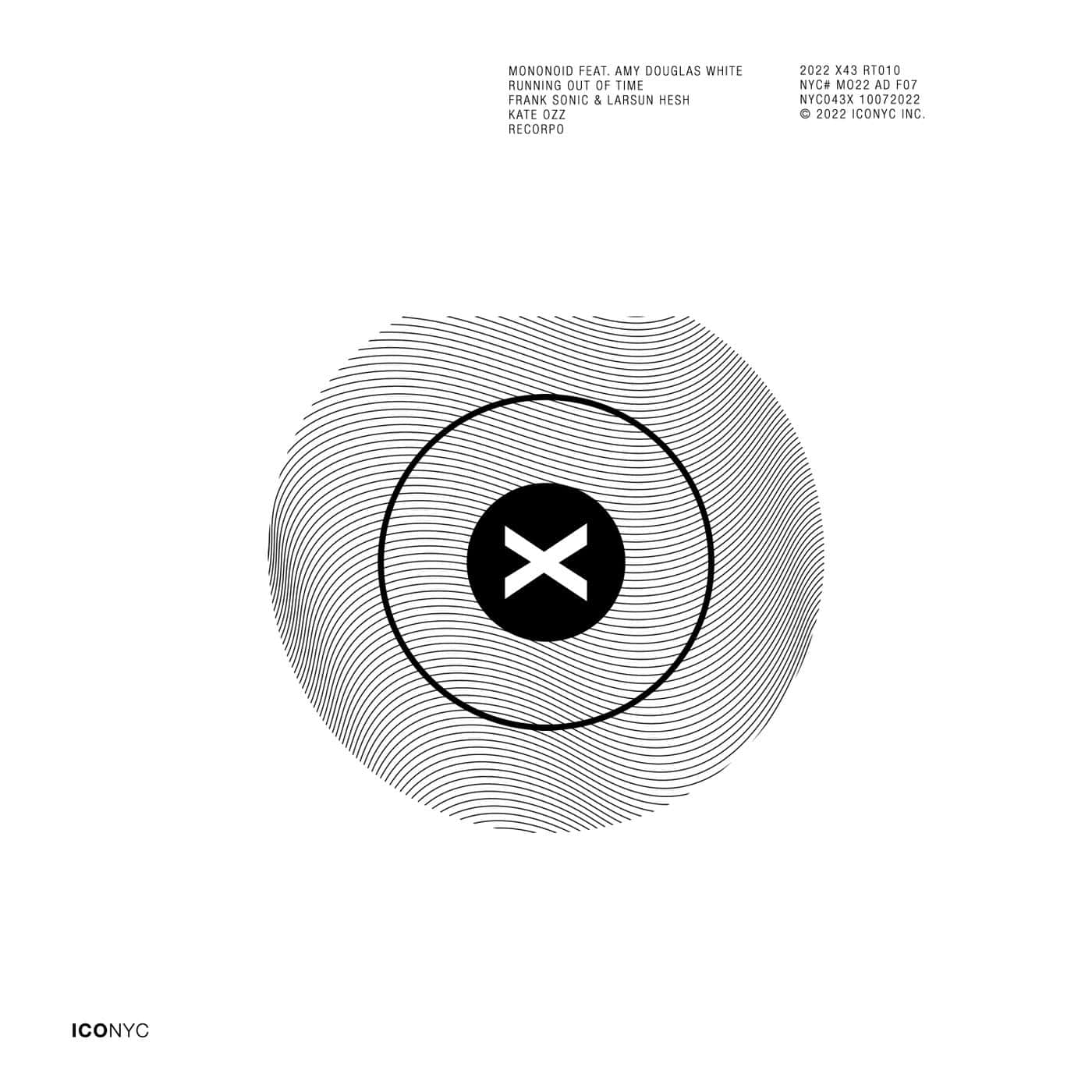 RELEASE: Running out of Time
ARTIST(S): Mononoid, Amy Douglas White
REMIXERS: Frank Sonic, Larsun Hesh, Kate Ozz, ReCorpo
PUBLISHER: ICONYC / NYC043X
MUSICAL GENRE: Lossless, Progressive House
RELEASE DATE: 2022-10-07
DOWNLOAD FORMAT: 916Kbps, LOSSLESS
FILE SIZE: (173.26 MB)
Running out of Time have 4 TOTAL TRACKS
Mononoid, Amy Douglas White – Running out of Time feat. Amy Douglas White (06:36) 02B, 125
Mononoid, Amy Douglas White – Running out of Time feat. Amy Douglas White (Kate Ozz Remix) (06:12) 02B, 125
Mononoid, Amy Douglas White – Running out of Time feat. Amy Douglas White (Frank Sonic & Larsun Hesh Remix) (06:47) 03A, 124
Mononoid, Amy Douglas White – Running out of Time feat. Amy Douglas White (ReCorpo Remix) (06:55) 12A, 125
Total Playtime: 00:26:30 min
Download Running out of Time in 320 MP3, FLAC, and AIFF
Label all-stars Mononoid return to ICONYC with an absolute classy piece of music entitled 'Running out of Time' featuring Amy Douglas White on vocals. The Dutch duo who has been a prominent mainstay in the electronic underground kick' things off nicely with their original mix of 'Running out of Time'. The full-on festival vibes shine through, as we meander effortlessly through club inspired melodies, while the sultry chords and Amy's wonderful vocal sit wonderfully on top adding an extra layer of depth. Mononoid's trademark beat manipulation is prevalent, as all manner of elements drift in and out of earshot. Perfect for beat loving club crowd or to close a big night out in style.
Kate Ozz, who has been coming through the ranks at lightspeed, certainly needs no introduction with recent releases on Disco Halal, Selador and Nightcolours. She created a rework full of good energy from the word go, as the atmospheric indie dance vibe subtly keeps you moving with warm tinkling sounds, a smooth edge and some nicely effected sounding pieces. We basically have the formula for a bit of a monumental outing. The sparseness is the key here, as her restrained gem works its magic while it plays away, creating a warm glow, creating an air of sophistication. "Essential stuff!"
Next up we welcome back label stalwart Frank Sonic this time around in collaboration with Larsun Hesh to the label, the German / Ukrainian duo known for their polished sound, keep the ethereal theme of the original alive, as the pulsating bass powers along, before its drum fills and general warmth all combine to do the talking. Like something from yesteryear, yet sounding fresh – Their transcendent touch up takes the energy levels up a notch, but increases the melancholy with stripped back and lucid elements at the same time, before the luscious pads grace the rework changing the vibe and creating a blanket of warmth that wraps around the effected groove. Wonderful remix from Frank & Larsun that will certainly cause havoc whenever played out.
The third remix coms courtesy of fast rising ReCorpo who has seen his releases appear on some of the biggest labels around. ReCorpo's deep, compelling and acutely mysterious and richly textured groove make for a lovely first act. As atmospheres evolve, distinctive stabs and vocal edits steal the air, before a one-minute break takes you further into a haze of psychedelic audio, perfectly setting up a groovy finale. A brilliant remix from ReCorpo that's likely destined for the sets of the big boy brigade. Highly recommended.
With 'Running out of Time' Mononoid in collaboration with Amy Douglas White really show that there're no boundaries, as this beautiful melodic gem guides you to a full-on club laden, melodic hug of a release that will cause many smiles induced moments! 'Running out of Time' sees a worldwide release on October 7th, 2022 via every well-known digital content provider. Not to be missed.//