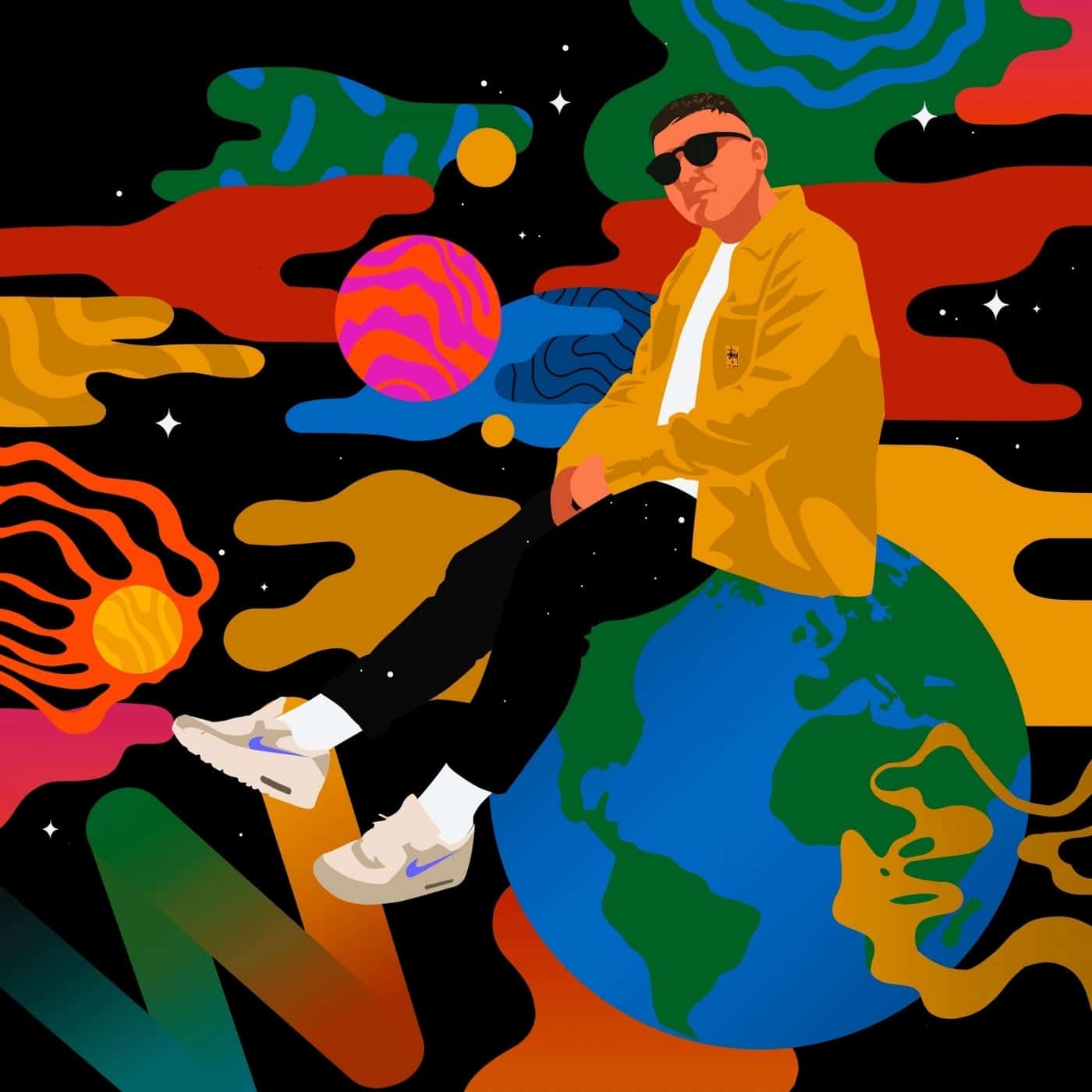 RELEASE: R.A.V.E.A.S.A.P (Murphy's Law Remix)
ARTIST(S): Gardna
REMIXERS: Murphy's Law (UK)
PUBLISHER: Gardna Music / GAR014
MUSICAL GENRE: Lossless, Tech House
RELEASE DATE: 2022-11-18
DOWNLOAD FORMAT: 770Kbps, LOSSLESS
FILE SIZE: (32.73 MB)
R.A.V.E.A.S.A.P (Murphy's Law Remix) have 1 TOTAL TRACKS
Gardna – R.A.V.E.A.S.A.P (Murphy's Law Remix) (05:55) 06A, 130
Total Playtime: 00:05:55 min
Download R.A.V.E.A.S.A.P (Murphy's Law Remix) in 320 MP3, FLAC, and AIFF
Gardna continues travelling through time, space and genre with a series of dance floor focussed remixes of his international smash 'R.A.V.E.A.S.A.P' with DRS. This package see's him linking up with hotly tipped house duo Murphy's Law who comes correct with a chunky tech house version. Club Support from Jamie Jones and Marco Carola. Early support on BBC Radio 1 from Danny Howard, Pete Tong, Sarah Story. Available worldwide 11th November on all platforms.
As the seasons continue to shift and the UK once again begins to warm to the notion of summer, Gardna makes a timely return with a brand-new solo album that taps into our collective eagerness for the good times to roll this year. Following on from the success of his 2019 release. Good Time Not a Long Time, the Bristol MC looks set to take things even further as he delivers his most accomplished work to date.
A lot has happened to the world between these two albums, but one thing that remains is Gardna's unprecedented love for the culture and the energy he exudes in his music. Whilst Time & Space makes a return to the same territories as the debut album, it also draws us into different soundscapes, as Gardna continues to sharpen and flex his genre-defying style.  
 
Time & Space was recorded and produced during a creative outburst which saw Gardna, and regular collaborators Brad Baloo (The Nextmen) and Kreed, hidden away in Devon at the Analogue Studio for three days. This concentrated studio session allowed them to produce an album that fails to miss a step in term of cohesion and originality. 
On the production side, the beats draw on the same wealth of sound system influences that have inspired Gardna's career since the early days; but from the off we find ourselves at the forefront of positivity, thanks to the pulsating rhythm of Summer of Love. That feeling persists throughout, with tracks like the garage tinted, New Beginnings, featuring the inimitable, Eva Lazarus, and the rumbling yet melodic sound of Shining, featuring the captivating tones of Catching Cairo.
Elsewhere we get to experience the full weight of Gardna's flows, as tracks like R.A.V.E A.S.A.P featuring Manchester legend, DRS, and the solo number, Every Time That I Land, serve as a stark reminder of his dexterity with the pen. DRS isn't the only legend to emerge on the album, with Fox, Dynamite MC, Omar and Don Letts all bringing their own contributions to the proceedings giving the piece of work a significant edge.  
 
Other notable features include Doktor, as well as return appearances from Catching Cairo, who laces three tracks in total. Time & Space is due for full release on 3 June and will be available on all the usual streaming sites, as well as an accompanying 180g heavyweight orange vinyl release due shortly after the digital release. 
For all enquiries, please contact: [email protected] 
Release Schedule:
25th March – Every Time That I Land
8th April – R.A.V.E.A.S.A.P / On That (ft. DRS)
6th May – Summer of Love
3rd June – Light it Up (ft. Dynamite MC + Fox)
17th June – Time & Space Album Drop
1st July – New Beginnings (ft. Eva Lazarus)
22nd July – Different Gravy (ft. Omar) / Mary Jane (ft. Catching Cairo)
Biog
Gardna is a Bristol-based artist, who has achieved success thanks to his genre defying approach to recording and his energy driven live performances. From MC and songwriter, to prolific collaborator, host and promoter, the lifelong good vibes ambassador fuses elements from across the sound system spectrum, to conjure up his own unique rhythmic blends, which channel Bristol's rich musical heritage and earn him critical praise from across the globe.
His debut solo album, Good Time Not a Long Time (2019), served as the ideal showcase for Gardna's versatility, as well as his collaborative vision, with the album boasting features from a diverse range of artists, including Omar, Eva Lazarus, Fox and Hollie Cook. The album's tour took in sell-out shows in both Bristol and London, as well as overseas acclaim in Australia and New Zealand, featuring not only Gardna, but his co-stars as well.
The collaborations extend beyond his solo ventures, including notable releases with DRS, Watch the Ride (DJ Die, Dismantle & DJ Randall), The Nextmen and Gentleman's Dub Club, while also supporting the latter on their 13 date UK tour. A performance of their collaboration, Rudeboy, in front of a 50,000 strong crowd at the legendary Lion's Den stage at Boomtown, remains one of the high points in Gardna's career.
His affinity with radio has garnered him airplay from legends such as Annie Mac, David Rodigan, Don Letts, Mistajam and Steve Lamacq, as well as netting him his own show on burgeoning Bristol station SWU.FM, where his prowess as a host took on new dimensions.
Gardna's tireless work ethic continues to gain strength thanks to his sprawling promotional endeavours, which include his latest project, GOOD TIME, long-standing party curation with Boom Sound, and his infamous Gardna & Friends takeover events at festivals like Glastonbury and Boomtown. That work ethic and his relentless passion for music were perhaps best reflected by his funding successes, which include both the PRS Flash Funding Award and the MOBO Awards x Help Musician Funding.
All of which brings us to the present, where Gardna remains as focused and forward-facing as ever. Undaunted and still hungry for a challenge, he is currently working on a number of projects, including a new collaboration with fellow sound system specialists, Mungo's Hi Fi, and the long-awaited successor to his debut album, which will see him joining forces with Brad Baloo (The Nextmen) and previous creative partner, Kreed.//