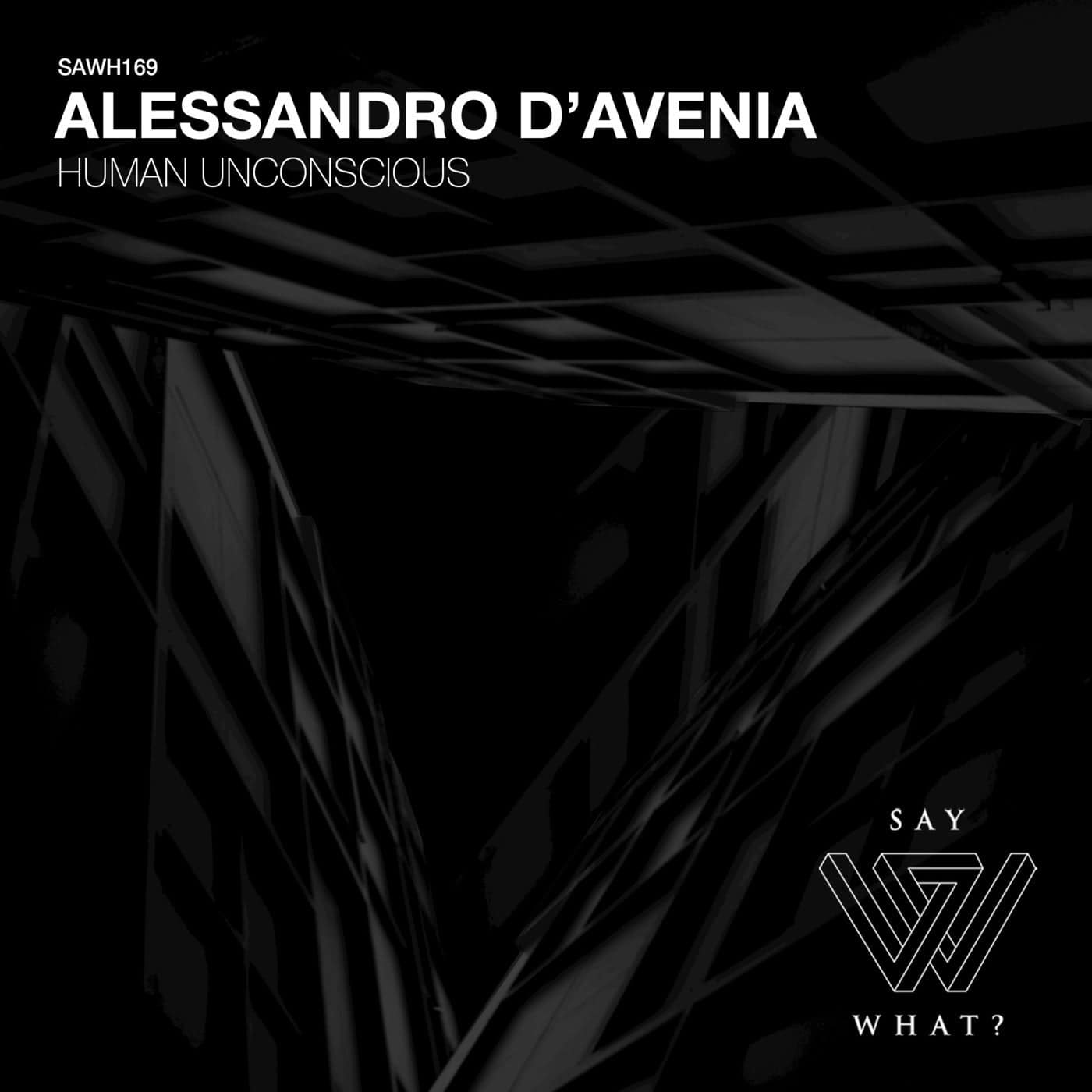 RELEASE: Human Unconscious
ARTIST(S): Alessandro D'Avenia
REMIXERS:
PUBLISHER: Say What? / SAWH169
MUSICAL GENRE: Lossless, Techno
RELEASE DATE: 2022-12-16
DOWNLOAD FORMAT: 948Kbps, LOSSLESS
FILE SIZE: (129.65 MB)
Human Unconscious have 3 TOTAL TRACKS
Alessandro D'Avenia – Human Unconscious (06:09) 06A, 130
Alessandro D'Avenia – Dance Forever (06:05) 07A, 130
Alessandro D'Avenia – Play (06:23) 05A, 132
Total Playtime: 00:18:37 min
Download Human Unconscious in 320 MP3, FLAC, and AIFF
For Say What? 169 we welcome a very exciting new artist in the form of Italian newcomer Alessandro D'Avenia and his 3-track release
We start with the title track 'Human Unconscious' – solid production, raw drums and excellent sound design are the main elements here and give us a glimps of how Alessandro visions Techno! The deep and melancholic ambience in this track, combined with the underlying throbbing of the drums creates pure magic and opens up cerebral capacities everywhere
Second is 'Dance Forever' and to be honest you will after hearing this absolute gem! Saw lead lines, spacey elements and a catchy vocal yet again brings you the signature sound of the Italian and it hits you hard. He enforces an ambience here with the use of minimal elements but with maximum force
Last on the release we have 'Play' – phat and chunky drums, the smooth use of the dynamics throughout the track really elevates the lead and together with the vocal hook it transcends into another realm after the impressive drop. A perfectly executed release that will impress many and we are more than happy with this new addition to our ever growing family!
Enjoy//