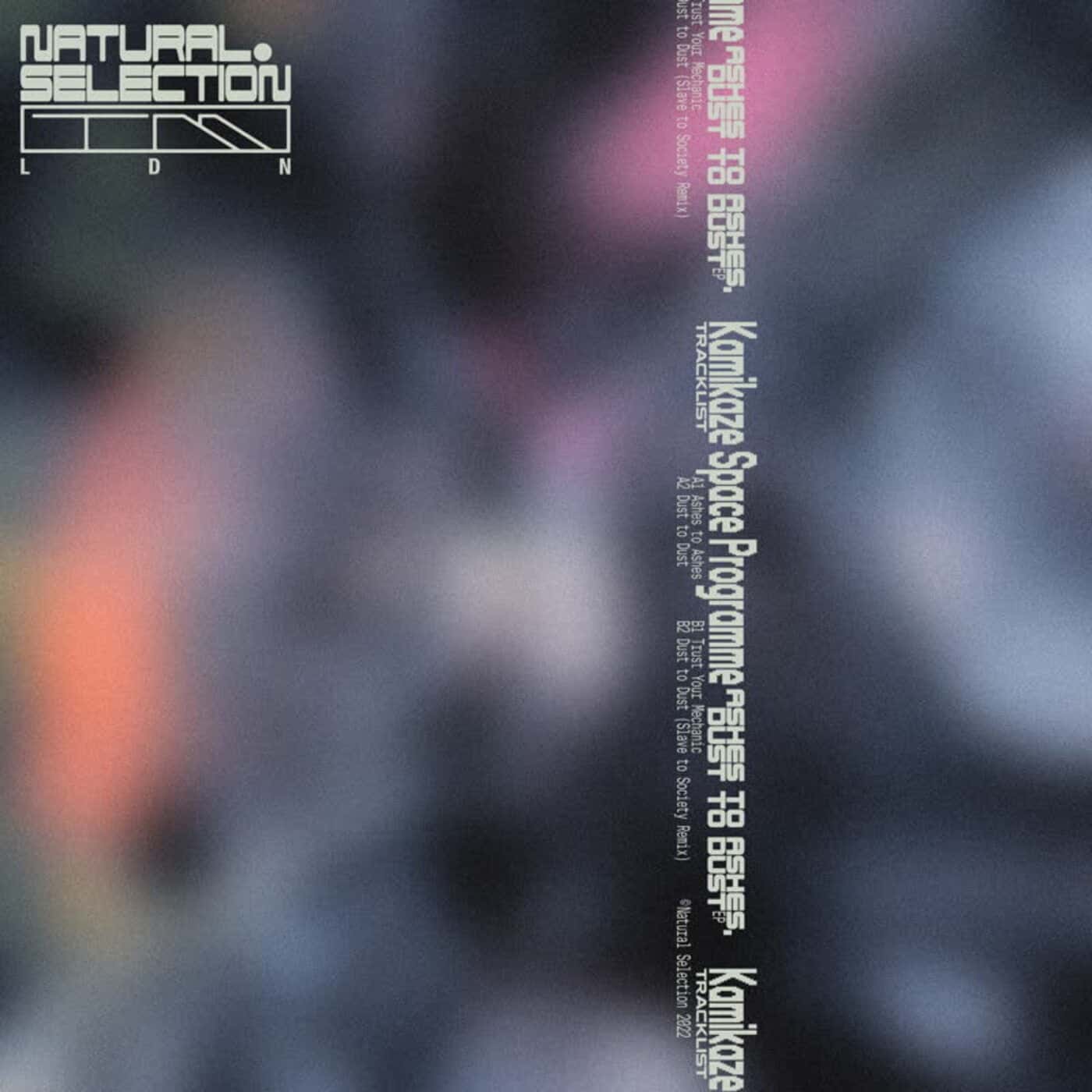 RELEASE: Ashes To Ashes, Dust To Dust EP
ARTIST(S): Kamikaze Space Programme
REMIXERS: Slave To Society
PUBLISHER: Natural Selection (UK) / NS002
MUSICAL GENRE: Lossless, Techno (Raw / Deep / Hypnotic)
RELEASE DATE: 2022-12-09
DOWNLOAD FORMAT: 859Kbps, LOSSLESS
FILE SIZE: (166.37 MB)
Ashes To Ashes, Dust To Dust EP have 4 TOTAL TRACKS
Kamikaze Space Programme – Ashes to Ashes (06:21) 07B, 128
Kamikaze Space Programme – Dust to Dust (06:43) 07B, 73
Kamikaze Space Programme – Trust Your Mechanic (05:04) 05B, 84
Kamikaze Space Programme – Dust to Dust (Slave to Society Remix) (06:47) 03A, 116
Total Playtime: 00:24:55 min
Download Ashes To Ashes, Dust To Dust EP in 320 MP3, FLAC, and AIFF
London based label Natural Selection present their latest release in the form of a colossal 4-track physical and digital EP courtesy of the legendary Kamikaze Space Programme (aka Christopher Jarman), entitled "Ashes To Ashes, Dust To Dust EP". The release also features a fierce and well-fitting remix from Slave To Society (ex AnD).
Jarman has played an important role for Natural Selection over the years, playing his acclaimed live set at many of their events and label parties and also previously releasing via their inaugural release 'NS001' in 2021. He is widely considered as one of the most forward thinking and innovative sound designers around. With roots indebted to the music he released as Raiden in the early 00's, his abstract, industrial and broken admission into the annals of Techno via his prevailing alias; Kamikaze Space Programme, has seen his music backed, supported and released by the heaviest of renowned labels such as MORD, Mote-Evolver, Osiris, TRUST & more.
As an avid field recording artist, Jarman's latest Natural Selection release is by and large made up of foley sound design and sonic experimentation using bespoke apparatus and homemade microphones. Capturing internal resonances and electromagnetic radiation of objects, re-amplified or organic, classic hardware dub mixing completes his instantly recognisable Kamikaze Space Programme aesthetic, and successfully traverses the divide between Techno, Drum and Bass, Electro and Breakbeat.
Natural Selection are well known for bridging the heavier spectrum of Techno, Electro, Acid, etc. with new, experimental style and form. One can always expect the most cutting-edge, hard-hitting, underground electronics via their releases and also their regular label nights, which have gained notoriety for daring lineups and extreme diversity in sound.//