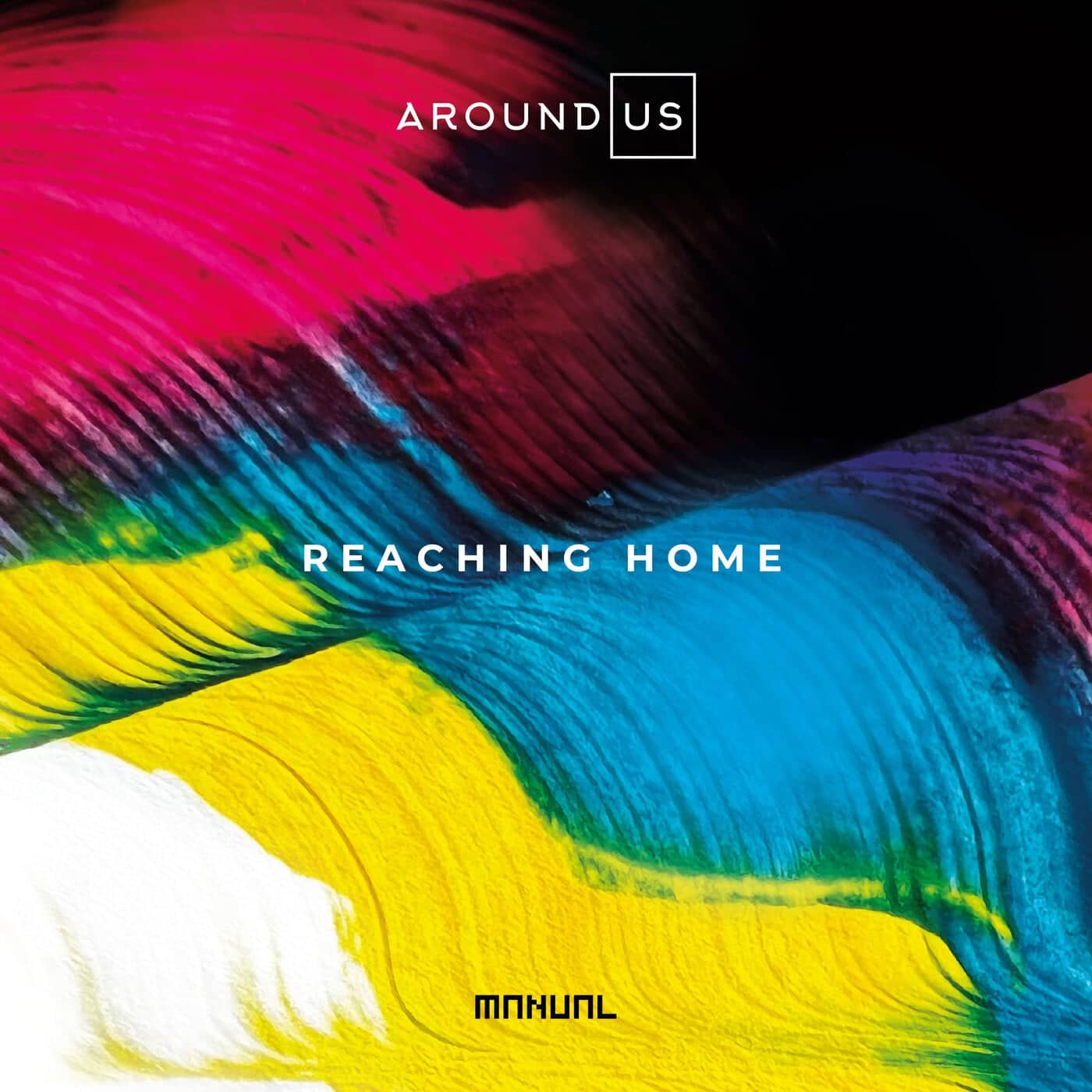 RELEASE: Reaching Home
ARTIST(S): Izak Boom, Callecat, Around Us
REMIXERS:
PUBLISHER: Manual Music / MAN380
MUSICAL GENRE: Lossless, Electronica
RELEASE DATE: 2023-02-10
DOWNLOAD FORMAT: 869Kbps, LOSSLESS
FILE SIZE: (773.09 MB)
Reaching Home have 18 TOTAL TRACKS
Around Us – Closer To You (05:15) 04A, 106
Around Us – Undiscovered Times (08:10) 04A, 122
Around Us, Izak Boom – Sunrise feat. Izak Boom (07:15) 11A, 114
Around Us – Come To Me (08:24) 12A, 120
Around Us – Homecoming (07:17) 06A, 120
Around Us – The New (03:26) 10A, 110
Around Us – I Got This (07:30) 06A, 122
Around Us – New Dawn (07:18) 02A, 81
Around Us – Good Enough (06:48) 06A, 102
Around Us – Absolute (08:04) 07A, 120
Callecat, Around Us – The Moment (06:58) 11B, 120
Around Us – Try This (08:12) 05A, 120
Around Us – Reaching Home (05:19) 05A, 75
Around Us – Echos of the Past (03:58) 05B, 151
Around Us – Until Fall (08:09) 08B, 106
Around Us – Always There (04:25) 08A, 121
Around Us – Breaking Point (07:26) 08B, 119
Around Us – Promises (08:13) 05A, 93
Total Playtime: 02:02:07 min
Download Reaching Home in 320 MP3, FLAC, and AIFF
Making their debut on Manual Music, Dutch duo Around Us present their album 'Reaching Home'.
Based in Amsterdam, Around Us first emerged in 2018, quickly establishing themselves as a rising act with releases via Balkan Connection's BC2 and long-standing Dutch imprint LuPS Records. World class DJ and progressive music tastemaker Hernan Cattaneo was the first to chime in with support. Showcasing one of the duo's early productions 'Sleeping Blue' as part of his hugely popular Resident podcast. A bond with the Manual Music collective was also formed early on, as the well-received 'Voyager' EP landed in 2019 courtesy of label affiliate Cinematique. Four years later and Around Us now sits on a well-kept resume, with key projects on Click Records, Clubsonica, Freegrant Music and Manual Music's progressive minded MNL division, all serving as vehicles for the duo's deep and groovy sounds. Continuing on an upwards trajectory, Around Us now presents their first ever album project entitled 'Reaching Home' care of Paul Hazendonk's Manual Music.
Comprised of eighteen distinctive and equally compelling creations, it is the charming melodies of 'Closer to You' which set the tone for the album. Instantly seductive, it's laid-back beats and soulful phrasing provide the perfect prelude to one of the collection's showcase pieces 'Undiscovered Times'. Here the duo flex their free-thinking muscles with evolving, emotional and hypnotizing structures allowing the listener to relish in the groove, while building anticipation towards an array of colourful vocal fragments and emotive synth swagger. Continuing to diversify their portfolio, Around Us collaborates with Dutch singer, songwriter Izak Boom on the aptly titled, jangly guitar led 'Sunrise'. It's soulful instrumentation smoothly segues into the melancholic leanings of 'Come To Me', a near nine minute journey into deep key changing grooves and symphonic phrasing.
Around Us' capacity for storytelling – both comforting and challenging – resonates across the album's second showcase piece 'Homecoming'. Shot in high-definition and full of detail and idiosyncrasies, it's a poignant voyage where the duo explores a storyboard of indistinct vocal arrangements, balmy swells and meandering musical coactions. Meanwhile, on 'The New', Around Us stretches their creative scope further with a bucolic electronica piece to lighten the mood while remaining fluid within the confines of the release. The duo reaffirms their instinctive ability to tip a dancefloor over the edge with 'I Got This', planting multiple explosions of serotonin through fluttery synths, panoramic arps and retro acid lines, before confidently returning to the groove for a sweeping aerial final.
Continuing on a lighter monochrome, it is the haunted atmospherics and wavy motifs of 'New Dawn' which melt down into the soundscape science of 'Good Enough', a downtempo creation where vocal wails steal the air against a backdrop of arpeggiated acrobatics. Its adventurous spirit is something Around Us relishes in, as they continue to survey their creative process on the album's third single 'Absolute'. An apt barometer of where the duo's headspace is at, as they let hopeful soundscapes and heartfelt fragments descend over warm, inviting beats and spirited melodies. It's eager optimism perfectly preludes 'The Moment', a joint production with fellow countrymen Callecat, where the Dutch quartet surveys exotic drum arrangements and electrified iterations of new age sonics. Beneath the powerful tidal waves of 'The Moment' lies the prophetic realities of 'Try This', a slow-burning drawl where percussive flurries and splashes of pyrotechnic synths meet in a comforting canopy of sound. More enigmatic yet is 'Reaching Home', building with a subdued majesty, its smoky resonance makes you think but also feel, conjuring up otherworldly visions, perhaps from a time we've yet to experience.
Moving forward, Around Us' avant-garde style raises the bar with the florid sounds of 'Echoes of the Past". Concise and stirring at under four minutes in length, its cerebral nature is enthralling, bound by themes that are both icy and electric. Evoking a dystopian style ecstasy, its limitless exhalation perfectly sets up the album's fourth single 'Until Fall', a unique and entrancing sonic ecosystem accentuated by whimsical vocal fragments and ghostly electronics. The album's final stretch sees Around Us furthering their pursuit of rhythmic and harmonic experimentation with the broken beats of 'Always There'. Pitched somewhere comfortably between dreamy reverie and symphonic bliss, it melts down into the fluid tranquility of 'Breaking Point', an eight-minute meditative free form excursion which breaks off into the album's closing piece 'Promises'. Sure to be celebrated for their ability to blend, blur and cross-pollinate genres, Around Us places the final piece in this eighteen-track audio travelogue, as notes ring out into timeless suspension, while a gentle flurry of arpeggiated sequences sweep their way across a bed of dulcet beats and rebounding rhythms. Around Us has ventured further with 'Reaching Home', into a time of true innovation, traversing a multitude of realms and dimensions, while excelling throughout.//