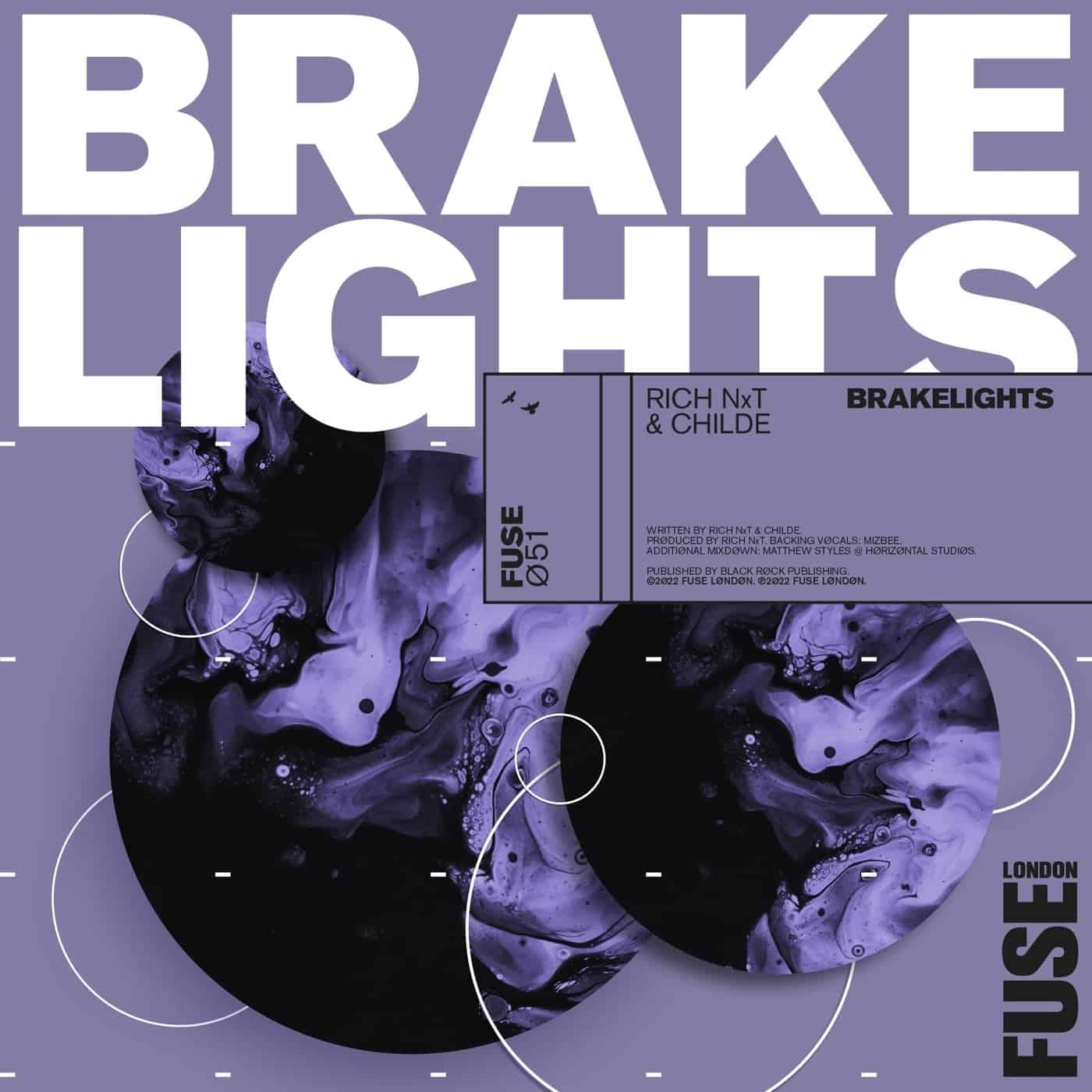 RELEASE: Brakelights
ARTIST(S): Rich NxT, Childe
REMIXERS:
PUBLISHER: Fuse London / FUSE051
MUSICAL GENRE: Lossless, Minimal / Deep Tech
RELEASE DATE:
DOWNLOAD FORMAT: 862Kbps, LOSSLESS
FILE SIZE: (138.68 MB)
Brakelights have 4 TOTAL TRACKS
Rich NxT, Childe – Brakelights (06:29) 02B, 129
Rich NxT, Childe – Brakelights (Dub Mix) (06:22) 02B, 130
Rich NxT, Childe – Brakelights (Club Mix) (06:26) 09B, 129
Rich NxT, Childe – Brakelights (Edit) (04:18) 02B, 129
Total Playtime: 00:23:35 min
Download Brakelights in 320 MP3, FLAC, and AIFF
FUSE welcomes back core family member Rich NxT as he partners with Childe for 'Brakelights'.
One of the original FUSE residents and a cornerstone of the collective's ever-evolving sound, Rich NxT remains one of the scene's favourites as he continues to push his trademark low-end heavy sound and represent his home city on a global level. An ever-present name on the label, he returns for his first his outing on the label this year joining with singer, pianist and guitarist Childe for the hypnotic and heady sonics of 'Brakelights' – drawing from wider influences such as Tracey Chapman to showcase a beautiful performance and impressive display of song craft.
A trippy cut merging warping vocals with sweeping synths and snaking bass patterns, 'Brakelight' showcases a hazy after-hours production as the two artists take things deep into the night. The EP also comes loaded with two further interpretations, with the 'Dub' leaning deep into the music and emphasising the track's wicked acid-flecked baseline, while the 'Club Mix' raises the energy levels to harness the hooky vocal snippets and journey to the heart of the dancefloor.//