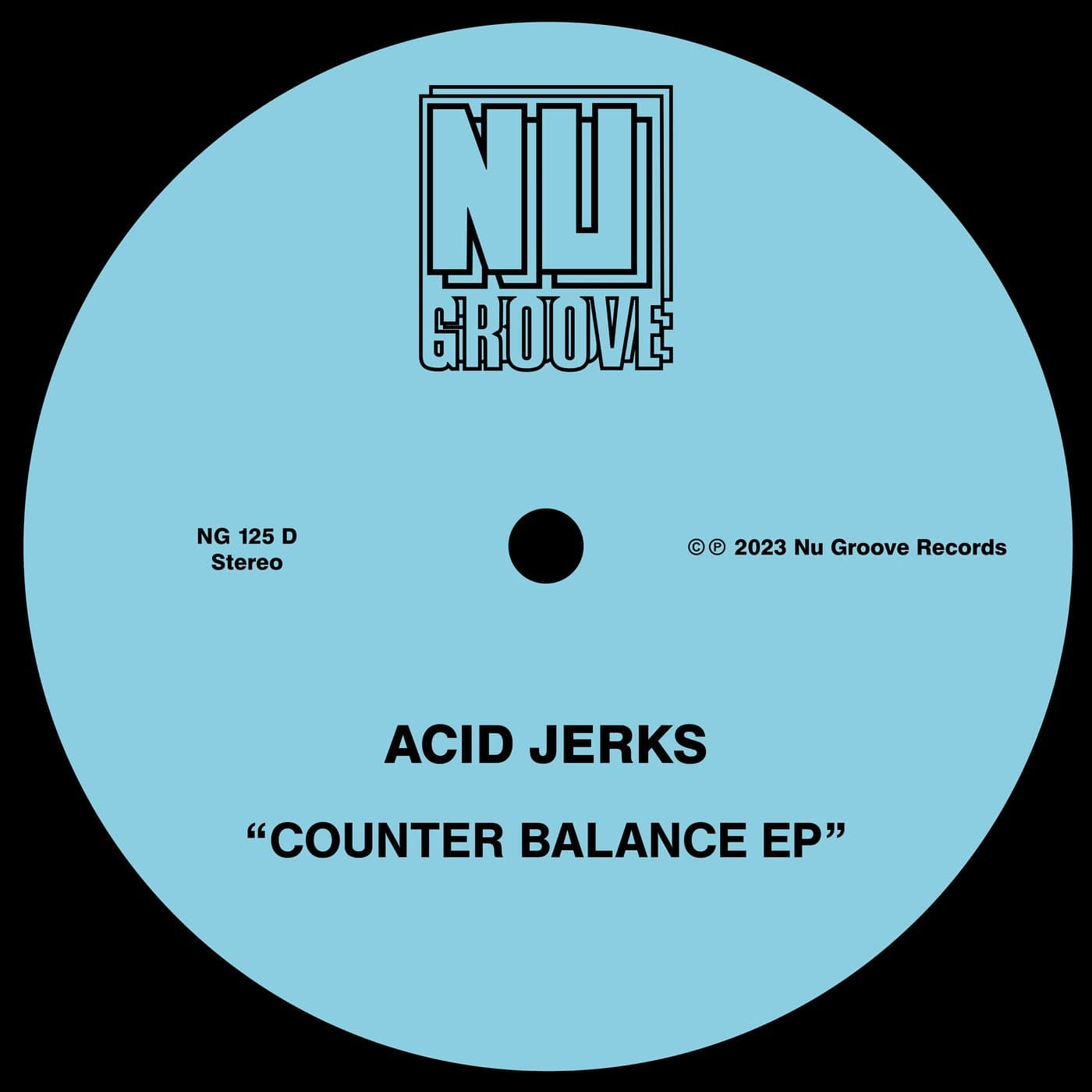 RELEASE: Counter Balance EP
ARTIST(S): Acid Jerks
REMIXERS:
PUBLISHER: Nu Groove Records / NG125D
MUSICAL GENRE: Lossless, Deep House
RELEASE DATE: 2023-02-24
DOWNLOAD FORMAT: 909Kbps, LOSSLESS
FILE SIZE: (155.64 MB)
Counter Balance EP have 4 TOTAL TRACKS
Acid Jerks – Counter Balance (06:21) 12A, 122
Acid Jerks – A Thousand Kisses (05:40) 12B, 127
Acid Jerks – Organ Grinder (06:15) 08A, 124
Acid Jerks – Distant Power Plant (06:15) 02A, 124
Total Playtime: 00:24:31 min
Download Counter Balance EP in 320 MP3, FLAC, and AIFF
Following their standout debut on Nu Groove 'Remote Area' enigmatic Berlin duo Acid Jerks return with another solid EP on the essential label. Continuing to demonstrate the two selectors' breadth of influences and musical knowledge, the 'Counter Balance EP' showcases Acid Jerks ability to genre-bend. The A-Side traverses from the classic, piano house of the title track, to the tougher, industrial sounds of 'Distant Power Plant'. On the flip the chugging, rolling sounds of 'A Thousand Kisses' opens, before the organ stabs and buttery synths of 'Organ Grinder' close out the EP, making for another unmissable release on a label deserving of its cult status.
Acid Jerks 'Counter Balance EP'
Counter Balance
A Thousand Kisses
Organ Grinder
Distant Power Plant
Written & Produced by Acid Jerks
Published by Blackrock Publishing & Copyright Control
P&C 2022 Nu Groove Records//