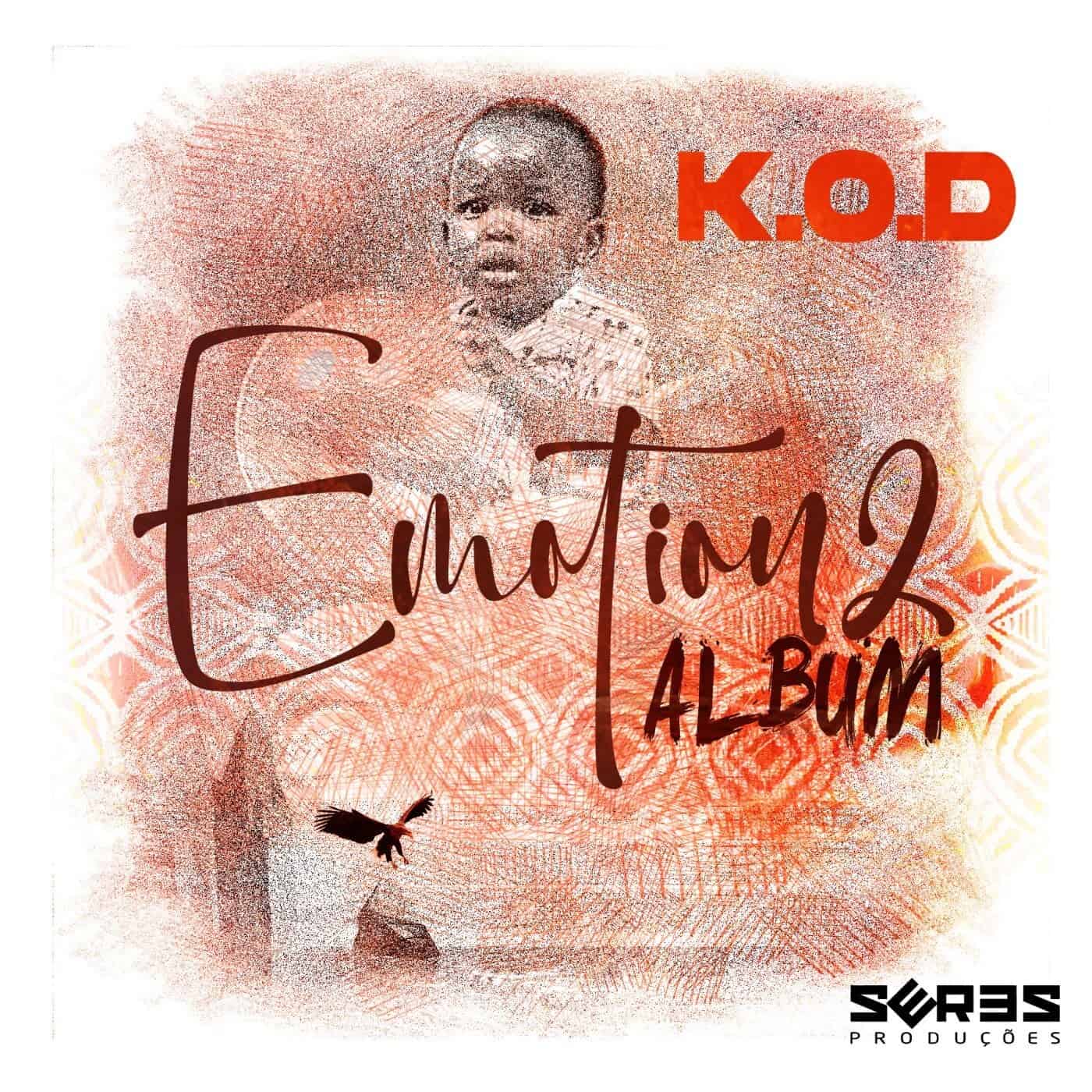 RELEASE: Emotion 2
ARTIST(S): DJ Satelite, Afro Wav, BLiZY, Dj Gálio, Kaiya, Sakhie, Stewie Le Savage, Mandisa, Michael King, Dr Feel, Takue SBT, Omega, K.O.D
REMIXERS:
PUBLISHER: Seres Producoes / SP303
MUSICAL GENRE: Lossless, Afro House
RELEASE DATE: 2023-03-31
DOWNLOAD FORMAT: 974Kbps, LOSSLESS
FILE SIZE: (698.25 MB)
Emotion 2 have 14 TOTAL TRACKS
Michael King, K.O.D – This Song Is For You (06:56) 11A, 120
Mandisa, K.O.D – Emotions (07:09) 08A, 118
Michael King, K.O.D, Dr Feel, Takue SBT – Prayer Warrior (06:35) 04A, 119
K.O.D, Kaiya – Iqesha (07:52) 08A, 122
K.O.D, BLiZY – Pound For Pound (06:09) 11A, 117
K.O.D, Stewie Le Savage – Broken Heart (08:14) 12B, 118
K.O.D, Sakhie – Ngifike (05:50) 01A, 116
K.O.D, Afro Wav – Chants From The Motherland (08:51) 08A, 123
K.O.D – Turn It Up (06:09) 02A, 115
Mandisa, K.O.D – Out Of Love (06:54) 02A, 120
K.O.D – Taste Of Victory (08:08) 12B, 118
Omega, K.O.D – Betina (06:54) 02A, 113
DJ Satelite, K.O.D – Gears Of War (07:48) 11A, 123
K.O.D, Dj Gálio – C.O.M.A Cries Of Mother Africa (06:17) 03A, 123
Total Playtime: 01:39:46 min
Download Emotion 2 in 320 MP3, FLAC, and AIFF
Five years after the first chapter, K.O.D shows his feelings through afro-house to offer an intense follow-up to his album Emotion.
At 32, Simbarashe Kodzai has established himself as an essential icon of Seres Produções, a label he joined almost 15 years ago. Whether he works under his nickname K.O.D or Afro Wav, the producer shapes afro-house music focused on melodies and vocals, giving the genre a pop dimension accessible to all ears. Clean, fluid and often dreamlike, the sound of K.O.D is based on our common need to convey our thoughts and our emotions, whether positive or negative. Convinced that music is the best vector to pass on this concept, the Zimbabwean 'King of Drums' translates this natural instinct on Emotion 2, exploring different personal feelings related to joy, love, the need for attention or the loss of a loved one.
With this new album coming from the heart, K.O.D brings together his listeners around unifying lyrics, warm African percussions and ethereal synthesizers, reminding in his own way how much human beings like to be listened to. Full of hope, Emotion 2 goes through different states and elegantly adapts the codes of afro-house of course, but also the energy of afro-tek or the deep bass of amapiano. K.O.D also surrounds himself properly with a team of talented guests made of DJ Satelite, Michael King, Kaiya, DJ Galio, Mandisa, Stewie Le Savage or Prudence Mabhena, giving his work a double strength: pleasant for domestic listening and epic for the dance floor.
K.O.D – 'Emotion 2'
Tracklist – Credits
1. K.O.D feat. Michael King – This Song Is For You (Original Mix)
Produced by K.O.D
Lead Vocal: Michael King
Lyric: Michael Bozongwane
Keyboards: Tafadzwa Gumbo
Recorded @ Audio Factory
Mixed by Ränder The Samaita (Solid Sound Zw)- Bulawayo (Zimbabwe)
Mastered By: Seres Producoes
K.O.D feat. Mandisa – Emotions (Original Mix)
Produced by K.O.D
Lead Vocal: Mandisa
Lyric: Mandisa Moyo & Simbarashe Kodzai
Recorded @ Audio Factory
Mixed by Ränder The Samaita(Solid Sound Zw)- Bulawayo (Zimbabwe)
Mastered By: Seres Producoes

K.O.D & Dr Feel feat. Takue SBT & Michael King – This Song Is For You (Original Mix)
Produced by K.O.D, Dr Feel ( & Takue SBT
Lead Vocal: Michael King
Lyric: Michael Bozongwane
Recorded @ Audio Factory
Mixed by Ränder The Samaita(Solid Sound Zw)- Bulawayo (Zimbabwe)
Mastered By: Seres Producoes

K.O.D feat. Michael King – Iqesha(Original Mix)
Produced by K.O.D
Lead Vocal: Kaiya
Lyric: Kaiya
Keyboards: Tafadzwa Gumbo
Recorded @ Audio Factory
Mixed by Ränder The Samaita (Solid Sound Zw)- Bulawayo (Zimbabwe)
Mastered By: Seres Producoes

K.O.D feat. BLiZY – Pound For Pound (Original Mix)
Produced by K.O.D & BLiZY (Blessed Fathiel Sibanda)
Recorded @ Audio Factory – Bulawayo (Zimbabwe)
Mixed by K.O.D & BLiZY
Mastered By: Seres Producoes

K.O.D feat. Stewie Le Savage – Broken Heart (Original Mix)
Produced by K.O.D
Lead Vocal: Stewie Le Savage
Lyric: Steward Chikuni
Recorded @ Audio Factory
Mixed by Ränder The Samaita (Solid Sound Zw)- Bulawayo (Zimbabwe)
Mastered By: Seres Producoes

K.O.D feat. Sakhie – Ngifike(Original Mix)
Produced by K.O.D
Lead Vocal: Sakhie
Lyric: Sakhile Mthombeni
Recorded @ Audio Factory
Mixed by Ränder The Samaita (Solid Sound Zw)- Bulawayo (Zimbabwe)
Mastered By: Seres Producoes

K.O.D & Afro Wav – Chants From The Motherland (Original Mix)
Produced by K.O.D & Afro Wav
Recorded @ Audio Factory
Mixed by Ränder The Samaita (Solid Sound Zw)- Bulawayo (Zimbabwe)
Mastered By: Seres Producoes

K.O.D – Turn It Up (Original Mix)
Produced by K.O.D
Keyboards: Tafadzwa Gumbo
Recorded @ Audio Factory Bulawayo (Zimbabwe)
Mixed by K.O.D
Mastered By: Seres Producoes

K.O.D feat. Mandisa – Out Of Love (Original Mix)
Produced by K.O.D
Lead Vocal: Mandisa
Lyric: Mandisa Moyo & Simbarashe Kodzai
Keyboards: Tafadzwa Gumbo
Recorded @ Audio Factory
Mixed by Ränder The Samaita (Solid Sound Zw)- Bulawayo (Zimbabwe)
Mastered By: Seres Producoes

K.O.D – Taste Of Victory (Original Mix)
Produced by K.O.D
Recorded @ Audio Factory
Mixed by Ränder The Samaita (Solid Sound Zw)- Bulawayo (Zimbabwe)
Mastered By: Seres Producoes

K.O.D feat. Omega – Betina (Original Mix)
Produced by K.O.D
Lead Vocal: Omega
Lyric: Omega Ndimande
Keyboards: Tafadzwa Gumbo
Recorded @ Audio Factory
Mixed by Mellow Musiq (Solid Sound Zw)- Bulawayo (Zimbabwe)
Mastered By: Seres Producoes

K.O.D & DJ Satelite – Gears Of War (Original Mix)
Produced by K.O.D & DJ Satelite
Mixed by Ränder The Samaita (Solid Sound Zw)- Bulawayo (Zimbabwe)
Mastered By: Seres Producoes

K.O.D & DJ Galio – Cries From The Motherland (Original Mix)
Produced by K.O.D & DJ Gálio
Keyboards: Tafadzwa Gumbo
Mixed by Ränder The Samaita (Solid Sound Zw)- Bulawayo (Zimbabwe)
Mastered By: Seres Producoes
Cover Artwork: Gelmiro Pireza
Press by Francois Renoncourt
Executive Producer: DJ Satelite
Published by Seres Producoes
Sub Publisher: Atal Music
P&C 2023 Seres Producoes//