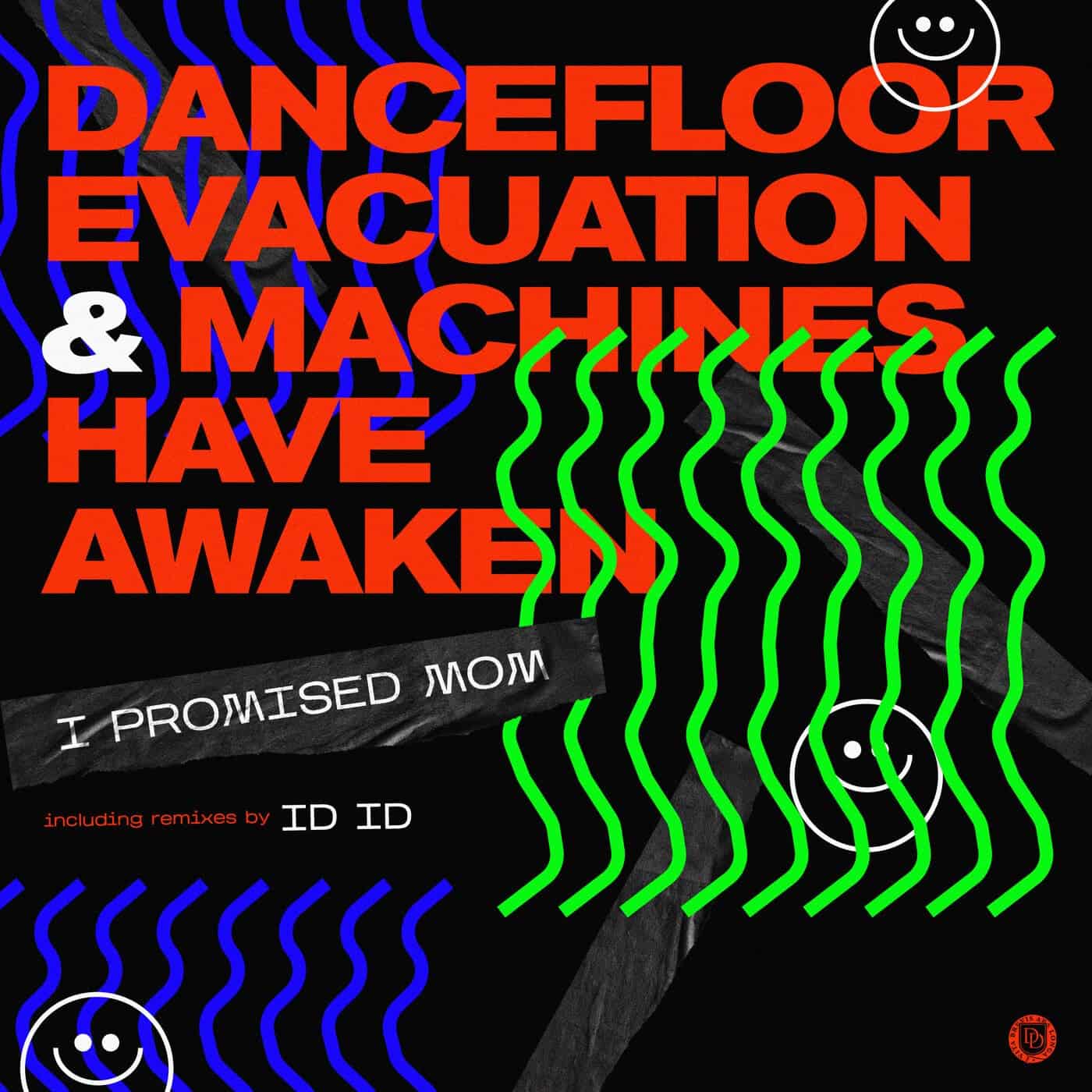 RELEASE: Dancefloor Evacuation & Machines Have Awaken
ARTIST(S): I Promised Mom
REMIXERS: ID ID
PUBLISHER: Dear Deer / DD246
MUSICAL GENRE: Lossless, www.electrobuzz.pro
RELEASE DATE: 2023-04-28
DOWNLOAD FORMAT: 921Kbps, LOSSLESS
FILE SIZE: (117.18 MB)
Dancefloor Evacuation & Machines Have Awaken have 3 TOTAL TRACKS
I Promised Mom – Machines Have Awaken (06:20) 07B, 120
I Promised Mom – Dancefloor Evacuation (05:53) 09B, 121
I Promised Mom – Dancefloor Evacuation (ID ID Remix) (05:27) 09B, 121
Total Playtime: 00:17:40 min
Download Dancefloor Evacuation & Machines Have Awaken in 320 MP3, FLAC, and AIFF
French artist, I Promised Mom has just released a stunning new EP called Dancefloor Evacuation & Machines Have Awaken, presented by Ukrainian music label Dear Deer. This EP is bursting with energy and will take listeners on an immersive sonic journey.
Dancefloor Evacuation and Machines Have Awaken consists of an electrifying blend of Indie Dance beats and rhythms that will have you tapping your toes and moving your feet. Both tracks feature an eclectic mix of sounds and are sure to take you on an auditory journey that reflects the intricate production of I Promised Mom.
First up is the dynamic Dancefloor Evacuation. The track blends together elements of Indie Dance and nostalgic EDM, resulting in a unique and captivating sound. Followed by Machines Have Awaken, a track with a unique and complex soundscape.
The EP also includes a remix by ID ID. The Remix version gives the track a new life and provides a fresh perspective for listeners.
We highly recommend taking some time to listen to this one-of-a-kind release. Click the link to hear it now and be sure to be taken away!
This is a must-listen release from I Promised Mom and Dear Deer. Don't miss out to listen to Dancefloor Evacuation & Machines Have Awaken now!
Our label takes part in supporting Ukraine, using the link below you can donate to the needs of volunteers and the army of Ukraine! Also, part of the money from this release would be spent on charity by our label!
https://deardeermusic.com/stand-with-Ukraine (Copy this link in your browser)
Follow us:


https://www.instagram.com/deardeer_music
https://www.facebook.com/deardeermusicpage
For the demo please use this link: deardeermusic.com/demo//