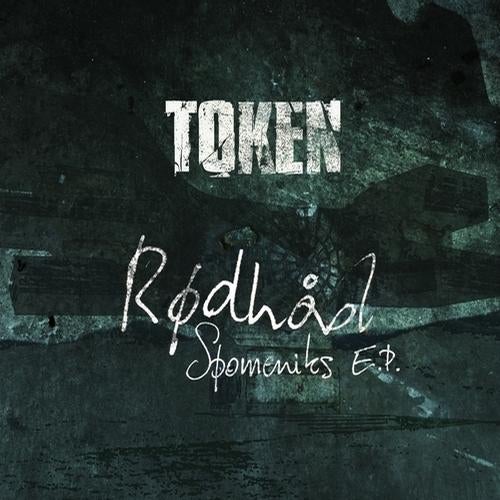 RELEASE: Spomeniks EP
ARTIST(S): Rødhåd
REMIXERS:
PUBLISHER: Token / TOKEN30D
MUSICAL GENRE: Lossless, Techno (Raw / Deep / Hypnotic)
RELEASE DATE: 2013-06-03
DOWNLOAD FORMAT: 762Kbps, LOSSLESS
FILE SIZE: (115.92 MB)
Spomeniks EP have 3 TOTAL TRACKS
Rødhåd – Buzludzha (06:31) 08A, 84
Rødhåd – Spomeniks (07:05) 08A, 128
Rødhåd – Energomash (07:12) 02B, 128
Total Playtime: 00:20:48 min
Download Spomeniks EP in 320 MP3, FLAC, and AIFF
Next stop: Berlin.
R?dhad is one of the city's most promising and talked about new artists of the last year. With only 2 EP's on Dystopian (the label he helms with friends) & 1 remix on Semantica, that's quite an achievement.
'Spomeniks EP' is his first release outside of Dystopian but preserves his deep & melancholic yet powerful style.
Apart from a rising producer & prolific dj, R?dhad is a very down to earth guy with a strong vision and an open mind.
Definitely a match with anything Token stands for.
Luke Sater: Love it.Full support.
Sigha: three killers! full support here x
Cosmin TRG: Energomash is great! Love it.
adam beyer: lovely stuff! energomash my fave
Norman Nodge: Nice tracks from the bearded man!
Shifted: very nice indeed!!!
a made up sound / 2562: the third track is the one for me, thanks for sharing
psyk: bomb.
Len Faki: buzludzha is my fave here! thanks!
mARCEL dETTMANN: thx!
Rivet: Most original Berghain compatible techno I've heard in years.
Audio Injection aka Truncate: holy crap this is so good!
ben sims: definitely digging rodhad tracks at the mo, the tougher club cuts are working best for me so energomash is the one here. thx!
ROD: amazing unique original fresh outstanding challenging clubcuts that i will hammer everywhere
? [Phase]: Excellent Work. Look forward to playing them..
Henning Baer: Excellent!
par grindvik: truly love the whole thing! mike is a true storyteller :)
AnD: this is killer! great EP from R?dhad
terence fixmer: cool one, really dig Energomash.
Markus Suckut: all in all a nice EP, really into Energomash!
Jeroen Search: full support for this one! massive!
happa: The mixture of brute force, and stunning melody is incredible. I really rate this release. Thank you.
Patrick Walker (forward strategy group): Outstanding, Energomash is wicked !
CTRLS: All these are so in the bag. Spomeniks and Buzludzha are monster tracks, very powerful music.
Max_M: Damn, HUGE!!! Big up for Token and R?dhad!!!
Svreca (Semantica): Amazing 12″ !!
nick dunton (the 65d mavericks): great EP ! my favourite is spomeniks at moment.. will play all.. cheers
Darko Esser: Been waiting for this one!! All 3 tracks are right up my alley, love the electronica influences and melodic touch. I will embrace the darkness and play these everywhere!!
Speedy J: Will test. Thanks!
Resident Advisor: Thank you. Review incoming.
Sunil Sharpe: Spomeniks for me! Great atmospheric cut, nice work
Laurent Garnier: Proper outta space techno — looooove this
Deg (fuse, BXL): Excellent EP ! Thanks !
philip sherburne: Oh man, that's awesome. Proper mindfuck.
Paul Boex // Abstract Division: Great debute release on Token from Mr. R?dhad! Like m all, but the Spomeniks stands out for me. After the breakdown, this shit going mental!
Dimi Angelis: great EP! play them all but Buzludzha and Spomeniks are favo
Paul Mac: Liking Spomeniks a lot interesting atmosphere and groove to that one reminds me a little of James Ruskin tracks and that can't be a bad thing :)//