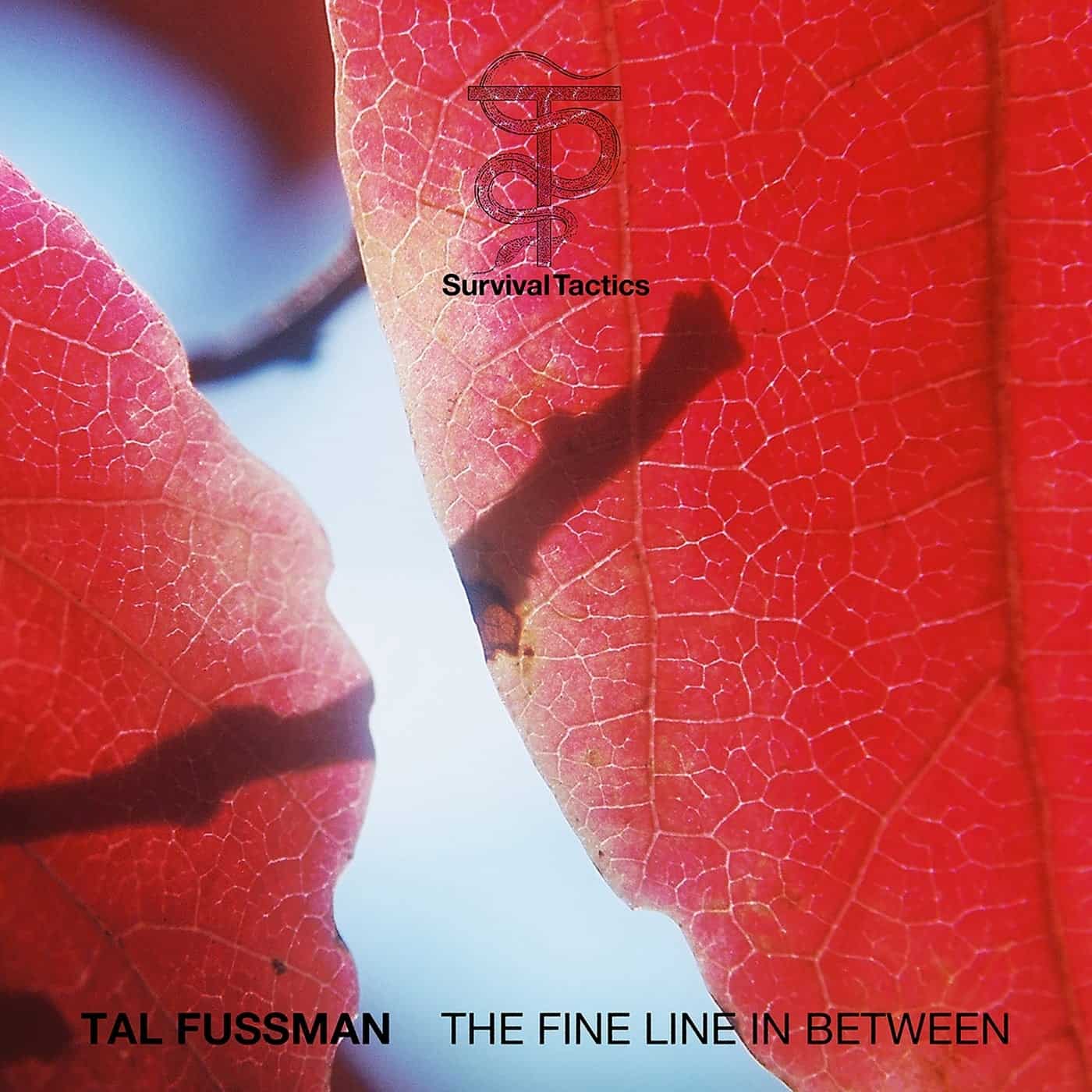 RELEASE: The Fine Line In Between
ARTIST(S): Tal Fussman
REMIXERS:
PUBLISHER: Survival Tactics / ST004
MUSICAL GENRE: Lossless, Electronica
RELEASE DATE:
DOWNLOAD FORMAT: 809Kbps, LOSSLESS
FILE SIZE: (397.32 MB)
The Fine Line In Between have 12 TOTAL TRACKS
Tal Fussman – No Return (Intro) (04:08) 10A, 127
Tal Fussman – The Fine Line In Between (04:44) 07A, 92
Tal Fussman – A Subtle Change (07:41) 11A, 125
Tal Fussman – Move Your Hips (05:38) 10B, 125
Tal Fussman – Get By (05:08) 12A, 156
Tal Fussman – Talk to Me (06:12) 09B, 122
Tal Fussman – Back Up (05:46) 08B, 124
Tal Fussman – Cycler (05:36) 09B, 126
Tal Fussman – Funktown (05:13) 03A, 129
Tal Fussman – Unconditional (04:19) 04A, 81
Tal Fussman – I Will (04:26) 08A, 130
Tal Fussman – The Chamber (Outro) (04:06) 02A, 133
Total Playtime: 01:02:57 min
Download The Fine Line In Between in 320 MP3, FLAC, and AIFF
Fresh off a few top-of-the-range hors d'oeuvres to whet our appetite, Tal Fussman resurfaces on his dedicated imprint Survival Tactics with his longed-for debut album, 'The Fine Line in Between'. Right on the brink of even bigger things, as attested by the inclusion of his track 'It Was Misunderstood' on Dixon's seminal Innervisions mixing series, 'Secret Weapons 14', a contribution to the label's compilation 'Secret Weapons Part 15' a few months ago, and making it into Frankey & Sandrino's BBC 1 Essential Mix back in 2022, it's safe to say the Tel-Aviv-born, Berlin-based producer has been on a roll as of late, and 'The Fine Line in Between' is the fruit of all these years spent honing his skills and vision through some of the finest labels and stages out there. Kit up for a fascinating ride across Fussman's hypnotic headspace, the ideal liaison between hi-NRG floor potential and proper f unky mischief.
Collated from beats recorded about a year ago, the idea for 'The Fine Line in Between' was, in Fussman's own words, to unfold as a "rollercoaster of emotions, happy, sad, angry, hopeful". Soaked in the Prophet 6's extra-terrestrial envelopes, the opening track 'No Return' is a highly cinematic escape from our earthly here and now, and a most meditation-compatible asset at that. Injecting some breaksy rhythm into its mechanisms, the title-track serves up a masterly built and deployed piece of floor-ready abstraction, suited for either after-daydreaming in the backroom or soundtracking your next sunset whirl on the autobahn. Back to a more hip-swaying, Latin-infused techno vibe, 'A Subtle Change' blends in the suave funk of dubbed-out Chicagoan classics with that of a samba-like chugging tempo, easing us into its warm and sensuous world in the most languid fashion. Making dazzling use of the Moog Sub Phatty's analogue grit and all-around in cisiveness, 'Move Your Hips' draws a flock of oh-so-buoyant Rhodes stabs and has them flinging in all directions as a hi-intensity jack ensures maximal traction from the dancers. Hard-boiled boogie, set to no-surrender mode.
Lacking no oomph nor swing, 'Get By' goes from deep the dub techno spectrum's lower end, up sample-heavy disco house's most exhilarating heights, perfect for when the DJ needs that energetic offload but also requires some fiery syncopations to ignite the dance floor. More in the Moroder-esque vein of EBM you'd see being played over images of Ryan Gosling going pedal to the metal in Drive, 'Talk To Me' fires off an avalanche of sizzling arpeggios and menacing vocals, cooking the crowd up until a midway drop that shall obliterate any remnants of inhibition amongst the ravers. Birdsongs and tribal drums are on the menu of 'Back Up', a proper smashing bit of Afro-funk assault, flush with the blazing conga lines, chopped-up vox and that unrelenting bassy earworm going wild. A cannibal rite turned electrokinetic Rave-God worshipping. Thunderous and built for big-room get down, 'Cycler' finds Fussman at his most corrosive and combative, whereas &# 39;Funktown' explores the more squelchy, unabashedly acid-friendly facet of the Israeli producer's all-embracing approach. Note, that second half of the track is bespoke gym workout material. Stretch your body and feel the gain.
A compelling mix of faux-organic lushness and surgical whoosh-step, 'Unconditional' melds high-voltage UK bass and garage alongside near-abstract electronica escapology, beautifully mingling the potent nature of intricate drum programming and ethereal flights of its endless textured pads. Pure peak-time business, 'I Will' is atomic energy stacked in a marble-sized core, highly volatile and bound to devastate any outdoor rave or club basement it may come into contact with. 'The Chamber (Outro)' rounds off the journey as it started, moving upstream onto the path of serenity, like the calm after and before the storm. Glimmering harps and warped chords entangle in a moving symphony of sorts, melancholic yet evocative of a spaciousness and freedom Fussman holds onto as its magnetic North.//