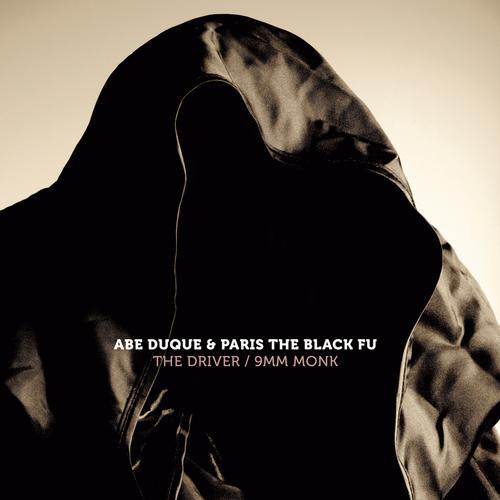 Artist: Abe Duque & Paris The Black Fu
Title: The Driver / 9MM Monk
Genre: Techno
Label:: ePM Music
Catnr: EPM12
Mp3 Download Source: WEB
Quality: 320kbps avg / 44.1KHz / Full Stereo
Digital Released: October – 2011
01. The Driver 8:38
02. 9MM Monk 9:56

DOWNLOAD| | Download with out limits!
Abe Duque & Paris The Black Fu – The Driver / 9MM Monk Release Info :
Abe Duque joins forces with Paris the Black Fu from Detroit Grand Pubahs, for our next release on EPM Music. Abe Duque (pronounced Du-kay) has been at the head of the acid-house and underground techno table since his earliest releases back in `93. His first tracks were influenced by his time at New York's notorious Limelight. From muscular and melodic techno to cocktail jazz and ambient, early tracks appeared on his own Tension and Hollis Haus as well as Disko B, Rapture!, Morbid and Tresor.
Duque has delivered hugely successful remixes of acts like the Chemical Brothers and Pet Shop Boys while continuing to work right across the techno world, more recently with releases on Gigolo, Process and the self-titled Abe Duque Records. Meanwhile, as Detroit Grand Pubahs gear up for a new era (watch this space!), their founding member Paris the Black Fu aka Mack Goudy Jr. lays down the mic but keeps his studio hat on, to make this special appearance.
Abe Duque is also no stranger to collaborations, from his Abuse Industries club and music project with Andy Orel to the monster smash `What Happened with Blake Baxter. Now Abe and Paris fuse their skills, and it should come as no surprise that the meeting of these musical minds would deliver this quality double-header. From the aptly titled `The Driver; its a relentless dancefloor ride, to the hard-funk bassline and acidic overtones of `9MM Monk; both these slamming tracks pack a punch. …