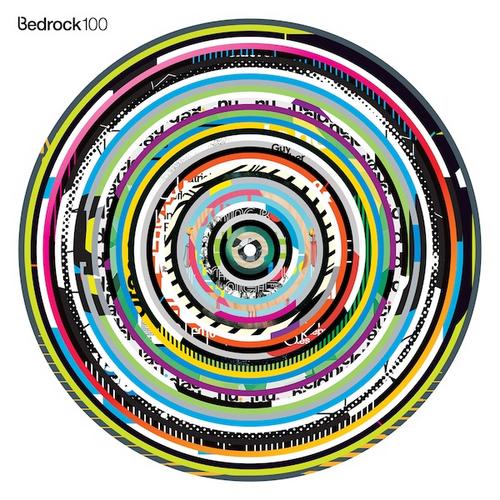 John Digweeds Bedrock Records celebrates a milestone 100th With Henry Saiz, Guy J – Meridian / La Marea [BED100]
Artist: Henry Saiz, Guy J
Title: Meridian / La Marea
Genre: Progressive House
Label:: Bedrock Records
Catnr: BED100
Mp3 Download Source: WEB
Quality: 320kbps avg / 44.1KHz / Full Stereo
Digital Released: October – 2011
1. Henry Saiz & Guy J – Meridian 7:56
2. Henry Saiz – La Marea 9:18
Henry Saiz, Guy J – Meridian / La Marea Release Info :
In superb style with two of the best tracks that you will hear this year, from two of the most creative young producers in the electronic dance scene Guy J and Henry Saiz. In this day and age to not only survive as an independent label, but to flourish and constantly evolve, bringing forward new and exciting talent, is something that should be applauded. A mark of the global respect and love that Bedrock has steadily gained through years of releasing quality dance music that rides the waves of trends and fashions is the fact that this Bed100 release received over 12,000 listens on Soundcloud before it was even officially announced! So perhaps it is fitting to leave it to the music lovers out there to tell us what they think of this release…
Brilliant choice for your 100th release John, the chaps certainly haven't let you down! Massive tune! With these two how could it be anything but great? Amazing tripping track! Super cool! Unbelievable! 2 of THE biggest producers in the scene = divine! This is perfect!!! Huge! Killer!!!! This is dream come true, great work from 2 great producers. AWESOME TRACK!!! Hell yeah! OMG!! This is massive! Insane! Amazing positive vibe! This track takes my soul back home at the sea. Beautiful track! Amazing beauty! Stunning sounds! Awesome tune! Guy J has emerged over the course of the last two years to represent an intrinsic part of the new momentum in clubland. He has been at the forefront of a movement back towards the melody rich sounds on which house music is based. His distinct style and beauty were recently showcased on his stunning 3 disc '1000 Words' (Bedrock) album, so collaborating with Spain's Henry Saiz on Meridian for Bedrock's 100th release was a match made in heaven. Henry's critically acclaimed 'Balance 019' album earlier this year has seen his star potential explode around the globe and the inclusion of his additional solo 'La Marea' track here is a mark of the highest level of quality that this extraordinarily talented young producer exhibits. Hats off the Bedrock this is yet another stunning release. May there be many, many, more!