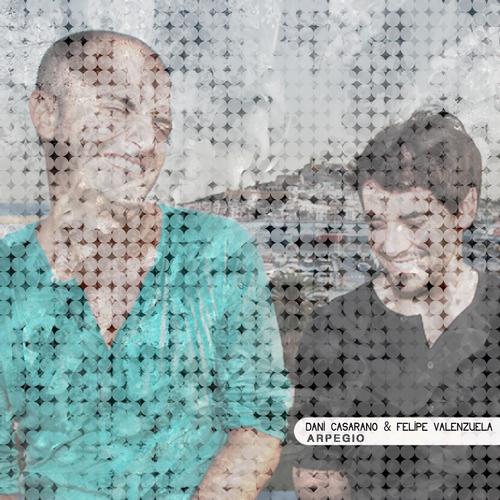 Artist: Dani Casarano & Felipe Valenzuela
Title: Arpegio
Genre: Tech House
Label:: Cadenza Lab
Catnr: CAL006
Mp3 Download Source: WEB
Quality: 320kbps avg / 44.1KHz / Full Stereo
Digital Released: October – 2011
01. Arpegio Original Mix 11:45
02. Split Music Original Mix 6:09
03. Travolta Original Mix 6:27
Dani Casarano & Felipe Valenzuela – Arpegio [CAL006] Release Info :
Frequently attempted yet rarely achieved, mastering the art of jazzy electronic fusion in todays dance music is something Cadenza Labs latest appears to have down to a fine point with the new Arpegio EP. Both foregoing solo and collaborative Cadenza artists, Dani Casaranos undeniable musicality meets Felipe Valenzuela's head strong punch with three enticing new Cadenza Lab cuts.Arpegios title track works a tight platform of crunchy attacks and bursting bubbles throughout an eleven minute ride of the duos condensed production styles.
While recoiling springs pounce and dark, moody rubber creases, Arpegio unfolds with flouncing piano keys to shatter the pounding rhythmic base with their delicate edge. Pushing slowly forward, the two distinguishing elements shine with impeccable arrangement, forgiving partnership and chaotic percussion breaks.Our second track Split Music strikes a funkier chord with striking hand claps, layered hats and an irresistibly wiggly b-line. Again, ethereal piano keys accompany our groove, this time stacked and reverbed to the nines for a haunting echoing effect.
Pushing and pulling with smug prowl yet elegant prance, Split Music hits our dance floors and our heart strings with equal effect. To close, house fuelled Travolta turns Arpegio into a sexy and vibrant three piece as dramatic synth stabs pound against tinny drum rolls and a penetrating bass destined for late night antics takes on the dance floor. Much like this EPs title hints, Dani Casarano & Felipe Valenzuelas three track sequence works intrinsically