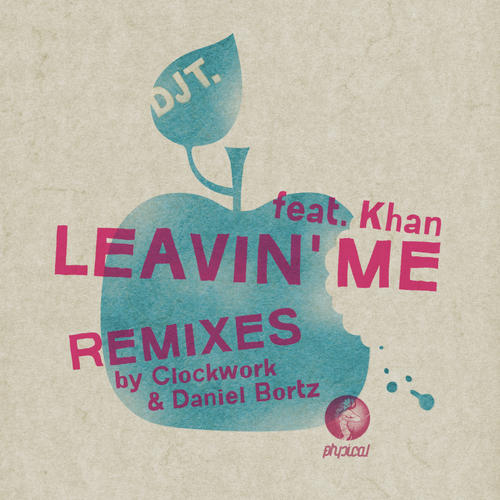 Artist: DJ T.
Title: Leaving Me
Genre: Deep House
Label:: Get Physical Music
Catnr: GPM163
Mp3 Download Source: WEB
Quality: 320kbps avg / 44.1KHz / Full Stereo
Digital Released: October – 2011
01. Leaving Me feat. Khan (Clockwork Remix) 7.52
02. Leaving Me feat. Khan (Daniel Bortz Remix) 7.09
03. Leaving Me feat. Khan (DJ T.'s Left With Attitude Mix) 7.33

DOWNLOAD | | Download with out limits!
//—————- BEGIN BEATPORT PLAYER ———————–
//—————- END BEATPORT PLAYER ————————-
,h4>DJ T. feat. Khan – Leaving Me Release Info :
DJ T. gave us his fine album, 'The Pleasure Principle' last winter. Since then T's given controls to top producers for high grade remixes. This time Daniel Bortz, Clockwork and DJ T. himself take on 'Leavin Me feat. Khan'.Jump right into things with the Clockwork remix, a sweet blend of house-party amience and maintime club sensation. The rhythm alone could keep us dancing for hours, that mixed with the itchy bassline and arousing vocals, ensure that no one is feeling anything else.
Clockwork delivers a solid remix, more than worthy of 'Leavin Me'. The B side shows Daniel Bortz's edit in full view. Right away, a full beat pulling you into the rythm, building to the entrancing chord play. The vocal lines give a sensual tone to the mix,. Right at home in Berlin's Watergate, or a closing party on Ibiza this track carries us on while the night hours fade to early morning.T.'s 'Left With Attitude Mix' finds us in the deepest of nights, where flashing lights illuminate our ecsatic faces. Heavy piano chords roll and the beat fades, pure sound. The kick brings us back to earth. T. Meets us at the part when you realize you have found what you are looking for, and all is right in the world.