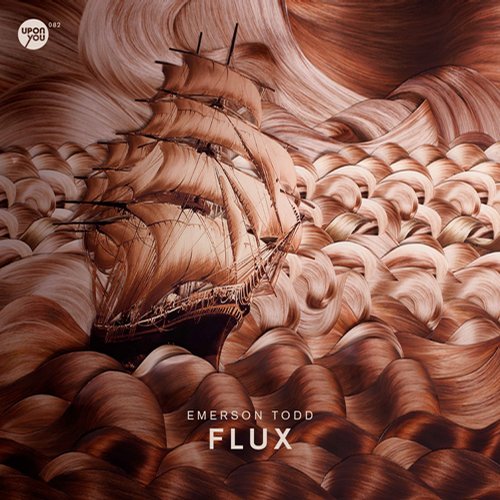 Emerson Todd – Flux EP
[Upon You Records]
It's always good to have your friends around and therefore the Upon.You-crew is glad to announce the return of a long time companion and family member for late spring. With his "Flux EP" Emerson Todd makes his full-on return "In Time" and as precise as a "Shadow Boxer" – stuff for all the "Runaway" kids crwoded on a dancefloor in "Flux". With "In Time" the New Zealand-rooted and Berlin-based DJ / producer sets things straight for pumping peaktime pressure. Dry and highly functional drums and shakers pave the pathways for a ClubTechno signal that surely pays homage to the once R&S released ultimate classic "Outlander" spreading a raw, raving energy that even escalates when the bassline emulates the same motif in a slightly twisted way before an epic mid-track breakdown levitates every piece of matter within the speakers operating range. Huge.
Following up is "Runaway" with its quite unusual opening, breathing deepest Dub vibes and a feel for twisted Electronic Phonk before a straight 4/4 emerges and keeps club crowds in the groove with an on point TechHouse structure, lively hats and heaps of funky bass notes jamming along vox bits providing a kind of on-stage vibe that's rarely in electronic club music these days.
Another well lively cut is the "Shadow Boxer" with its decent percussions reminiscing of South American samba heat whilst the seductively vibrant, highly emotional bassline gives way for ardent chords and a hormone driven, high octane energy for late night jams. Coming to the point when it's just you and the music whilst the outer world appears as a distant and way blurred scheme this track is all you need to dance your ass of to. On remix duties this time is our man from Jena – producer Douglas Greed. Twisting and shaping "Shadow Boxer" in his very own way his rework turns out to be a stripped down, pretty detailed cut, serving not only an additional, crackling vocal bit in the loop but also an overwhelmingly present bass figure which, alongside the decent string arrangements, proves to be built of nothing but epic beauty that is about to rule floors for months. But beware – there is some really tongue-in-cheek moment to be found in this recut as well. You better be ready.
Artist: Emerson Todd
Title: Flux EP
Label: Upon You Records
Catalog Number: UY082
Music Genre/Style: Tech House
Released: 2014
MP3 Download Source: WEB
Bitrate: 320kbps / 44100kHz / Full Stereo
Total Tracks: 4
Size: 68.55 megs
1. In Time 6:27
2. Runaway 6:03
3. Shadow Boxer (Douglas Greed Remix) 7:20
4. Shadow Boxer 7:51
Total Playtime: 27:41 min
EXCLUSIVES