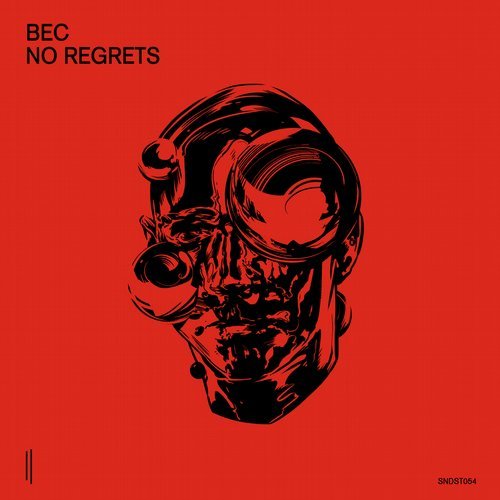 RELEASE: No Regrets
ARTIST(S): BEC
REMIXERS: 2000 And One
LABEL: Second State, SNDST054
GENRE: Techno
RELEASED: 2018-10-26
BITRATE: 320Kbps
DOWNLOAD SIZE: 80.40 MB
TOTAL TRACKS 5
BEC – No Regrets (Original Mix) (06:54)

/ 08A, 131bpm

BEC – Are You Looking (Original Mix) (07:16)

/ 08A, 130bpm

BEC – Play Drum (Original Mix) (07:53)

/ 03A, 130bpm

BEC – Synchronicity (Original Mix) (06:02)

/ 08A, 130bpm

BEC – No Regrets (2000 and One Remix) (06:58)

/ 02A, 129bpm
Total Playtime: 00:35:03 min
BEC returns to Second State with the massive 'No Regrets' EP capturing her stunning approach of creating heavy, hard hitting Techno with a flawless female nuance.
Kicking off with the instantly memorable title track 'No Regrets', BEC lets the groove take center stage while a soothing yet eery female vocal repeatedly lures its prey to an unsuspecting climax. 'Are You Looking' follows with a brutal low end that balances perfectly with wildly hypnotic rave sounds and dashes of wicked sonics creating a profound journey into the sonic ether. Taking a slightly similar approach but committing to a more melodic and emotional trip, 'Play Drum' takes us into euphoric territories reminiscent of early classics. Wrapping up the originals, 'Sychronicity' twists vintage concepts with future sounds resulting in an absolute gem of a tune that will surely be feted by all for years to come. Not that it was necessary, but to add and extra element to the EP, 2000 and One reworks 'No Regrets' into an insanely freaky peak time bomb that is guaranteed to cause mass dance floor hysteria.
We're glad to have BEC back with her best stuff to date. Enjoy!