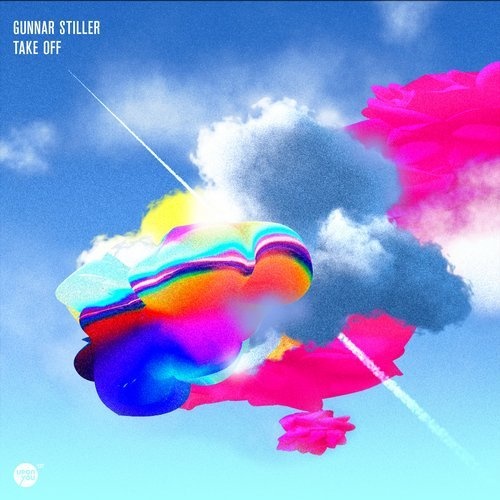 RELEASE: Take Off EP
ARTIST(S): Gunnar Stiller
REMIXERS: Distale, Kaiser Souzai
LABEL: Upon You Records, UY137
GENRE: AIFF, Techno
RELEASED: 2018-09-28
AVAILABLE FORMAT: 320Kbps (+ AIFF)
DOWNLOAD SIZE: (62.01 MB MP3)
TOTAL TRACKS 4
Gunnar Stiller – Take Off (Original Mix) (06:44)

/ Am, 126bpm

Gunnar Stiller – Take Off (Kaiser Souzai Remix) (06:38)

/ A#, 128bpm

Gunnar Stiller – Argo (Original Mix) (06:45)

/ A#, 125bpm

Gunnar Stiller – Argo (Distale Remix) (06:46)

/ A#, 125bpm
Total Playtime: 00:26:53 min
Gunnar Stiller is back on Upon.You Records with a full on single release! Having contributed to our ever growing catalogue ever since 2010, with several EP's, numerous remixes and countless compilation tracks under his belt this man is not only an ever creative staple, highly talented producer and busy DJ – he's been a member of the Upon.You family since day dot and therefore needs no further introduction.
With the title track "Take Off" Gunnar Stiller unleashes a masterly crafted beast on the dancefloor, ready to take over venues as well as punters hearts in the darkest hours. Pounding Techno, thrilling shakers and a danger inducing atmosphere are teaming up with a dark'ish vocal sample, voluminous low end and a thrilling, ever moving synth motif triggering braincells alongside floating modulations and massive klaxon'esque bass attacks from rave hell… or heaven?
On a remix tip for "Take Off" is Kaiser Souzai who's been a staple on the electronic music circuit ever since 2003. His take on the original tune presents a highly compressed, hard hitting variation of Techno doubtlessly – and mercilessly – aiming at the darkest of all peak time floors, places in which nothing but concrete walls and strobelights rule and ravers dream of a futuristic dystopia. Bang.
"Argo", the second original track brought to us by Gunnar Stiller, explores a haunting, dystopian and subaquatic universe fueled by ghostly samples, droning bass sections and a subtle, yet distinct metallic synth motif beaming sci-fi elements and compellent psychoactive pressure directly into every punters braincells.
At the controls for a re-interpretation of "Argo" is our man Distale, another member of the ever growing Upon.You Records artist roster, who brings forth a hefty, slightly Industrial-flavored Techno monster with excellent filter twists, large scale white noise sweeps and a cold, spatial attitude combined with a vantablack stomp and brutalist aesthetics for those in the know. Pressure!