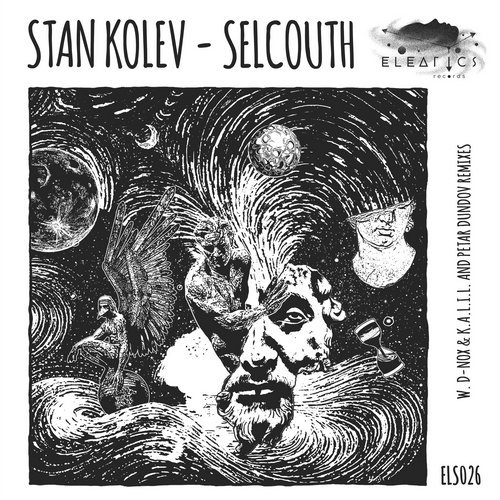 RELEASE: Selcouth
ARTIST(S): Stan Kolev
REMIXERS: D-Nox, K.A.L.I.L., Petar Dundov
LABEL: Eleatics Records, ELS026
GENRE: Progressive House
RELEASED: 2019-03-18
BITRATE: 192Kbps
DOWNLOAD SIZE: 48.98 MB
TOTAL TRACKS 3
Stan Kolev – Selcouth (Original Mix) (07:53)

/ F♯min, 123bpm

Stan Kolev – Selcouth (D-Nox & K.A.L.I.L. Remix) (07:29)

/ F♯min, 123bpm

Stan Kolev – Selcouth (Petar Dundov Remix) (08:57)

/ F♯min, 123bpm
Total Playtime: 00:24:19 min

Stan Kolev is constantly on the top of the dance music wave, brightly demonstrating how the artist can accumulate his knowledge, experience and practice for the creation of the quality and successful product. Having become #1 Progressive House artists of the past year, Stan is continuing to combine on curating his noticeable label Outta Limits alongside releasing his own productions.
Original 'Selcouth' is the melodic figured thing revealing the deepest meaning of Stan's sound full of haunting melodies, hypnotizing vocals and most of all heart-quenching synths co-united into what we have as title track.
Brazil based D-Nox, label owner of Sprout Music and the part of the well-known duo D-Nox & Beckers, is uniting with also Brazilian K.A.L.I.L. (Noir Music, Flith On Acid) for their lyrical and mellow version of the original.
Petar Dundov is also a long-player on the scene, having releases with Cocoon, Systematic on his long discography if naming a few. Petar is whirling the hypnotic story on his remix making it perfect for intros. Here is the release which must be worth of your attention, meanwhile we have more on the line to reveal for you very soon. With no boundaries, we promise.