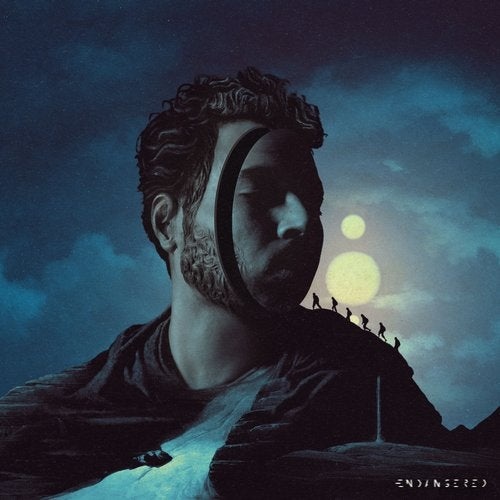 RELEASE: Light In The Lotus EP
ARTIST(S): Brian Cid
REMIXERS:
LABEL: Endangered / ENDGRD007
GENRE: AIFF, Melodic House & Techno
RELEASED: 2019-05-31
AVAILABLE FORMAT: 320Kbps + AIFF
DOWNLOAD SIZE: (85.73 MB MP3)
TOTAL TRACKS 4
Brian Cid – Light In The Lotus (Original Mix) (08:39)

/ C, 122bpm

Brian Cid – Species Of The Other Kind (Original Mix) (09:47)

/ A, 123bpm

Brian Cid – Spirals (Original Mix) (09:13)

/ Cm, 122bpm

Brian Cid – Melting Clock (Original Mix) (09:42)

/ Gm, 122bpm
Total Playtime: 00:37:21 min
After ending last year with the release of his debut album on Balance Music, Brian has been on a global tour in support of it. It's taken him everywhere from Zurich, Moscow and Berlin, to Mexico City, Hawaii, and Cairo. The album was critically acclaimed by his peers, fans and the media, with Billboard featuring him in their 'Ones To Watch' section. With his first release of 2019, Brian continues the journey of lush & melodic techno started with the album, and is back on his own Endangered imprint with the Light In The Lotus EP.
The title track opens the release and features the first ever time of Brian using his own vocals. The cosmic beats merge perfectly with his infectious hook on 'Light In The Lotus', and those words also contain a deep personal meaning for Brian. 'Species of the Other Kind' follows, and is aimed right at the dance floor. This one works well during the peak time hours, with unbridled energy from its arpeggiated synths. The pace is then switched up for the second half of the release, with 'Spirals' bringing forth more of a melodic and emotional vibe. 'Melting Clock' concludes the EP and builds tension with Brian's signature extended breakdown, before ending the journey and setting the listener back down to earth.
Brian describes the EP: "While learning to enjoy the magical journey of life, this musical project turns into a clear reflection of how my story unfolds. To take it even further and give it stronger personal touch, I've printed my own vocals on it, although it was not part of the plan. As I wrote and recorded the reference vocals for another artist, I realized it only made sense for me to be the one reciting it. 'I see the light in the lotus / inside of me there is a roar'. A state of mind that drifts towards the strongest level of enlightenment powerful as a lion's roar, impacting earth with its presence. This four tracker continues the musical story of my last album Meteorite Man. Forward thinking driving beats, with a sophisticated touch of subtlety and power. Pronounced melodies diving deeper into a dramatic story. I aimed to push my sound even further just as I have pushed my body, mind & spirit."