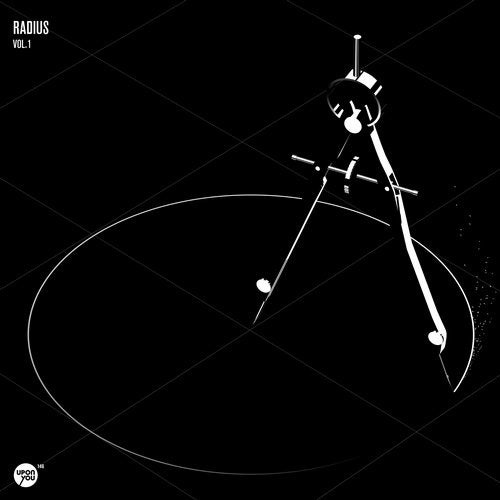 RELEASE: UY Radius, Vol. 1
ARTIST(S): Adam Ten, Mita Gami, Philip Auster, Bumppo, Smash TV, Speaking In Tongues, Ivory (IT)
REMIXERS:
LABEL: Upon You Records / UY146
GENRE: AIFF, Melodic House & Techno
RELEASED: 2019-08-09
AVAILABLE FORMAT: 320Kbps + AIFF
DOWNLOAD SIZE: (63.01 MB MP3)
TOTAL TRACKS 4
Smash TV – Reglo (Original Mix) (06:06)

/ D#m, 122bpm

Adam Ten, Mita Gami – Mango (Original Mix) (06:40)

/ F#m, 122bpm

Speaking In Tongues, Ivory (IT) – Hey God (Original Mix) (07:22)

/ Em, 123bpm

Philip Auster, Bumppo – Eupeptico (Original Mix) (07:21)

/ F, 124bpm
Total Playtime: 00:27:29 min

Welcome to a new chapter for Upon.You Records and its catalogue, the launch and first chapter of our "Radius"-EP-series. Set to showcase the wide variety of talent and quality electronic music out there, produced by established artists as well as fresh faces, this new instalment brings you a selection of four outstanding tracks that've caught our attention over the past months.
Opening with "Reglo" are the long time electronic music heroes of Smash TV who've been rocking crowds for nearly two decades now. Their tune oozes with classic, tool'ish TechHouse vibes, references of techy MinimalTechno and a stripped down bass motif that leads the ride alongside atmospheric sweeps and several outerworldy loops, setting floors on fire with highly detailed breakdowns and distinct build ups for reasons.
Following up is the duo of Adam Ten & Mita Gami serving their "Mango", a truly delicious track fruit operating on minimalism-infused levels with clean, futuristic synth tones and a masterly sculpted overall atmosphere that even allows for a fascinating electroid breakdown, spatial Prog-influences and beautiful widescreen string arrangements to set the tone throughout a multitude of possible dancefloor scenarios.
Furthermore "Hey God", a track produced by Ivory & Speaking In Tongues, weighs in a simple, well hypnotic main motif alongside a percussive, bubbly bass and dubbed out spatial effects as a foundation for sharp, ever busy modulations and a well uplifting vibe that provides a slightly trancey twist to this distinct peaktime TechHouse banger.
For a closure "Eupeptico" by Bumppo & Philipp Auster brings forth a certified muscular low end pump and flogging snares as a base for a shuffling, ever evolving and captivating (Neo)Trance melody for beauteous sunset moments and hovering open air ravers. A tune that's able to make everyone fall in love on the dancefloor within seconds.