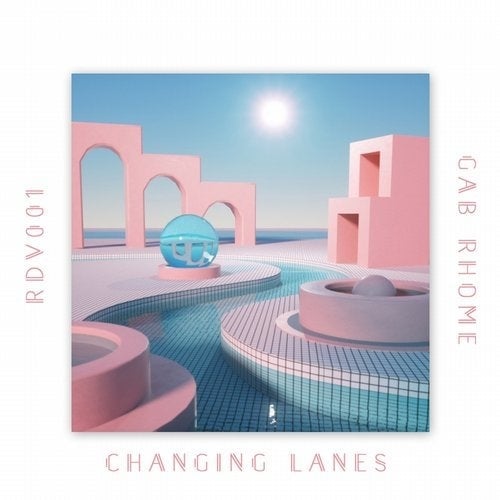 RELEASE: Changing Lanes
ARTIST(S): Gab Rhome
REMIXERS:
LABEL: Rendez-vous / 001
GENRE: AIFF, Deep House
RELEASED: 2019-09-20
AVAILABLE FORMAT: 320Kbps +AIFF
DOWNLOAD SIZE:29.39 MB
TOTAL TRACKS 2
Gab Rhome – In the Rain, There's No Lane (Original Mix) (06:10)

/ D#, 123bpm

Gab Rhome – After All That (Original Mix) (06:39)

/ C#, 123bpm
Total Playtime: 00:12:49 min

Gab Rhome launches his own label in an effort to simplify the process of releasing music, thus returning creative flexibility and freedom to the productions themselves. Rendez-vous is a personal pursuit, coming at a stage of reimagination for Rhome. Launching in collaboration with his debut live set, RDV will simply be a place for Gab's art in its purest form.
The Changing Lanes EP leads the charge, with two tracks rooted in Gab Rhome's journey in dance music thus far. Harnessing a career's worth of world influences, RDV 001 is the start of a new story.
After All That pays tribute to the classic Gab Rhome groove – a housey beat overlays soothing vocals, reigning in the ropes for the b-side. A charming melody brings light to a tune driven by a sad and reflective message, with Gab himself providing the vocal chops.
"The pace of the vocal in After All That is inspired by RnB, soul music and general warmth. In fact, it's a bit of a contradiction to In The Rain There's No Lane." It's a tune for the calmer moments, with a groove that allows thoughts to flow freely. "The goal was to go for the cream on top of an espresso: packed with flavor, comforting, and a goosebump-based cure for a sleepy soul."
After All That will be release on the Changing Lanes EP [RDV 001] on September 20th.