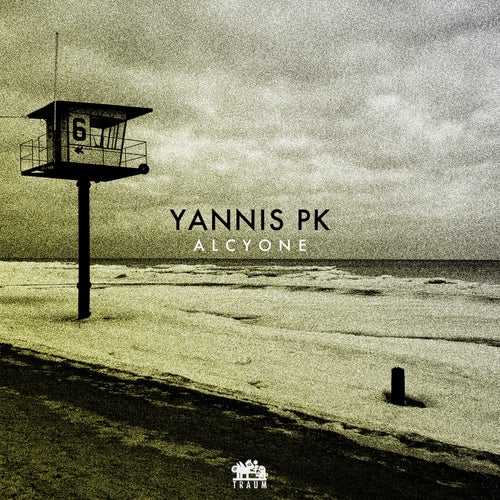 RELEASE: Alcyone
ARTIST(S): Yannis PK
REMIXERS:
LABEL: Traum | TRAUMV250
GENRE: LOSSLESS, Melodic House & Techno
RELEASED: 2021-03-05
AVAILABLE FORMAT: 726Kbps/FLAC
DOWNLOAD SIZE: 138.44 MB
TOTAL TRACKS 4
Yannis PK – Alcyone (06:43)

key, bpm124

Yannis PK – Cetus (06:49)

key, bpm124

Yannis PK – Deneb (06:17)

key, bpm124

Yannis PK – Saiph (06:25)

key, bpm124
Total Playtime: 00:26:14 min
Yannis PK is based in Berlin. Having participated in many projects and working under various aliases, Yannis began releasing music as Yannis PK in 2006. He got recognized with his track "Neso" on Three Hands Records, Italy, which was release ein 2019 and got big supported by Tale Of Us who played his track for months as well as Fideles and Kollektiv Turmstrasse.
The release was the stepping stone for him to change his actual sound which now holds a dark melodic-melancholic approach.
Since his 5 years in Berlin he has been locked up in the studio for most of his time and he says he writes music every day. His music is a result of complex production in which he disguises most of his sound through digital processing.
Yannis PK is a true artist who believes in shaping his own sound signature and a rare specimen.The titles of his EPs are all due to his love for the planetary system. All titles are connected to that topic.
The opening track "Alcyone" is special in the respect that he digged deeper and found out about the greek mythology behind "Alcyone" and when he finished the track he imagined he heard the watery quality in his melody…the breaking of the waves on the shore.
"Alcyone" is placed delicately on a foundation thats anything but static to the contrary the lead synth is a sequence in permanent motion and through that slow motion a feel of sensuality and originality is established. Some elements hovering, trembling above, choose a different direction much more circular and through that create a polyrhythmic funky monster. "Alcyone" is premium melodic techno.
In the in Greek mythology "Cetus" was a sea monster and believe us the track is nothing short of a giant melodic techno track. "Cetus" expresses isolation in a Morricone way and stacks one fantastic sound onto the next one. This track is so intense (in a good way) you want to keep it very close. Saying that the timeless beauty of "Cetus" is something we celebrate.
The name of the third track "Deneb" is taken from that blue-white supergiant star, with a luminosity that is somewhere between 55,000 and 196,000 times that oft he sun.
The star Deneb, and hypothetical planets orbiting it, have been used many times in literature, film, electronic games, and music. Examples include several episodes of the Star Trek tv series and the Silver Surfer comic book.
Musically "Deneb" is very different from the previous two tracks in the respect that it is easier to associate it with the spiritual and cosmic quality stars have. The sounds are more direct and might have an instant impact on you.
"Saiph" has a strong apocalyptic and melancholic side to it, maybe even dystopian. Perhaps Yannis PK chose the star Saith because it is most likely a supernova candidate that will explode in the near future. Featuring the dark side of electronic music with a vivid presentation this track might have a bigger crossover potential than the other tracks and might touch the one or other melody associated with that genre.//