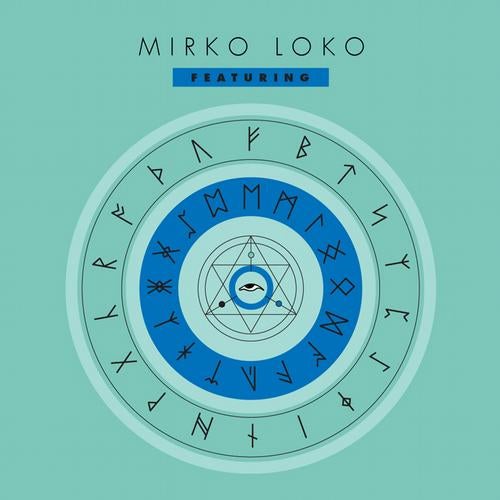 RELEASE: Featuring
ARTIST(S): Francesco Tristano, Mirko Loko, Jaw
REMIXERS:
LABEL: Visionquest | VQ012
GENRE: LOSSLESS, Tech House
RELEASED: 2012-05-13
AVAILABLE FORMAT: 895Kbps/FLAC
DOWNLOAD SIZE: 138.76 MB
TOTAL TRACKS 2
Mirko Loko, Jaw – Harder feat. Jaw (11:57)

key, bpm126

Francesco Tristano, Mirko Loko – Timeline feat. Francesco Tristano (10:13)

key, bpm126
Total Playtime: 00:22:10 min
Prolific Swiss producer Mirko Loko makes his second appearance on the Visionquest imprint, this time with special two-tracker Featuring in which Mirko collaborates on a duo of epic sonic voyages with vocalist Jaw and classical pianist Francesco Tristano.
A-side Harder featuring Jaw is a room-bending head-trip that plays out with a bubbling undercurrent of sleaze. The dirty, growling bass and acid twists expertly complement Jaws breathy, raw voice amid the warping medley of sounds and heavy bassline groove. Vocalist Jaw is part of the wayward Parisian live trio dOP and has also worked with Art Of Tones.
B-side Timeline begins with more weird and twisted FX but soon a dubby groove takes over for a more hypnotic dancefloor workout. Melodic keys spread warmth through the backdrop of minimal percussion while the layered live piano motifs keep the pace and groove evolving. Pianist Francesco Tristano is a huge talent in both the techno and classical world, also integral to the incredible live performance of techno classics with Carl Craig and Moritz Van Oswald.
A key component of the Swiss dance music scene and Cadenza favourite, MirkoLoko started out DJing in the late 90s clubs of his hometown Lausanne beforebuilding his career to International stardom. Relocating to New York, Mirko formed Lazy Fat People and dropped classic era track Big City (Border Community) in 2006 making a huge impact on the underground. Subsequent releases came on Mathew Jonsons Wagon Repair and Carl Craigs Planet E. After LFP parted in 2007, big things started to brew for Mirko when he joined forces with Cadenza.//