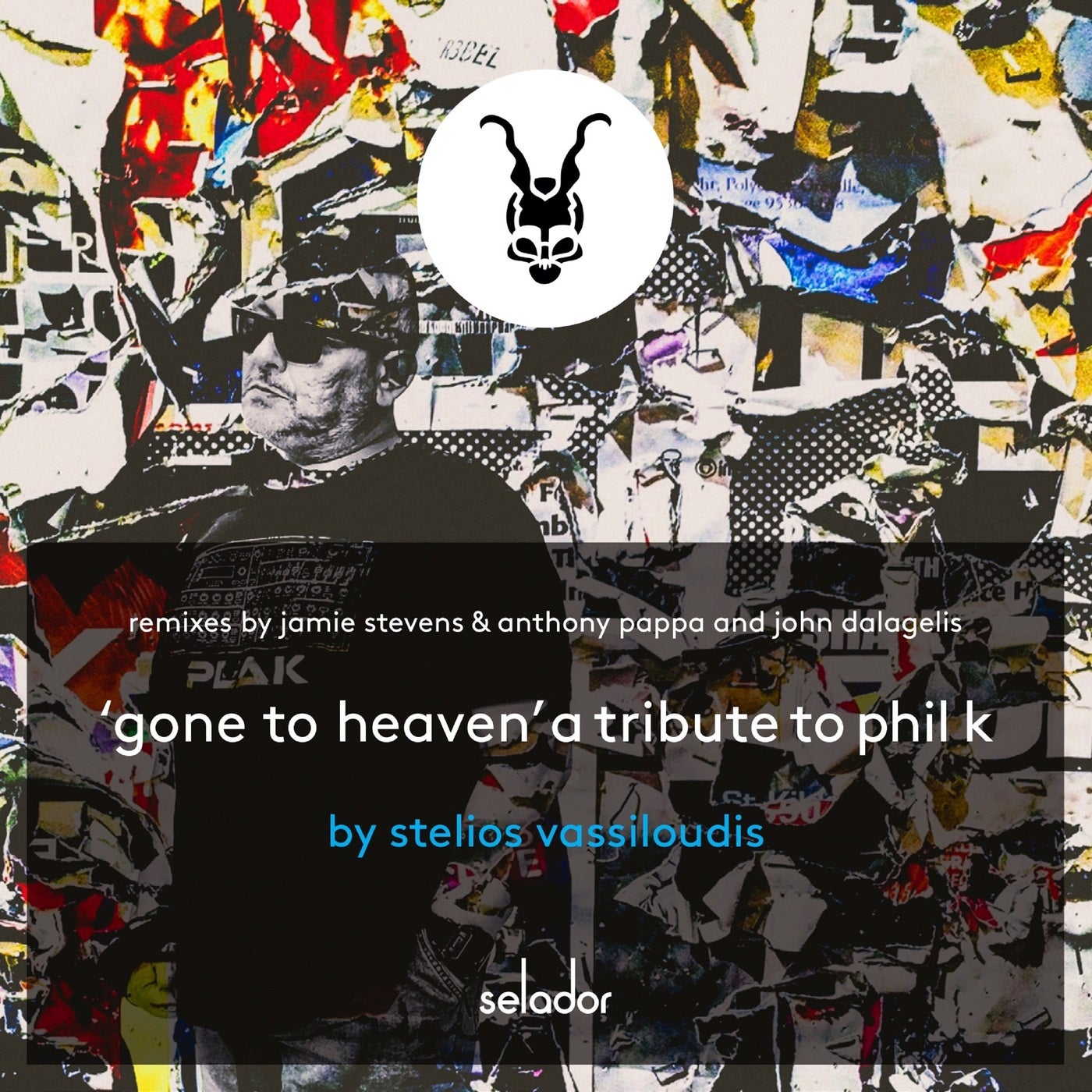 RELEASE: Gone To Heaven (A Tribute To Phil K)
ARTIST(S): Stelios Vassiloudis
REMIXERS: Jamie Stevens, Anthony Pappa, John Dalagelis
LABEL: Selador | SEL136
GENRE: Electronica
RELEASED: 2021-05-06
BITRATE: 320Kbps
DOWNLOAD SIZE: 74.91 MB
TOTAL TRACKS 4
Stelios Vassiloudis – Gone To Heaven (11:14)

key, bpm163

Stelios Vassiloudis – Gone To Heaven (Jamie Stevens & Anthony Pappa Celebrate The Life Of Phil K Mix) (12:18)

key, bpm123

Stelios Vassiloudis – Gone To Heaven (John Dalagelis Remix) (04:17)

key, bpm153

Stelios Vassiloudis – Gone To Heaven (John Dalagelis Reprise) (03:41)

key, bpm123
Total Playtime: 00:31:30 min
web.facebook.com/SeladorRecordings
In November 2020, much loved Australian DJ Phil K sadly passed away. For some three decades the Melbourne-based leading light had been not only a pivotal player on the Australian scene, but also an internationally respected DJ, producer and technical trailblazer.
In amongst an astonishing (and global) outpouring of love on social media, Seladors Dave Seaman, a close friend since his first trip to Oz in 1993, wrote:
Phil was a shining light to us all. He told it as he saw it, but always with words of inspiration and encouragement. He had time for everyone, generous to a fault and a joy to be around. His enthusiasm, forward-thinking outlook and thirst for knowledge was infectious. He had an uncanny knack of making you feel better about life just by spending time in his company.
Phil & Daves mutual friend and pioneering Greek electronic producer Stelios Vassiloudis was moved to create a stunning new track in Phils memory. Gone to Heaven is a hugely evocative, moving track, 11 minutes + of blissful electronic ambience.
This fitting tribute is scheduled for release on what would have been Phils 52nd birthday, May 6th. Stels full length mix will lead the package, with the producer saying:
Theres no possible way a mere piece of music can do justice to Phils legacy and influence or even come close to expressing how his untimely passing has affected us all. Gone to Heaven was actually inspired by (what was to be) our last meeting in Melbourne on a perfect spring evening: great food followed by drinks and then a long drive around town listening to an impeccable selection of tunes selected by the man himself. A memory Ill treasure forever.
There are, of course, remixes designed to hit the dancefloors that Phil was so adept at rocking. These come firstly and fittingly from Phils long time fellow ambassadors for Australian club culture, Anthony Pappa and Jamie Stevens and secondly, from fellow Greek and another long time friend, John Dalagelis who all excel themselves with their own outstanding tributes.
All proceeds from this release will be donated to two charities close to Phils heart. The Mess Foundation in Melbourne mess.foundation who provide access to a sound production workshop, a place for people to engage with the history, technique and artistry of electronic sound and Tonic who raise mental health awareness, challenge stigma and promote mental wellbeing through music and the arts www.tonicmusic.co.uk
Phil K – Gone but never forgotten
x
Distributed by Strikeforce 360 Media
www.instagram.com/strikeforce360/
www.facebook.com/Strikeforce360
twitter.com/STRIKEFORCE360//