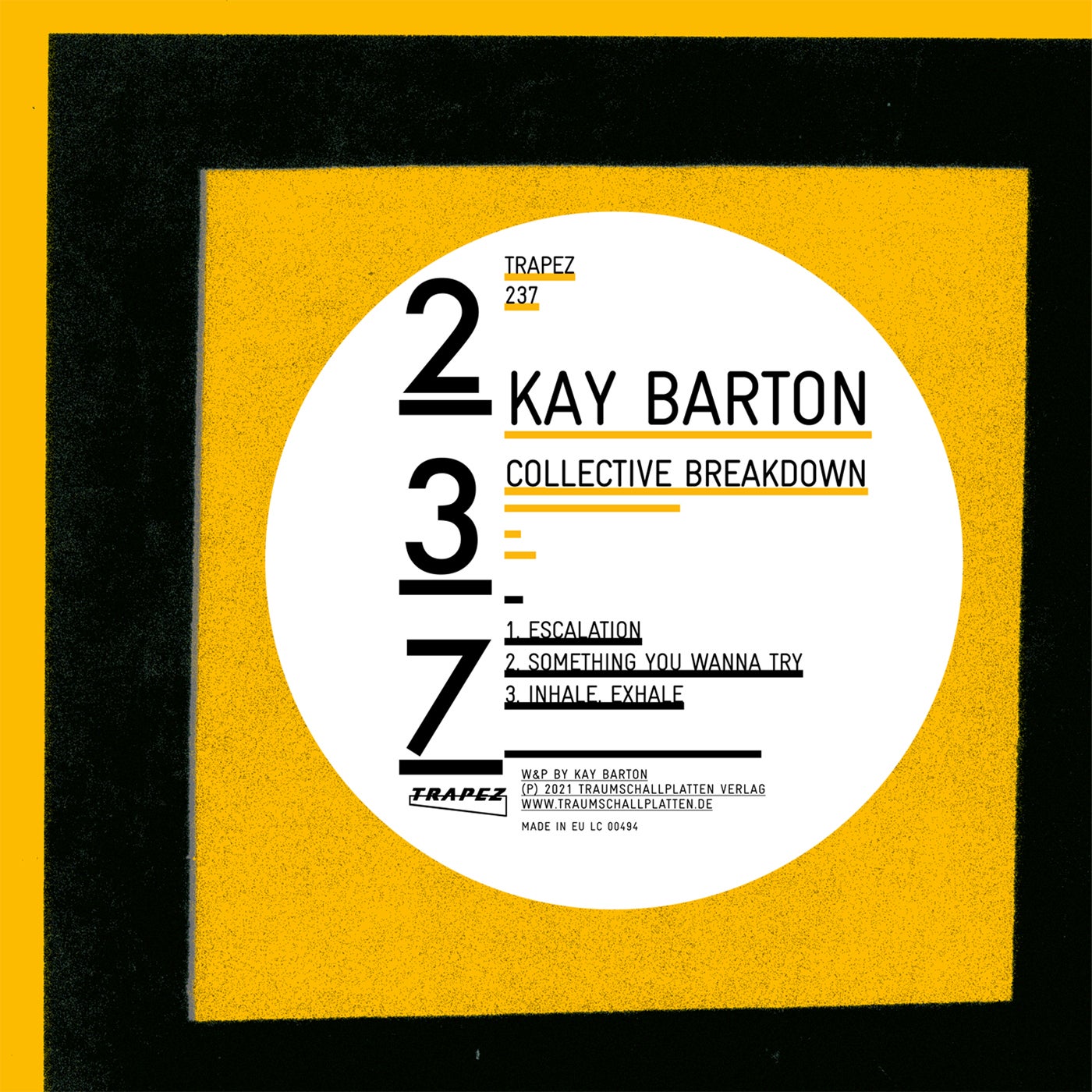 RELEASE: Collective Breakdown
ARTIST(S): Kay Barton
REMIXERS:
LABEL: Trapez | TRAPEZ237
GENRE: LOSSLESS, Techno (Peak Time / Driving)
RELEASED: 2021-06-18
AVAILABLE FORMAT: 320Kbps/LOSSLESS
DOWNLOAD SIZE: 61.40 MB
TOTAL TRACKS 3
Kay Barton – Escalation (08:01)

key, bpm68

Kay Barton – Something You Wanna Try (07:45)

key, bpm142

Kay Barton – Inhale, Exhale (10:13)

key, bpm83
Total Playtime: 00:25:59 min
With Kay Barton we have signed an upcoming artists who is hungry to write exciting techno music.His recent success has proven him right.
Kay Barton based in Berlin & Vienna offers techno music which is adventurous and sees no limitations. He is a master of controlling pace and emotions on various levels.He has been throwing his own parties and art exhibitions doing them the way he likes them to be done.
And he is dedicated photographer who has visited over 60 countries.
All of that influences his music.H
is Trapez EP kicks off with "Escalation" which should have been called revelation because of all its surprising turns and twists. The nervous energy is exceptionally sick and shows us the full range of what Kay Barton can do.
Open hi hats have never been so appreciated when they return as in this tune, never have rave-signals been so effective in recent techno tracks.Expect nothing less than an energetic masterpiece of techno with all systems on "go" . Dance till you drop!
"Something You Wanna Try" works on many levels and is a speed-freak of the finest category! It unites the deepness of the chord with the down-pitched vocal and with Chicagos Dancemania.Welcome to the world of Kay Barton.
"Inhale, Exhale" may come as a surprise to you but indeed might be just the missing link between the cultures and interests Kay was able to build up in recent years.Great intro and more then that a daring and ace composition to go from ambient to techno in one track. This is so fresh you want to pick it directly from the tree!
More of that in the future!//