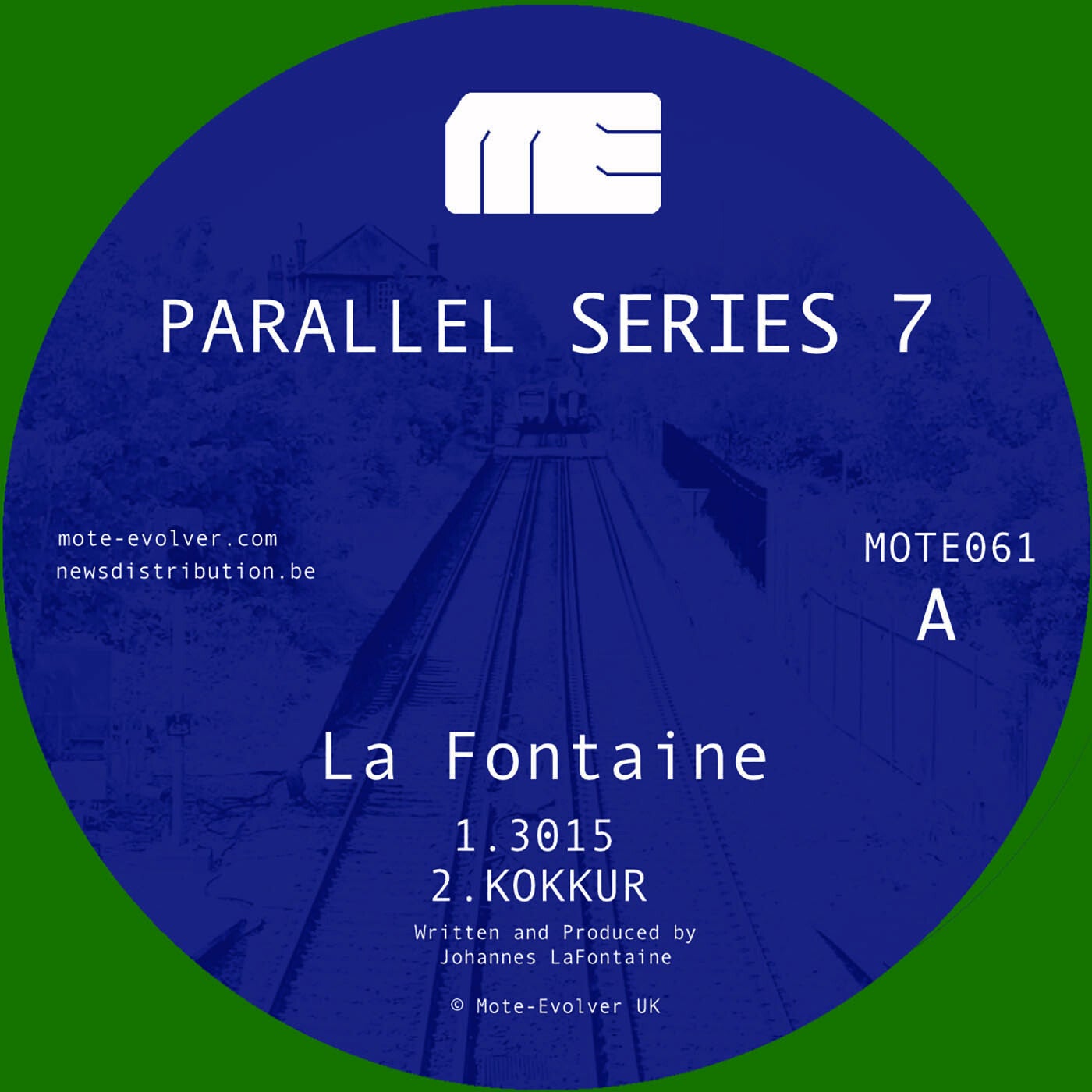 RELEASE: Parellel Series 7
ARTIST(S): LaFontaine (IS), Orbe
REMIXERS:
LABEL: Mote Evolver | MOTE061D
GENRE: Techno (Raw / Deep / Hypnotic), Techno
RELEASED: 2021-10-22
BITRATE: 320Kbps
DOWNLOAD SIZE: 29.15 MB
TOTAL TRACKS 5
LaFontaine (IS) – 3015 (05:34)

key, bpm135

LaFontaine (IS) – Kokkur (05:20)

key, bpm135

Orbe – 9DVR (07:16)

key, bpm132

Orbe – Trimax (06:43)

key, bpm131

LaFontaine (IS) – 3015 (Bonus Spacestation Zero Master Version) (05:28)

key, bpm138
Total Playtime: 00:30:21 min
This October, LaFontaine and Orbe drop the seventh chapter of Mote-Evolver's 'Parallel Series', curated by label founder Luke Slater. 
After the first release by Luke Slater (as L.B.Dub Corp) and ASC in 2011, the 'Parallel Series' has continued to host split releases from the likes of Shifted, Rene Wise, Billy Turner, Bas Mooy, Developer, Truncate, Sev Dah, Jeff Rushin, and more. 
The seventh instalment on Mote-Evolver sees 199X Recordings founder LaFontaine debut on the label following releases on Planet X and Negativ Notion. Kicking off the release is '3015', a track that immediately captured the ears of Slater after Ø [Phase] played it during b2b live stream in his studio. The resonating kicks, detuned synths and off-kilter sonics pulsate strikingly throughout before 'Kokkur' keeps the hypnotic energy flowing with aquatic fx, deep space pads and oscillating grooves. 
Fernando Sanz and his Orbe Records imprint has been lashing the block-rocking techno of Sanz's comrades Eduardo De La Calle and Steve Stoll, but mainly of Sanz's prolific moniker, Orbe. He provides murky soundscapes, smoky chords and orbiting drums in his '9DVR' cut until 'Trimax' rounds off the release with kinetic synth flutters and glistening bleeps that ebb and flow with the ghostly atmospheres.//