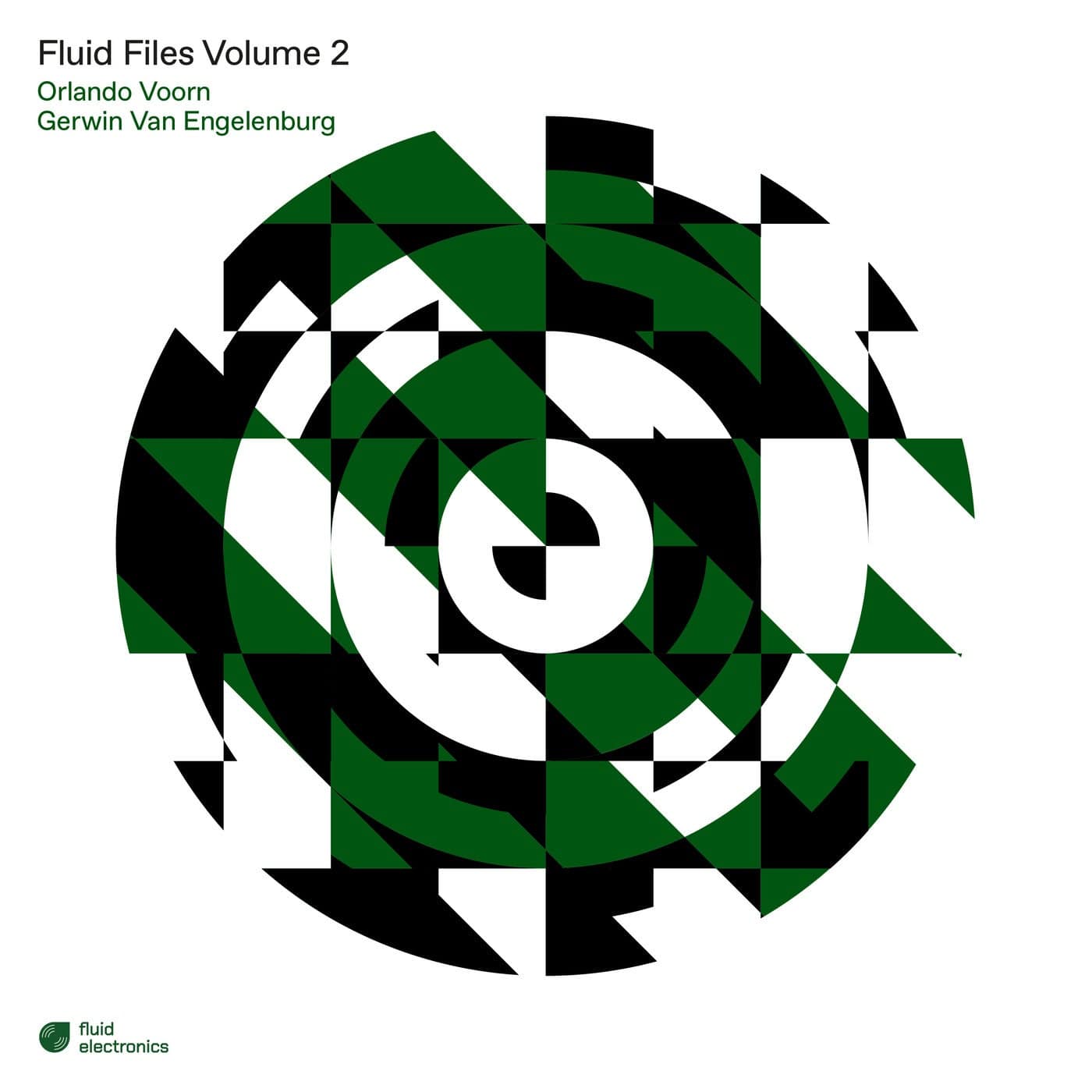 RELEASE: Fluid Files Volume 2
ARTIST(S): Gerwin Van Engelenburg, Orlando Voorn
REMIXERS:
LABEL: Fluid Electronics | FED002
GENRE: LOSSLESS, Techno
RELEASED: 2021-12-03
AVAILABLE FORMAT: 918Kbps/LOSSLESS
DOWNLOAD SIZE: 156.58 MB
TOTAL TRACKS 4
Orlando Voorn – Hyena (06:53)

key, bpm126

Orlando Voorn – Wonderworld (05:58)

key, bpm131

Gerwin Van Engelenburg – Green Eyes (05:56)

key, bpm128

Gerwin Van Engelenburg – Future Self (05:58)

key, bpm126
Total Playtime: 00:24:45 min
Breezing in to deliver the second iteration in Fluid Electronics' newborn Fluid Files series, we find unsinkable Dutch techno legend Orlando Voorn (NightVision, Axis, R&S, Rush Hour, etc.) and fellow Utrecht-based producer Gerwin Van Engelenburg dispensing their own trademark blends of club-focused deep jams, sitting halfway proper hi-velocity engineering and off-kilter, hyperspace-oriented escapism.
Fluid Files Volume 2 licks off with two masterly cuts by Dutch electronic leading figure Orlando Voorn, fresh off a high-flying sortie on Jeff Mills' Axis imprint. First in line, the non-formulaic "Hyena" lays down an ebullient, omni-directional madness of a buildup, pushing forth a wild combo of rattling drums, warped synth loops and wonky sub-bass moves swimming against the tide. "Wonderworld" reroutes us on a more straightforward pathway with its clinical assembly of cascading arpeggios, intricate melodic meshwork and trampling kicks beaconing the road towards steadfast floor communion.
Gerwin Van Engelenburg dishes out a pair of enrapturing deep-divers. Rippling delays and prismatic synths blazing, "Green Eyes" beams hi-levels of Moritz von Oswald-ian power dub and soul-healing subaquatic energies, bound to have your brain wading in a thick, vision-inducing haze. The EP's closing cut "Future Self" tops it all off on a more bouncy note. Primed to elevate dance floors to higher states of consciousness onto gleeful osmosis, the track unfolds wave after wave of iridescent pads and heavily processed stabs showering like glassy shards to etch an utterly durable impression of oneiric harmony.//