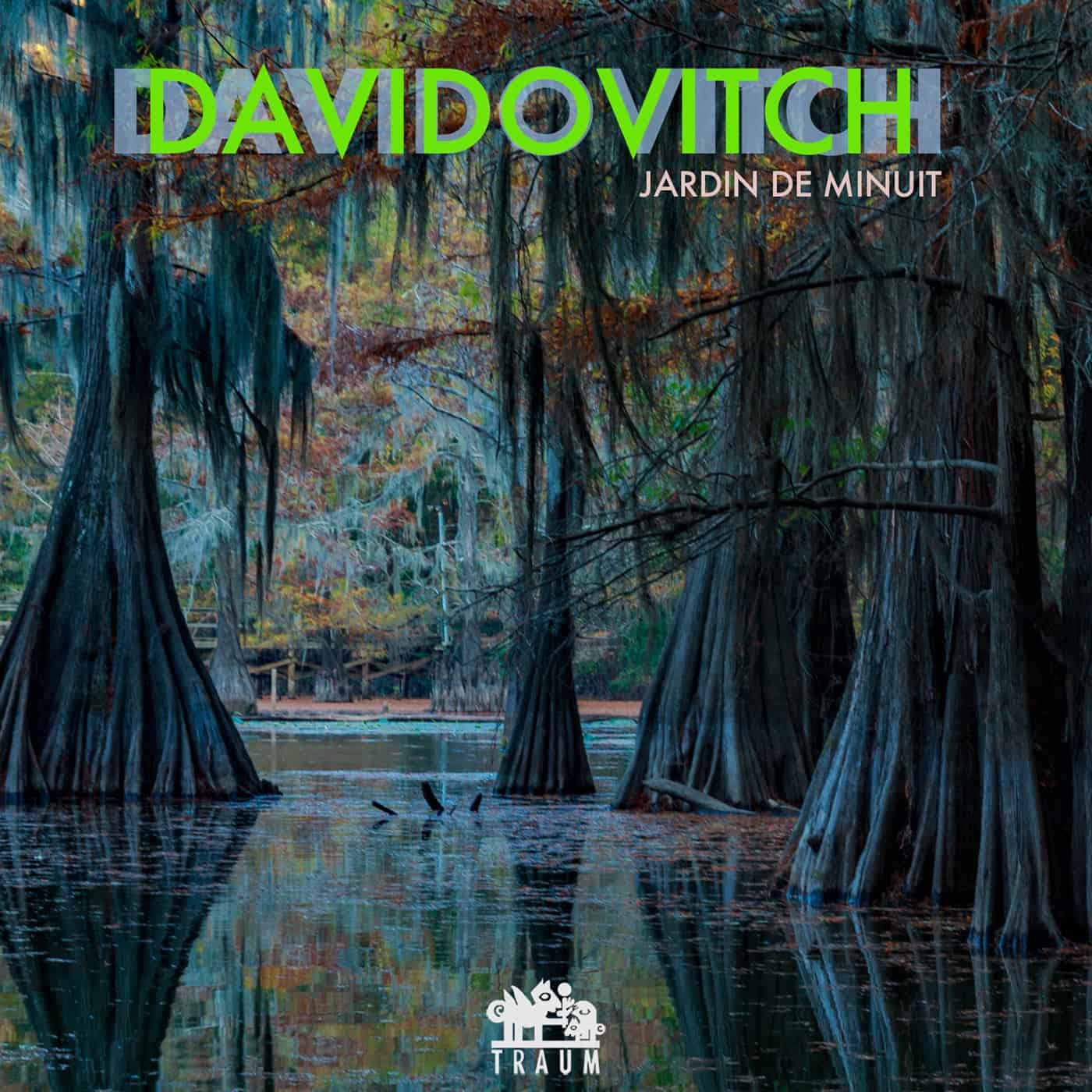 RELEASE: Jardin De Minuit
ARTIST(S): Davidovitch
REMIXERS: Bar.ba
LABEL: Traum | TRAUMV261
GENRE: LOSSLESS, Melodic House & Techno
RELEASED: 2022-01-14
AVAILABLE FORMAT: 897Kbps/LOSSLESS
DOWNLOAD SIZE: 213.05 MB
TOTAL TRACKS 5
Davidovitch – Jardin De Minuit (07:19)

key, bpm124

Davidovitch – Jardin De Minuit (Bar.ba Remix) (06:51)

key, bpm124

Davidovitch – Autour De Minuit (06:59)

key, bpm124

Davidovitch – Midnight Alternative (06:09)

key, bpm124

Davidovitch – My Midnight Dark Sequence (06:24)

key, bpm79
Total Playtime: 00:33:42 min
Having appeared on our Tour De Traum project several times it was time to feature Davidovitch with his first solo EP on our label.
Davidovitch is an electronic musician born in Switzerland who lives in Lausanne. He developed an interest in drums and electronic music at the age of 12! And later started to play in many rock bands. In 1998 he went on to study the groove-box MC- 505 from Roland. In 1999 he was nominated for playing at the Swiss final of the European Masters Of Groove with his techno track "Dark Entrance".
In 2006 he signed 2 vinyl EPs with the German label Kompakt on the Speicher imprint.Since then he has released on several other labels and started to release on Traum in the "Tour De Traum" series.
In his brand new Rainbow Studio built in 2020, he can now share the space with his sublime synths and machines. David writes music like a songwriter and produces tracks often with a jazzy Detroit touch which you can witness especially on his "Jardin De Minuit" EP when listening to the moody "Midnight Alternative" or "My Midnight Dark Sequence".
Davidovitch writes music which distinguishes itself by the seemingly effortless flow of elements that enter the track in a stream of consciousness. In a cinematic way he gives us access to peek into his world step by step. What do you see? You see just glimpses of something that never fully reveals itself and by that creates a poetic story.
His most playful and enchanting track "Jardin De Minuit" features vocals and carries a strong European feel, has been remixed by Traum artsits Bar.ba who is an upstart in the electronic free-minder scene and has recently released with us.//