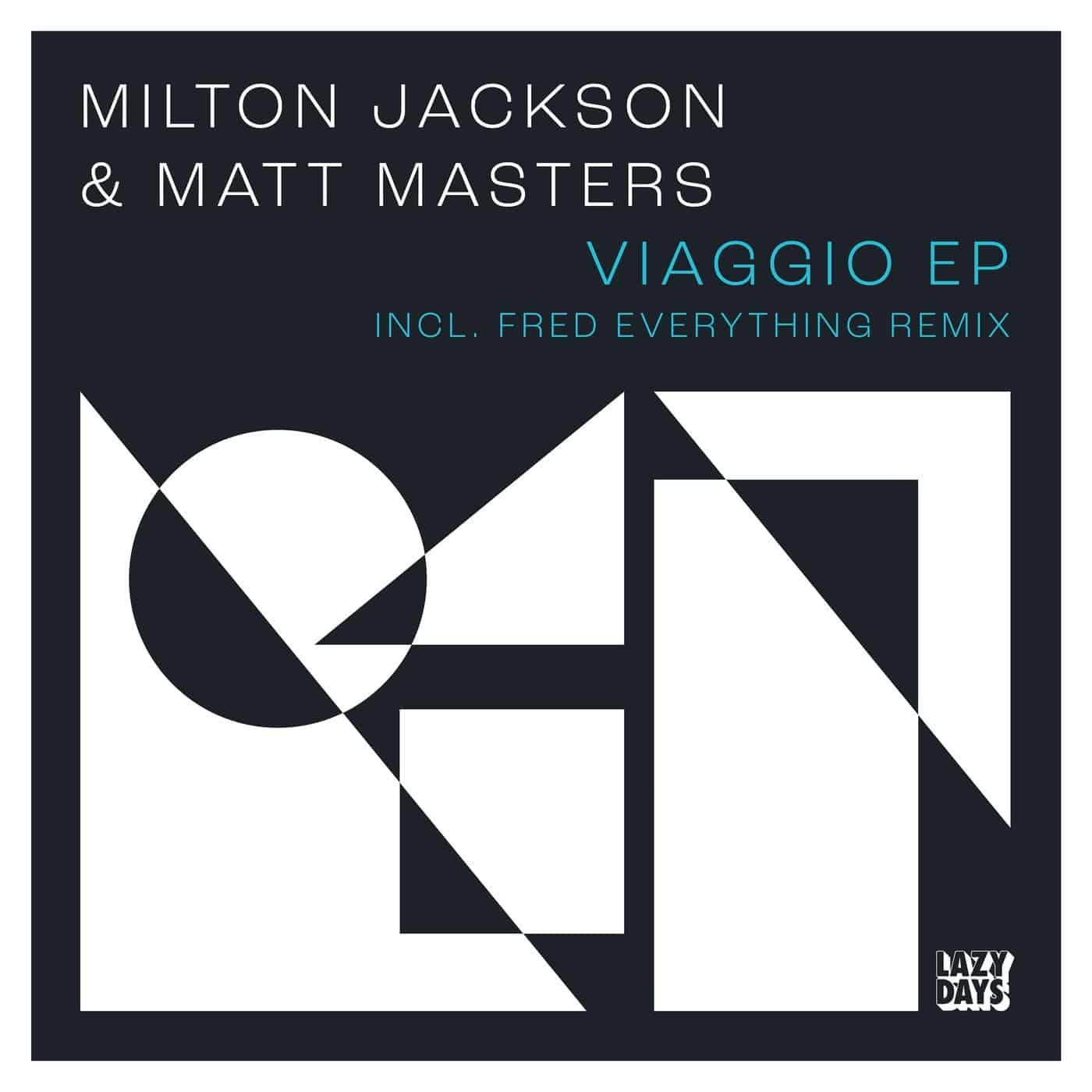 RELEASE: Viaggio
ARTIST(S): Milton Jackson, Matt Masters
REMIXERS: Fred Everything
LABEL: Lazy Days Music | LZD091
GENRE: AIFF, Deep House
RELEASED: 2022-03-04
AVAILABLE FORMAT: 864Kbps/AIFF
DOWNLOAD SIZE: 154.95 MB
TOTAL TRACKS 4
Milton Jackson, Matt Masters – Viaggio (06:16)

key, bpm121

Milton Jackson, Matt Masters – Viaggio (Fred Everything Remix) (05:57)

key, bpm121

Milton Jackson, Matt Masters – Secret State (05:52)

key, bpm124

Milton Jackson, Matt Masters – What's Your Wish (06:19)

key, bpm118
Total Playtime: 00:24:24 min
Continuing our 2022 schedule with another new signing. This time, we welcome Milton Jackson and Matt Masters with their first ever collaboration.
Releasing his first record at 18 years old on Tronic Sole and being called by Jockey Slut magazine 'the most exciting thing to happen to UK house music', Barry Christie (aka Milton Jackson) went on become a household name in House Music, in part due to his break through track "Ghost In My Machines" on Freerange. The track won a Beatport Award for Best Deep House track of 2008 and in 2009, he also won the DJ Awards in the Deep House category at Pacha (Ibiza). He then went on to DJ around the world and remix artists such as : Romanthony, Recloose (Planet E), Joey Negro, Groove Armada, etc… He also collaborated with SHOW-B as Pattern Select and with Shur-I-Kan, with whom he runs the Dark Energy label. After a short hiatus, Milton Jackson is back with new releases on Housewax, Freerange, Closer To The Truth and Lazy Days.
Matt Masters is not only an accomplished DJ and Producer but he has worked for Freerange Records for the last 18 years. He hosts the monthly Freerange radio show and also works for their excellent label sister label, Delusions Of Grandeur. As a producer, he's collaborated with Pezzner as Arithmetics, Mr Cenzo as MidiDropMusic, Jimpster and most recently Milton Jackson for this new EP on Lazy Days Recordings. 2019 saw the release of his debut LP "Never Ending Nights" and he is currently working on some new material for his next LP.
On their first collaborative EP "Viaggio", Milton & Matt take us deep into their sonic journey through 3 tracks filled with textures, choice samples and beautiful keys without ever losing touch of the dance floor. All the best ingredients we've come to expect from the UK Deep House sound we love. On the remix for Viaggio, Fred Everything strips things down a bit, adding key stabs and percussions as well as his signature bounce to the track. Here's to hoping this is only the first in a series of collaborations from the pair!//