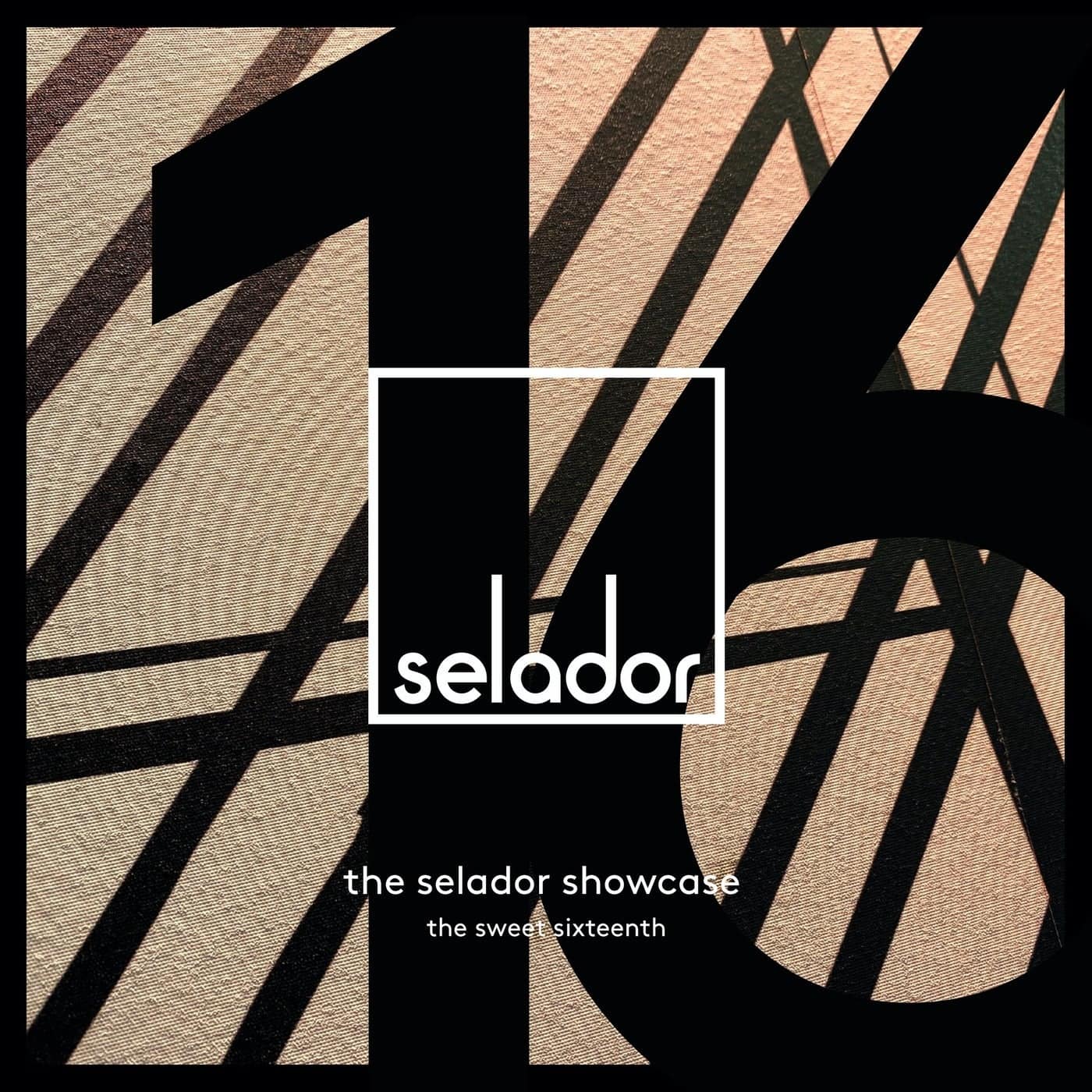 RELEASE: The Selador Showcase – The Sweet Sixteenth
ARTIST(S): Darksidevinyl, Dor Danino, Indieveed, Jonathan Cowan, Mathias Winnfield, Nick Stoynoff, Paula OS, FOLGAR, Smash TV
REMIXERS:
LABEL: Selador / SEL157
GENRE: Lossless, Progressive House
RELEASED: 2022-08-19
AVAILABLE FORMAT: 940Kbps, FLAC
DOWNLOAD SIZE: (323.39 MB)
TOTAL TRACKS 8
Nick Stoynoff – 35 (06:56)

, 120

Indieveed – Suspense (06:50)

, 123

Dor Danino – MEZOTI (05:43)

, 123

Jonathan Cowan – Alden's Groove (06:10)

, 126

Darksidevinyl – Plastic Dream (05:56)

, 122

Smash TV – Slider (06:17)

, 124

Paula OS, FOLGAR – Playground (06:04)

, 122

Mathias Winnfield – Flatliner (07:38)

, 122
Total Playtime: 00:51:34 min
So, we've got our latest showcase primed and ready to go and face a dilemma. We have no less than eight (count 'em) new tracks to tell you about, a stunning sonic smorgasbord that summarises all Selador holds dear. But with our collective attention spans allegedly getting shorter, our poor befuddled minds crushed between vapid soundbites and oppressive 'long reads' – how do we do them all justice in a press release that hits that 'perfect length' sweet spot? And of course, while we yak on, your time could be better spent listening to the aforementioned sonic smorgasbord.
So, the challenge we have set ourselves is to get you as excited as we are about this titanic tuneage while limiting ourselves to a max ten words per track – and without using the words 'banger', 'anthem' or 'piledriver' (the boss noticed our over-use of that last one). So without any further ado…
Nick Stoynoff – '35'
Episodic, wide-screen tribal builder. 24 carat electronica outta Chicago.
Indiveed – 'Suspense'
Atmospheric, burbling, insistent, quirky, original. The sound of underground Ukraine.
Dor Danino – 'Mezoti'
Edgy, sultry techno vibes care of our man in Israel.
Jonathan Cowan – 'Alden's Groove'
Wonky. Timeless. Euphoric. A modern classic from a Florida OG.
Darksidevinyl – 'Plastic Dream'
Dark by name dark by nature. Peak time Egyptian throbber.
Smash TV – 'Slider'
Teutonic techno dons deliver mindbending melodica, genius riff, epic breakdown.
Folgar feat. Paula Os – Playground
Deep, sexy electronica. 80s vibes through a 2022 Argentinean lens.
Matthias Winnfield – 'Flatliner'
Bubbling, acidic, heads down rave monster, full-on Turkish delight.//