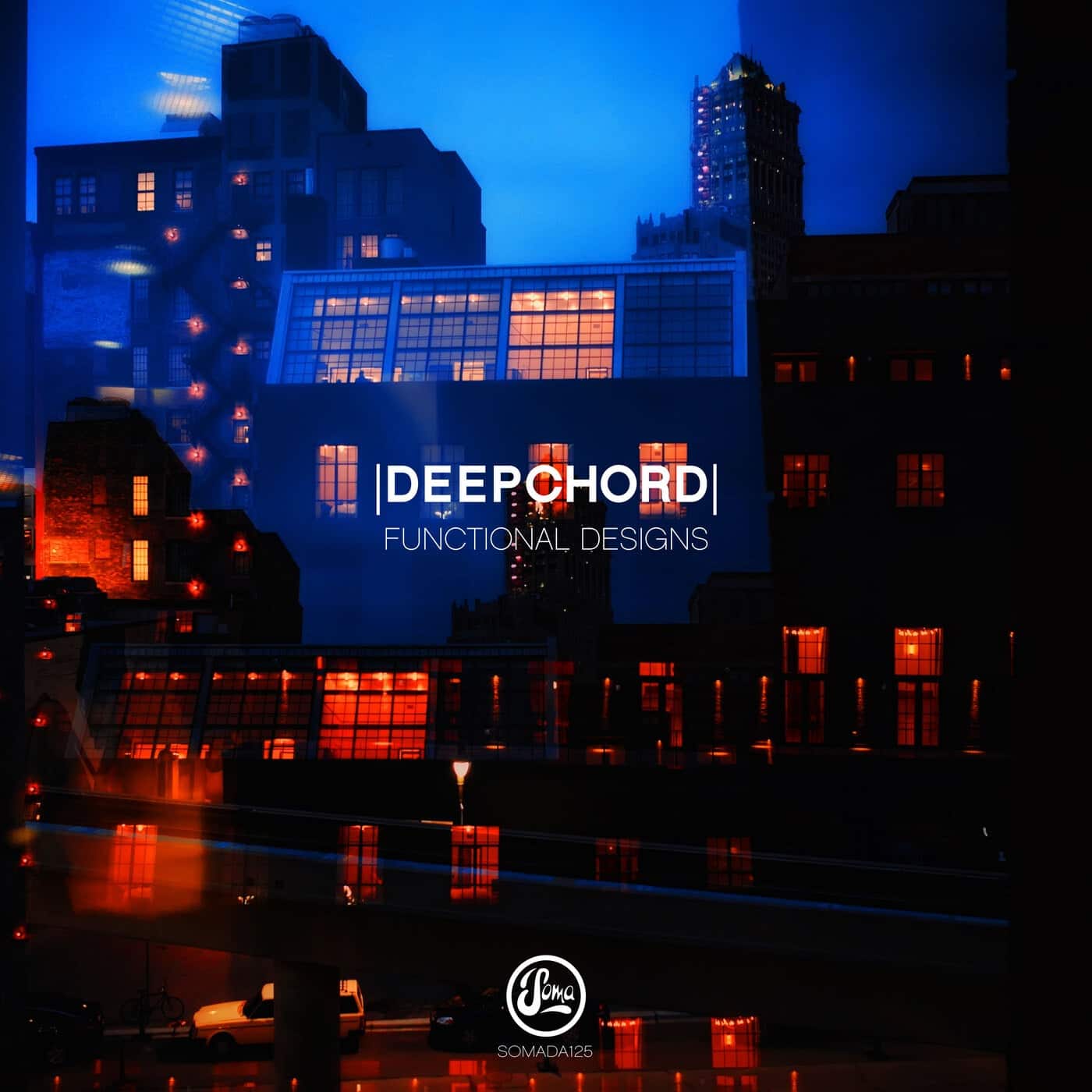 RELEASE: Functional Designs
ARTIST(S): Deepchord
REMIXERS:
LABEL: Soma Records / SOMADA125
GENRE: Lossless, Techno (Raw / Deep / Hypnotic)
RELEASED: 2022-09-30
AVAILABLE FORMAT: 827Kbps, FLAC
DOWNLOAD SIZE: (445.77 MB)
TOTAL TRACKS 11
Deepchord – Amber (03:00)

, 165

Deepchord – Darkness Falls (07:14)

, 124

Deepchord – Transit Systems (07:10)

, 127

Deepchord – Strangers (06:38)

, 120

Deepchord – Panacast (06:00)

, 122

Deepchord – CloudSat (06:47)

, 135

Deepchord – Pressure (08:30)

, 124

Deepchord – Ebb And Flow (08:19)

, 119

Deepchord – Sun (04:48)

, 122

Deepchord – Memories (07:10)

, 120

Deepchord – Drassanes (05:22)

, 112
Total Playtime: 01:10:58 min
Soma proudly presents Functional Designs, the latest collection of nocturnal environments from Deepchord, marking his first full length album release on Soma in 5 years. The enigmatic Detroit based producer once again transports us into his sonic realm via night-walks through numerous cities before being transmuted into aural excellence through field recordings, holographic synth tones, cosmic sounds and the hiss of electric wires. All swimming around in filtered 4/4 beats and subterranean basslines. The album is a perfect example of electroacoustic techno transmitted from undisclosed locations, the amalgamation of swirling tapestries of sound, deeper than night and lifeforms moving around underneath the grid.
The album glistens into existence with the beatless Amber breathing life into the project before the eventide of Darkness Falls offers a beautifully subtle and contemplative atmosphere. The guiding light of Transit Systems continues offers up melancholy with echoing percussion and drifting soundscapes. The highly processed acoustics of Strangers brings a sense of intrigue to the albums journey as Modell works in the most percussive track so far. Panacast is exotic dub techno at its finest, with warping and perfectly crafted synth work building gently over the top of sub heavy beats, glued perfectly together by the hiss of the collected found-sounds. In a slight rise in tempo, Cloudsat, makes a journey skyward, collecting mood and feelings from high altitude with its emotive synth work. The reverberating halls of Pressure again work as a testament to Modells sonic crafting – honing in on specific artefacts from his field recordings, imbuing them with deeper purpose. The perfectly titled Ebb and Flow drifts effortlessly on a tide of evolving, blissful sound waves crashing to shore as each one overlaps the other. Beginning the descent into the final part of the album, you begin your ride across a cosmic plain, lit by the glistening and ethereal Sun. The meditative Memories opens a conduit to other realms as the album closes out with the elysian melodies of Drassanes.
Deepchord once again proves he is a producer like no other. A true sonic sculptor who uses his real world experience to create vast, unparalleled soundscapes that captivate and enthral the listener.//