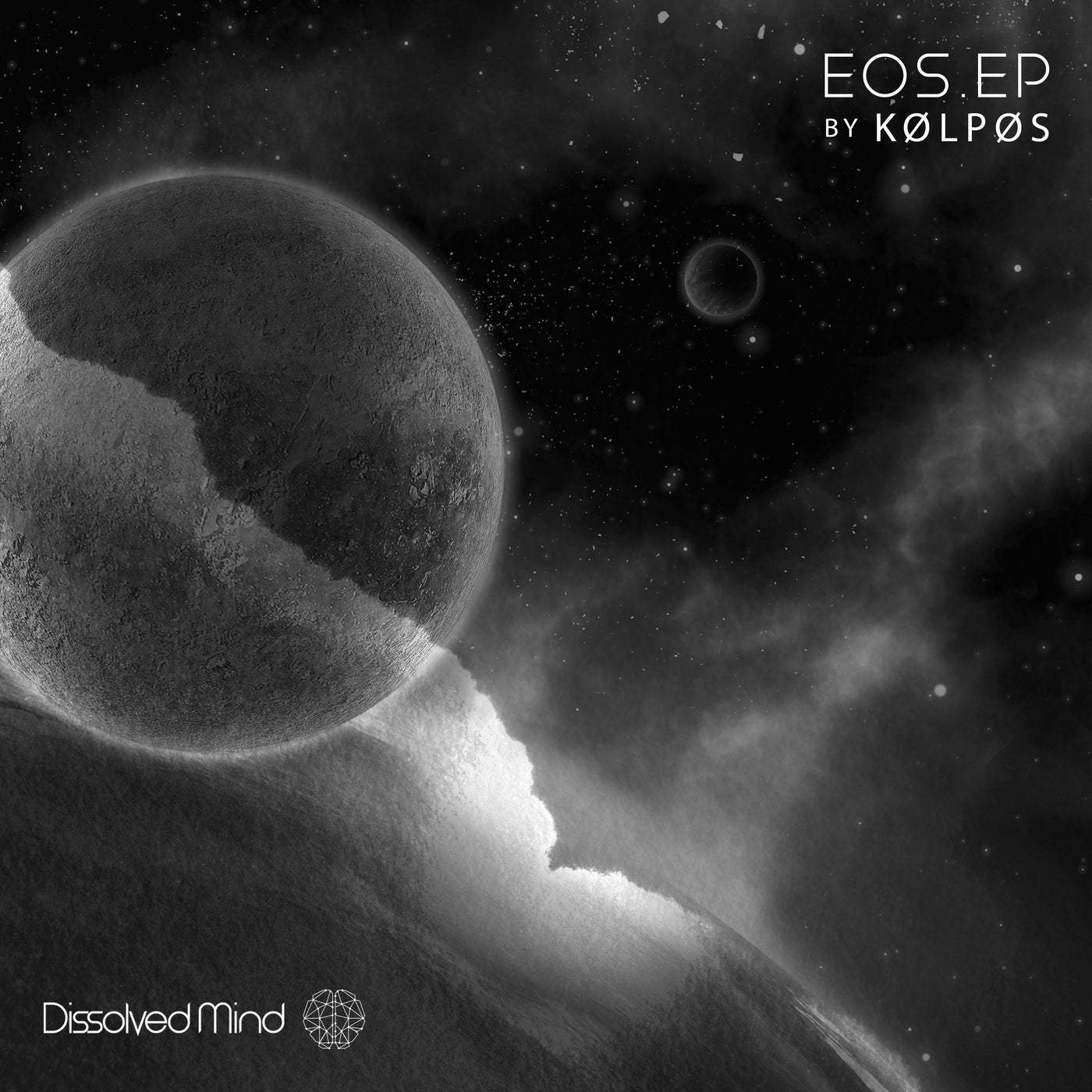 RELEASE: EOS EP
ARTIST(S): KØLPØS
REMIXERS:
PUBLISHER: Dissolved Mind / DISSM022
MUSICAL GENRE: Lossless, Techno (Raw / Deep / Hypnotic)
RELEASE DATE: 2022-04-07
DOWNLOAD FORMAT: 320Kbps, LOSSLESS
FILE SIZE: (83.62 MB)
EOS EP have 6 TOTAL TRACKS
KØLPØS – Outrop (05:22) 11A, 134
KØLPØS – Pentrita (05:56) 02B, 135
KØLPØS – Inhospito (06:05) 01B, 134
KØLPØS – Eos (06:18) 12B, 132
KØLPØS – Global Surveyor (06:00) 09A, 134
KØLPØS – Stigma (05:40) 11A, 134
Total Playtime: 00:35:21 min
Download EOS EP in 320 MP3, FLAC, and AIFF
What we know is only a part of full knowledge, we are a particle in an immense universe and our knowledge is of this same size.
In this album, the artist KØLPØS invites us to get to know his sound, the sound that could have been found somewhere in the universe, perhaps in some trip where he ended up landing on a new planet, maybe that planet he called E.O.S. And maybe it's habitable for humanity.
The reality is that we will never know. But what we do know is that he leaves us this album called E.O.S, in which we find 6 songs.
A1.Outrop, with a marked and locked bass drum, sci-fi sound and a melodramatic melody, welcome us to this album.
A2.Pentrita, a more dynamic cut, but no less intense, full of sensations and a hypnotic and modulated melody that generates tension.
B1.Inhospito, ideal cut to open the disco night, with sounds full of mystery and uncertainty, rhythmic percussion and pad.
B2.E.O.S, we finally landed on the planet E.O.S, a cut with ultra sci-fi, space and hypnotic sounds, ideal to immerse the listener in star travel.
c1.Global surveyor, track track, dynamic and percussive with a marked ride and a melody with a lot of presence.
c2.Stigma, closing the album, we find a slightly heavier cut, due to its forceful base, with a sharp and cutting synthesizer.
ESPAÑOL – –
Lo que sabemos es apenas una parte del conocimiento pleno, somos una partícula en un inmenso universo y de este mismo tamaño es nuestro conocimiento.
En este álbum, el artista KØLPØS nos invita a conocer su sonido, el sonido que tal vez allá encontrado en algún lugar recóndito del universo,
quizás en algún viaje en el cual allá terminado aterrizando en un nuevo planeta, tal vez ese planeta lo llamó E.O.S. Y tal vez sea habitable para la humanidad.
La realidad es que no lo sabremos nunca. Pero lo que si sabemos es que nos deja este álbum llamado E.O.S, en el cual encontramos 6 pistas.
A1.Outrop, con un bombo marcado y trabado, sonidos sci-fi y una melodía melodramática, nos dan la bienvenida a este disco.
A2.Pentrita, un corte más dinámico, pero no menos intenso, lleno de sensaciones y una melodía hipnótica y modulada que genera tensión.
B1.Inhospito, un corte ideal para abrir la noche en una disco, con sonidos llenos de misterio e incertidumbre, percusiones rítmicas y un pad armonioso.
B2.E.O.S, finalmente desembarcamos en el planeta E.O.S, un corte con sonidos ultra sci-fi, espaciales e hipnóticos, ideal para sumergir al oyente en el viaje estelar.
c1.Global surveyor, track de pista, dinámico y percusivo con un ride marcado y una melodía con mucha presencia.
c2.Stigma, cerrando el álbum, nos encontramos con un corte un poco más pesado, debido a su base contundente, con un sintetizador afilado y cortante.//