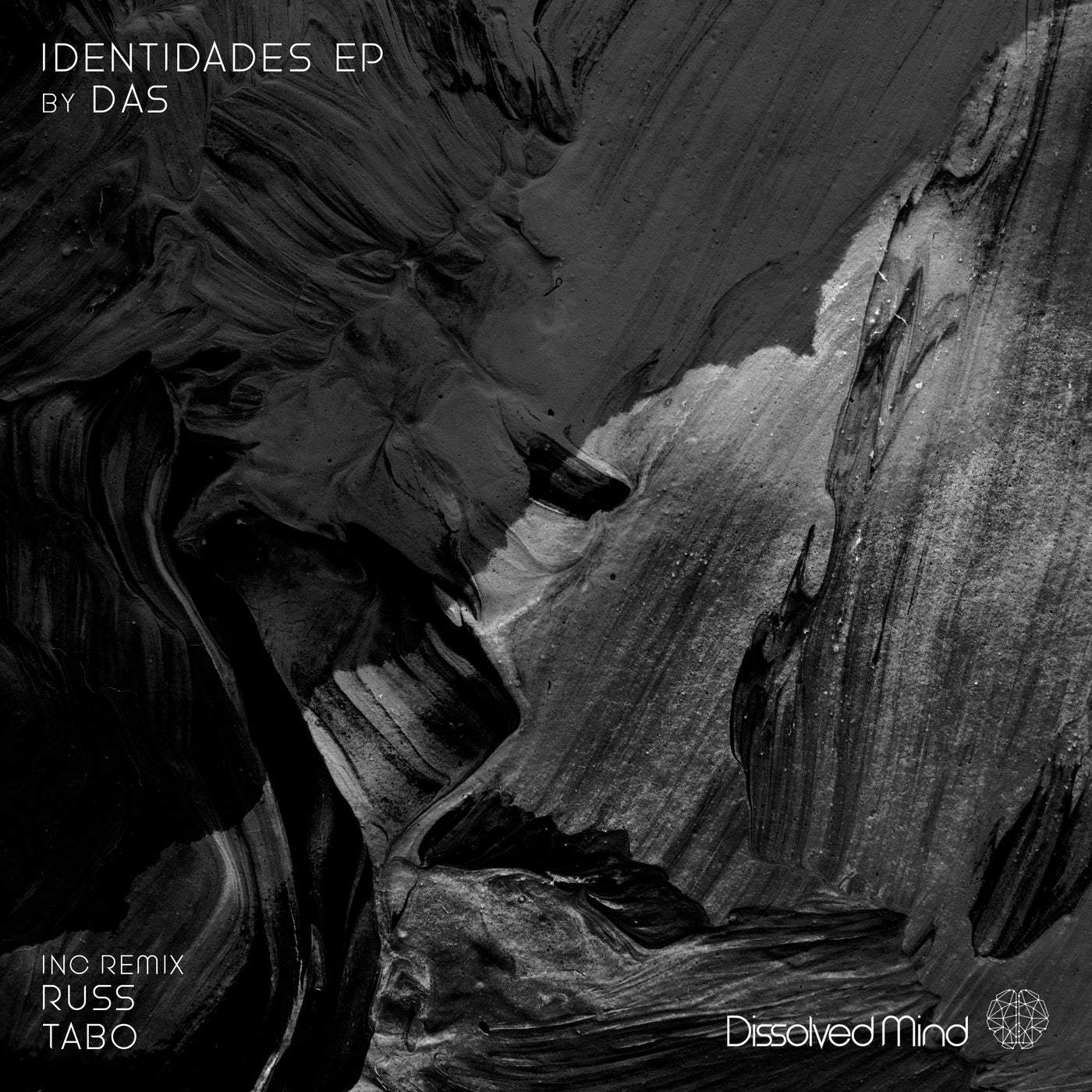 RELEASE: Identidades
ARTIST(S): Das
REMIXERS: Russ (ARG), Tabo
LABEL: Dissolved Mind | DISSM021
GENRE: LOSSLESS, Techno (Raw / Deep / Hypnotic), Techno
RELEASED: 2021-12-07
AVAILABLE FORMAT: 750Kbps/LOSSLESS
DOWNLOAD SIZE: 142.16 MB
TOTAL TRACKS 4
Das – Identidad difusa (05:49)

key, bpm132

Das – Identidad difusa (Russ (Arg) Remix) (05:42)

key, bpm135

Das – Identidad alcanzada (06:13)

key, bpm134

Das – Identidad alcanzada (Tabo Remix) (06:27)

key, bpm134
Total Playtime: 00:24:11 min
Label: Dissolved Mind
Artist: DAS
EP: Identidades
Remixers: Russ (Arg), Tabo
Genre: Techno
RELEASE DATE: DECEMBER 07
Our identity is what defines us, from an early age we seek to form a personality that will soon go out to explore the world and know all that this entails, we call this a diffuse identity that is constantly changing and growing. Then that personality develops, grows, acquires experiences and becomes an achieved identity.
Identidades is an album by the artist Das, creator of the label, in which he tells us through 2 tracks a way to develop a sound, a growth and a constant change in it. This album is joined by Tabo, an artist who stands out for his strong and heavy bases, with a remix of all these characteristics and at the same time hypnotic, and on the other hand Russ with a more rhythmic and percussive track.
Español:
Nuestra identidad es lo que nos define, desde temprana edad buscamos formar una personalidad que pronto saldrá a explorar el mundo y conocer todo lo que esto conlleva, a esto lo llamamos una identidad difusa que está en constante cambio y crecimiento. Entonces esa personalidad se desarrolla, crece, adquiere experiencias y se convierte en una identidad alcanzada.
Identidades es un disco del artista Das, creador del sello, en el que nos cuenta a través de 2 pistas una forma de desarrollar un sonido, un crecimiento y un cambio constante en él. A este disco se une Tabo, un artista que destaca por sus bases contundentes y pesadas, con un remix de todas estas características y a la vez hipnótico, y por otro lado Russ con un track más rítmico y percusivo.//