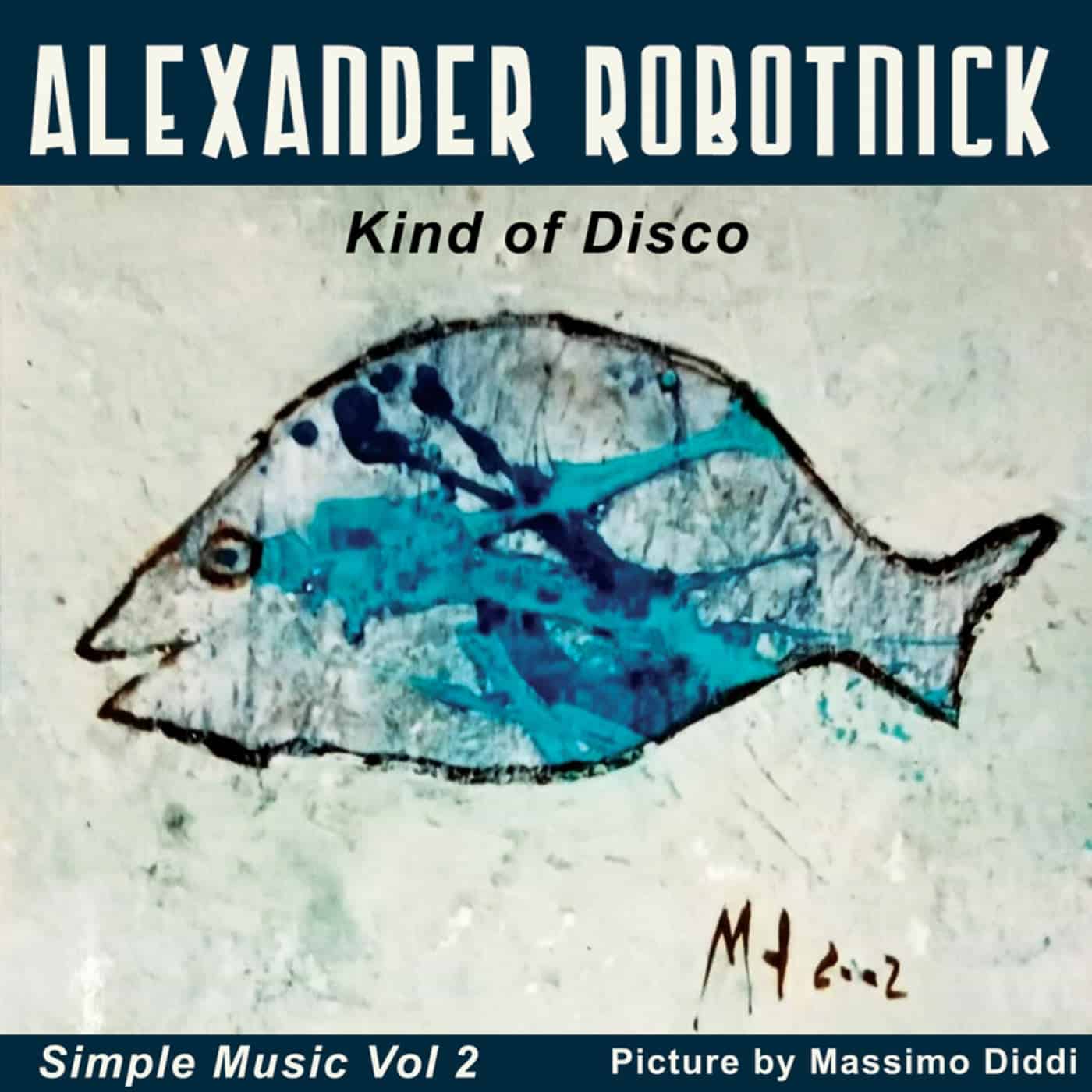 RELEASE: Kind of Disco
ARTIST(S): Ludus Pinsky, Alexander Robotnick
REMIXERS:
PUBLISHER: Hot Elephant Music / HEM2301
MUSICAL GENRE: Lossless, Indie Dance
RELEASE DATE: 2023-03-24
DOWNLOAD FORMAT: 832Kbps, LOSSLESS
FILE SIZE: (216.84 MB)
Kind of Disco have 8 TOTAL TRACKS
Alexander Robotnick – Green Past (Vocal Version) (06:12) 08B, 122
Alexander Robotnick – And Here It Comes Again (Vocal Version) (05:14) 01A, 122
Alexander Robotnick – Intergalactic Travel (04:50) 06B, 120
Alexander Robotnick – Arpico (03:40) 06B, 121
Alexander Robotnick – The World Is Dark (04:42) 05A, 122
Ludus Pinsky, Alexander Robotnick – A Blow to the Heart featuring Ludus Pinsky (04:51) 02A, 120
Alexander Robotnick – Canzone Triste (04:12) 07B, 119
Alexander Robotnick – Le Carillon (04:08) 08A, 122
Total Playtime: 00:37:49 min
Download Kind of Disco in 320 MP3, FLAC, and AIFF
This is the second volume of a series called Simple Music. Kind of Disco is the subtitle.
Green Past (vocal version) is the development of a track of mine released by Bosconi Records on vinyl. The lyrics have nothing to do with the original title that ironically echoed the infamous Green Pass. But in this new version they say Au rendez-vous, viens so that the main theme becomes an action, a movement, a rendez-vous.
And Here It Comes Again (vocal version) Whats coming again? Loneliness. Its probably the most Italo-Disco track in the album. This one also was published by Bosconi Records on vinyl in instrumental version . The lyrics only consist in Loneliness, and here it comes again.The theme is pure 80s s with an Italo riff and a dance rhythm.
Intergalactic Travel where the repetition of a hypnotic theme gradually changes its perspective as the harmony progresses. The central break contains the lyrics that revolve around the impossibility of reaching other planets similar to ours and so intergalactic traveling can only happen in our mind.
Arpico takes its name from a department store in Sri Lanka that represents an isle of consumerism in a fairly austere country, as far as consumerism goes. Its also a favourite of long-stay tourists longing for the abundance of goods they sometimes miss. An arpeggio in 7/8 modulated by the harmonic progression takes us on a trip among the wonderful goods displayed on the shelves.
The World is Dark (but the lyrics open with The world is shining) is the ironic representation of a mind state constantly swinging from hope to pessimism. It closes with The World is Dark but it could go on endlessly, in a loop.
A Blow To The Heart, produced in collaboration with Ludus Pinsky (Lapo Lombardi) , Robotnicks adventure fellow in The Analog session – which finds an echo in the sound of this track – is the ironic warning to an imaginary DJ Listen to your early mixes! Its a blow to the heart! Yesterdays music can take you back to bygone moments and feelings even more so if you are or have been a DJ: sometimes with a touch of painful nostalgia. A blow to the heart!
Canzone Triste
Thats what it says it is. I wanted to make an Italo-disco track but the music that came out was too sad; so I added my voice warning: Canzone Triste (Sad Song), so if you are not in a mood for sadness , you may just skip it. But then..an Italo riff mischievously jumps in to tone down melancholy.
Le Carillon
Based on an arpeggio that follows the harmonic progression I immediately named it Le Carillon because of its sound. Later on I suddenly remembered a carillon I used to have when I was a kid (playing Boccherinis minuetto): a tiny piano and a ballerina spinning around herself on top of it. I ve chosen to sing it in French. I remember say the lyrics and Ive listened to it endlessly!//