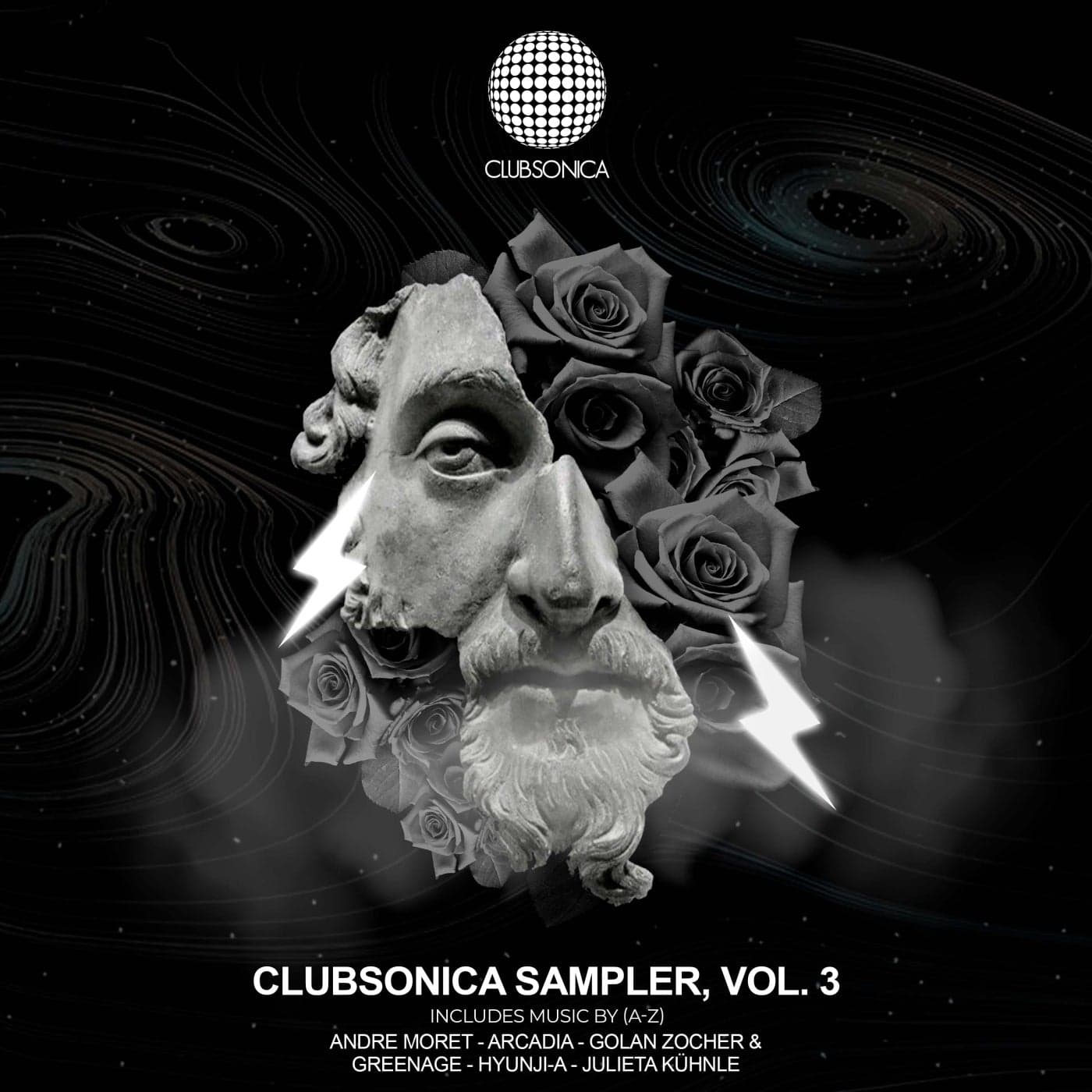 RELEASE: Clubsonica Sampler, Vol. 3
ARTIST(S): Greenage, Golan Zocher
REMIXERS:
PUBLISHER: Clubsonica Records / CLUBSONICASP003
MUSICAL GENRE: Lossless, Progressive House
RELEASE DATE: 2023-03-24
DOWNLOAD FORMAT: 986Kbps, LOSSLESS
FILE SIZE: (41.24 MB)
Clubsonica Sampler, Vol. 3 have 1 TOTAL TRACKS
Greenage, Golan Zocher – Mind Control (05:49) 04B, 122
Total Playtime: 00:05:49 min
Download Clubsonica Sampler, Vol. 3 in 320 MP3, FLAC, and AIFF
Clubsonica Records opens the spring season by unveiling the third edition of their Sampler Series. The Colombian imprint's popular MMW and ADE Various Artists releases have become an annual highlight for progressive music aficionados. Operating under a similar ethos, Clubsonica's Sampler Series made its debut in 2021 to resounding praise from fans and tastemakers alike, with an equally impressive follow-up landing in December of last year. Limited to five select tracks per release, the label has showcased music from trending newcomers like KAZKO and Ric Niels alongside long-standing veterans such as Kamilo Sanclemente and Solid Sessions. Now, presenting the much anticipated third edition of the series, Clubsonica features new music from (in order of appearance) Andre Moret, ARCADIA, Golan Zocher and Greenage, Hyunji-A and Julieta Kühnle.
Selection one finds Andre Moret returning to the label for his fifth appearance. As one of Brazil's most highly regarded progressive house artists, Andre has achieved great success across his five-year career. World class DJs Hernan Cattaneo and Nick Warren have been regular supporters, while his smooth productions have found a home on Freegrant Music, Mango Alley, Musique de Lune, Transensations and more. Clubsonica has also been a primary landing spot for some of Andre's most highly regarded work, the Campinas resident has recorded six originals and two remixes since making his label debut in 2020. Now, making a welcome return to the label, Andre delivers the sampler's lead selection entitled 'Lorac'. As an apt barometer of where the Brazilian's headspace is at, he lets deconstructed vocals and prismatic effects descend over bold beats and charged rhythms, ultimately coming to an exhilarating apex which is sure to be a highlight amongst progressive house tastemakers in the coming months.
The second selection welcomes label debutant ARCADIA with his latest studio effort 'Falling Sun'. Hailing from Israel, ARCADIA first came to our attention last year with a release via D-Formation's Beatfreak imprint. The Israeli artist's tight melodic sound moved dancefloor across the summer season, before a second single for AVA Deep landed in December with similar success. Continuing an upwards trajectory as 2023 takes shape, ARCADIA now makes his Clubsonica debut with the peak vibes of 'Falling Sun'. Instantly invigorating, its driving beats and electric grooves marry perfectly with tight percussive arrangements and emotive vocals. Coming to full fruition during the second act, ARCADIA's production prowess is on full display, as striking effects rise atop key-changing basslines, while remaining undeniably infectious during a spirited finale.
The collection's third selection and lone collaboration finds Golan Zocher and Greenage combining their extensive forces on 'Mind Control'. Based in Israel and India respectively, both Golan and Greenage have achieved remarkable success across their solo careers. The duo's collective discography is highlighted by releases via Or Two Strangers, Proton Music, Sudbeat and Tale and Tone, while Hernan Cattaneo, Lee Burridge and Nick Warren have been steadfast supporters. Having worked together previously on 'Lost Man', a track which highlighted Sudbeat's recent 'Showcrates' collection, Golan and Greenage masterfully synthesize their talents once again for Clubsoncia with 'Mind Control'. Replete with evolving, emotional and hypnotizing structures, the duo allows the listener to relish in its electric groove, building anticipation towards an apex of fragmented vocals, soaring riffs and elasticated synth swagger.
Making her label debut with the collection's fourth selection is Hyunji-A. The Korean artist calls Montreal, Canada home where she is a part of the city's burgeoning nightlife, having DJed at well known venues such as Newspeak and Stereo. Upon making her debut on La Famiglia Recordings in 2020, Hyunji-A has since gone on to showcase her music via 3rd Avenue, onedotsixtwo, TOR and more. Often sitting in the creative space between progressive house, deep house and melodic techno, the Canadian artist now makes her Clubsonica debut with 'A Simple Truth'. Anchored by shuddering bass tones and striking percussive arrangements, its hook-heavy arps and prophetic vocals sit comfortably between the arcane and enlightened. Rising into an expansive break, hopeful atmospheres eventually melt down amidst waves of effects, while expressive modulation moves forward with a barrage of speaker-buzzing revelry.
The release concludes with Julieta Kühnle making her label debut with 'Blazer'. Based in Argentina, Julieta has built an impressive resume since first emerging in 2019. Releases via 3rd Avenue, Mango Alley, One Of A Kind and Strangers Beats have garnered support from Hernan Cattaneo and Mariano Mellino. Also, a well respected DJ in Argentina, the Rosario resident has played across her homeland, sharing the booth with Alex O'Rion, Antrim, Budakid, Nicolas Rada, Sahar Z and Yotto. Now, adding Clubsonica to her portfolio, Julieta rounds out the release with the groovy sounds of 'Blazer'. Obsessive rhythms and hyperspace effects blanket titanium beats and hypnotic grooves across a colourful first movement, before infectious chord stabs take centrestage across a tension filled break, onwards to a mesmerizing finale. Smooth and exhilarating in equal measure, it rounds out a must have third edition of Clubsonica's Sampler Series, one where a fresh amalgamation of artists finds a perfect progressive state of mind.
Written by Mitch Alexander
Mastered by Dub On Audio | Lorac by AM | Falling Sun by Arcadia
Artwork designed by Dave Caro//