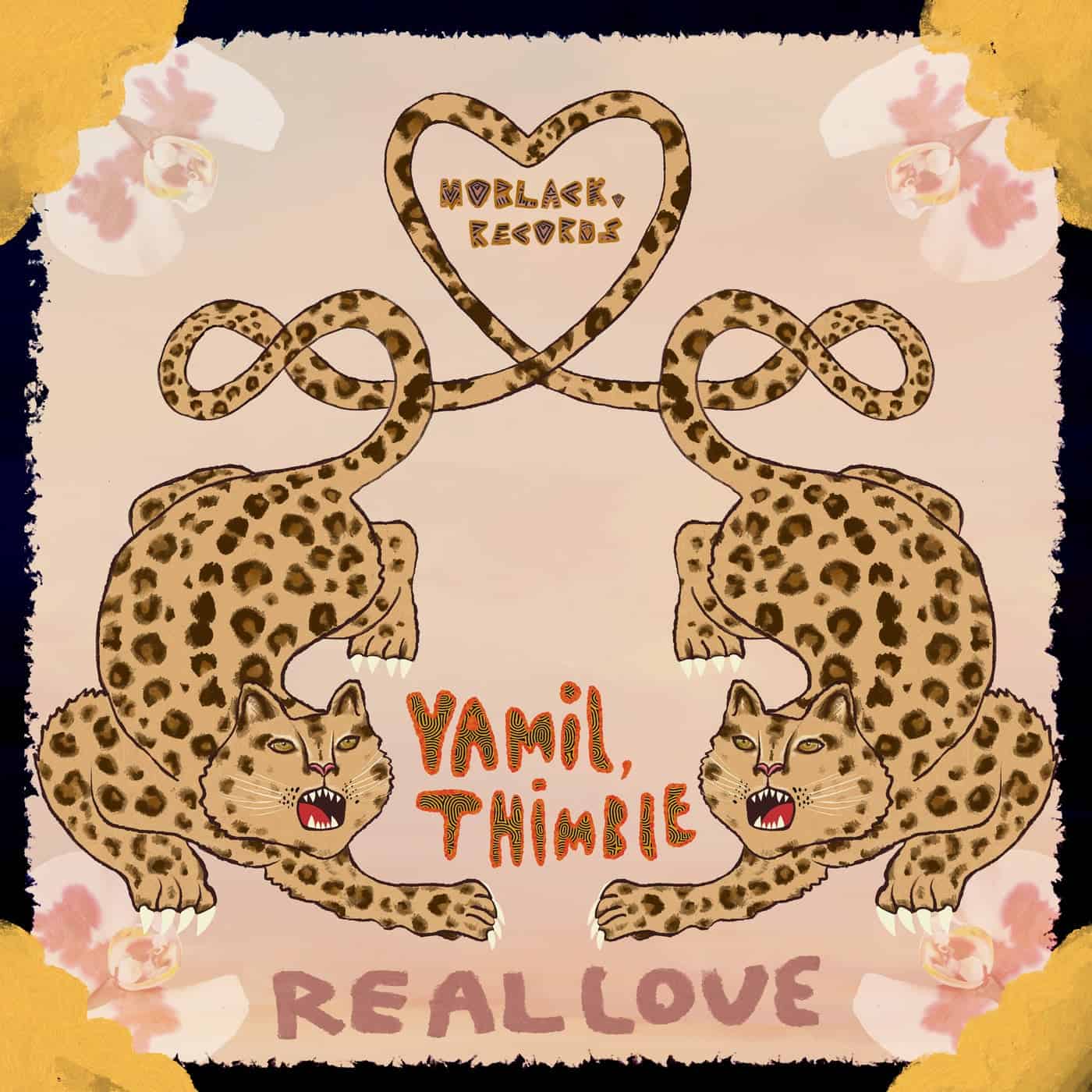 RELEASE: Real Love
ARTIST(S): Yamil, Thimble
REMIXERS:
PUBLISHER: MoBlack Records / MBR534
MUSICAL GENRE: Lossless, Afro House
RELEASE DATE: 2023-04-21
DOWNLOAD FORMAT: 823Kbps, LOSSLESS
FILE SIZE: (81.22 MB)
Real Love have 2 TOTAL TRACKS
Yamil, Thimble – Real Love (06:43) 11A, 120
Yamil, Thimble – Mr. Pulver (06:14) 11B, 120
Total Playtime: 00:12:57 min
Download Real Love in 320 MP3, FLAC, and AIFF
Spain's Yamil and Thimble deliver a deep and intricate submersion into "Real Love."  Bringing their own unique vision and dancefloor insight into the coalition, the dj/producers/friends create a prismatic, stratified and (humanly) complex interpretation of a life force, often simplified and objectified. The two track EP starts off with a multidimensional symphony of melody and emotion, movement and groove. Weaving in silvery inflections, poignant timbre and intuitive cadences, this stunning title track feels wistful, thoughtful and genuine. The duo carries on with a harmonic diffusion of lush organic sound elements and lithe electronic modulations. Pulsating captivating house rhythms, eloquent progressions and sultry vocals, "Mr. Pulver" drives "Real Love" further in and through to volition.
Press by Marie J Floro. Artwork by Rachael D'Alessandro. Mastering by Daniele Mattiuzzi (Wave Life). Executive Producer MoBlack. Distributed by Muting The Noise.//