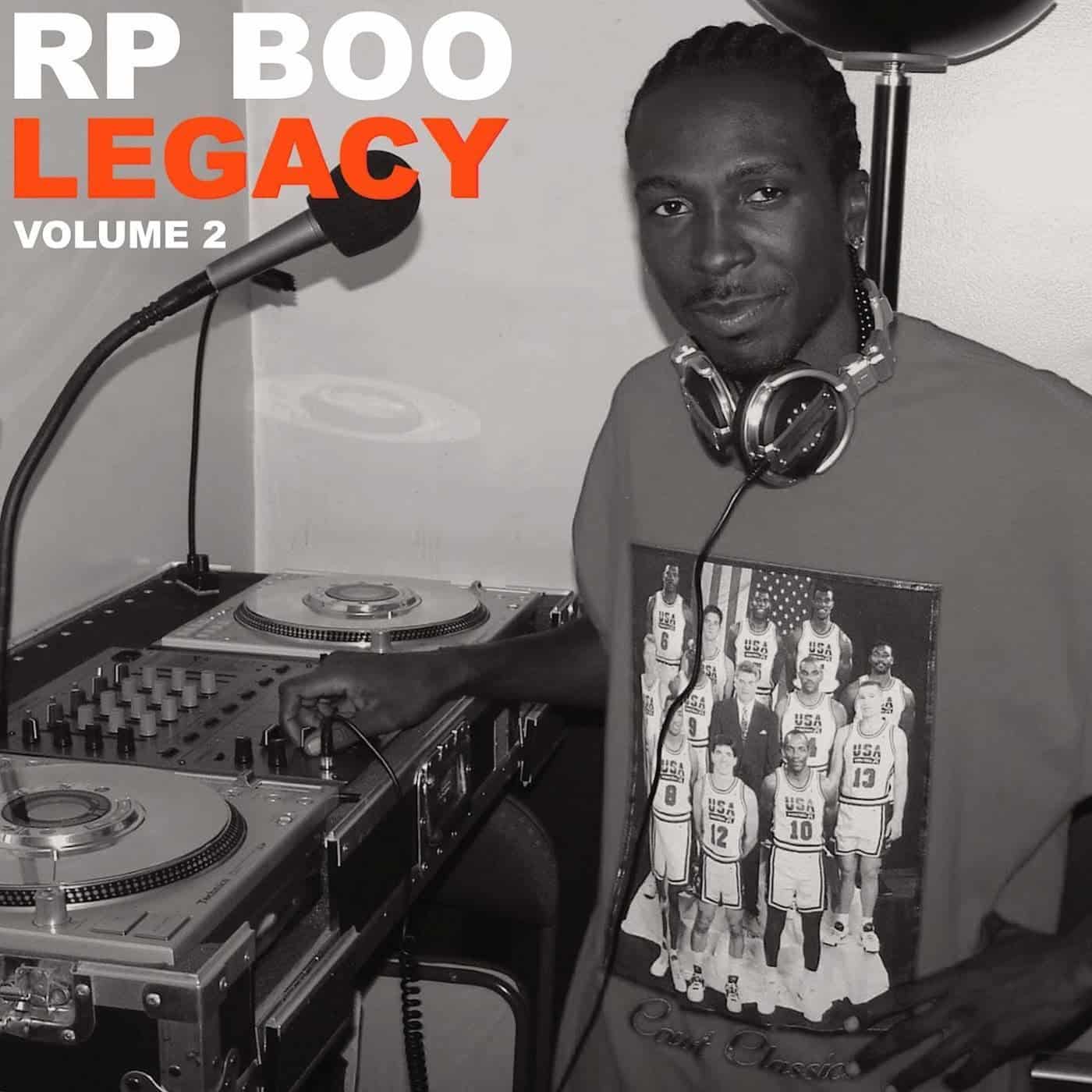 RELEASE: Legacy Volume 2
ARTIST(S): Rp Boo
REMIXERS:
PUBLISHER: Planet Mu / ZIQ456
MUSICAL GENRE: Lossless, Bass / Club
RELEASE DATE: 2023-05-12
DOWNLOAD FORMAT: 778Kbps, LOSSLESS
FILE SIZE: (288.91 MB)
Legacy Volume 2 have 13 TOTAL TRACKS
Rp Boo – Eraser (03:18) 12B, 78
Rp Boo – Heavy Heat (03:45) 10A, 115
Rp Boo – Total Darkness (03:57) 04A, 116
Rp Boo – Flo-Control (03:45) 12A, 116
Rp Boo – Under'D-Stat (04:42) 08B, 154
Rp Boo – Say Grace (03:45) 03A, 98
Rp Boo – Knock Out (03:27) 06B, 97
Rp Boo – Azzoutof Control (04:04) 08A, 116
Rp Boo – B.O.T.O. (04:59) 07A, 116
Rp Boo – Pop Machine (03:51) 11B, 150
Rp Boo – Porno (03:56) 05A, 116
Rp Boo – Off Da Hook (03:59) 01A, 120
Rp Boo – Last Night (03:56) 09A, 78
Total Playtime: 00:51:24 min
Download Legacy Volume 2 in 320 MP3, FLAC, and AIFF
RP Boo's essential first album, 2013's 'Legacy' caused a storm of acclaim worldwide as people finally started to piece together his true place in Footwork and the powerful legacy of his work as an innovator. In parallel with productions, his always on-point DJ sets have lit up festivals and clubs worldwide and continue to do so to this day, notably leading to him being named one of the '100 World's Best DJs' in a recent book by DJ Mag.
Now on its 10th anniversary 'Legacy Vol.2' continues his story. Featuring tracks created between 2002 and 2007, this is a wonderous selection of material, some known, some unknown. The album kicks off with the dark and epic 'Eraser' created in September 2007, during a time RP was going to underground Footwork club War Zone on the west side of Chicago. The track was inspired by, and created to fuel, the "taunting words of intimidation" between dancers." And now it makes for one intense album opener. Some cuts are inspired by everyday life – take for example 2005's 'Pop Machine', which was inspired by the time he was working at Speedway Oil Change who had a temperamental soda/pop machine. One day, a customer put money in the machine and nothing came out, so he continued to press the button, and for some reason RP found this funny so he went over to the machine and started pressing the buttons himself and everyone he touched started saying "Work!." Inspired once he was back home in his studio he made 'Pop Machine' in tribute to the defunct machinery. When he came back to work the next day and played the track for all this co-workers it blew their minds and they also laughed with at how creative RP could get using things from his everyday life as inspiration. 'Pop Machine' also illustrates how RP's Footwork uses repetition and minimalism as fuel.
Years later RP Boo is still inspired by Foot Work – the art of dancing and working for dancers. He continues to shake up clubs and isn't afraid to get out from behind the decks and drop some Foot himself. We'll let the man himself have the final word – "What inspires me to keep going is seeing the people having an awesome time moving on the dance floor, as well as playing music that is a recognizable part of my life. I'm one with it."//