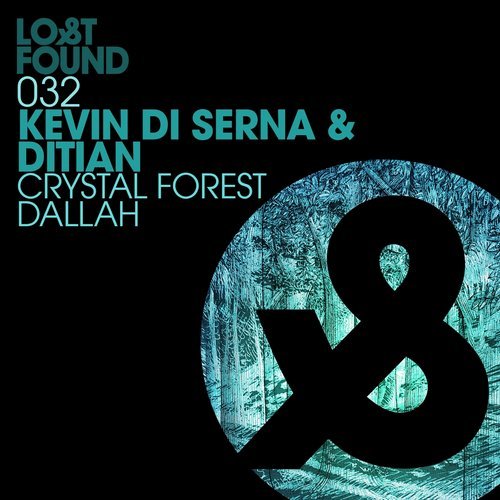 RELEASE: Crystal Forest / Dallah
ARTIST: Ditian,Kevin Di Serna
LABEL: Lost & Found | LF032D
GENRE: Progressive House
ORIGINAL RELEASED 2016-08-26
BITRATE: 320Kbps
SIZE: 32.93 MB
TOTAL TRACKS 2
Ditian,Kevin Di Serna – Crystal Forest (Original Mix) (06:49)

119bpm/Fmin

Ditian,Kevin Di Serna – Dallah (Original Mix) (07:30)

117bpm/A♯min
Total Playtime: 00:14:19 min
Guy J's Lost & Found is riding high in 2016 with its flow of exceptional releases that now continue with an amazing new production talent coming out of the vibrant Argentinian scene. Kevin Di Serna makes his Lost & Found debut here with two gorgeous tracks. Fresh from releases on Alola, SexOnWax, Subtract, and (of course) fellow countryman and superstar DJ Hernan Cattaneo's Sudbeat label, Kevin's releases have been on Guy J's radar for quite some time, so it was only a matter of time before Lost & Found's main man would choose to release some amazing music that fits perfectly with the label's ethos.
Fellow rising Argentinian star, Ditian, has teamed up with his compatriot on 'Crystal Forest' to create a beautifully melodic track with shimmering flourishes and a lovely, deeply hypnotic groove, which is perfectly suited to those wonderful summer sunshine moments. This delightful track is complimented by the deeper reverence and more laidback sounds of 'Dallah', which is an enthralling solo effort by Kevin.
Lost & Found is steadily building a catalogue of releases that are uniquely joyous, uplifting, intelligent and beautiful. This is music to hold close to your heart and this is a label that everyone should, most definitely, always keep on their music radar.