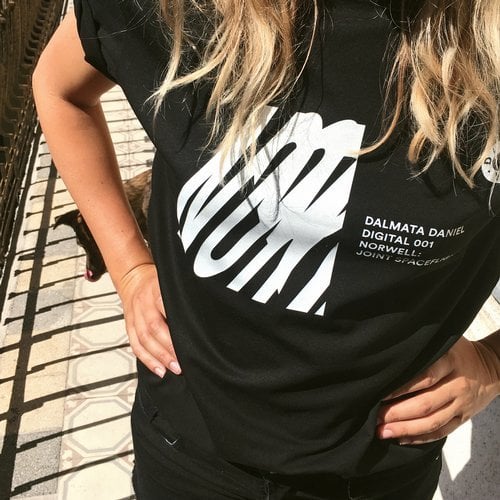 RELEASE: Joint Spaceflights EP
ARTIST(S): Norwell, Angela Santa
REMIXERS:
LABEL: Dalmata Daniel / DDD01
GENRE: lOSSLESS, Techno
RELEASED: 2019-01-24
AVAILABLE FORMAT: 320Kbps (+FLAC)
DOWNLOAD SIZE: (57.13 MB MP3)
TOTAL TRACKS 4
Norwell, Angela Santa – Saturn V feat. Angela Santa (Original Mix) (05:07)

/ Cmin, 124bpm

Norwell – Interkosmos (Original Mix) (07:48)

/ Cmin, 124bpm

Norwell – Farkas (Original Mix) (06:16)

/ Gmin, 124bpm

Norwell – Signee-3 (Original Mix) (05:35)

/ Amaj, 127bpm
Total Playtime: 00:24:46 min
Imagine flying through space while high on ayahuasca with some distant vocals in the background.

Norwell, a producer who needs no introduction, appears on Hungarian label Dalmata Daniel & marks their second collaboration of spacey tunes and hard-hitting electro.
With vocals from Angela Santa, it's an exciting new territory for Norwell and starts off Dalmata Daniel's new line of releases, the DDD digital line with an amazing vibe.

You should keep listening, and exploring different moods on this trip in outer space, with Farkas through the Interkosmos.

The DDD series comes with printed material – An exclusive T-shirt designed by studio jetski. The offer is limited for the pre-order period, and comes with a download link of the release.