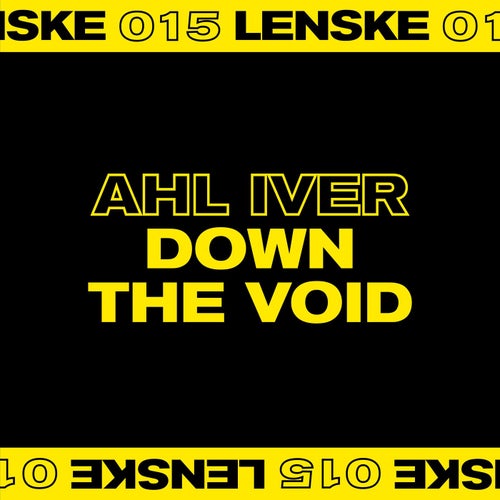 RELEASE: Down The Void EP
ARTIST(S): Ahl Iver
REMIXERS:
LABEL: Lenske | LENSKE015D
GENRE: LOSSLESS, Techno
RELEASED: 2021-02-26
AVAILABLE FORMAT: 1045Kbps/FLAC
DOWNLOAD SIZE: 169.87 MB
TOTAL TRACKS 4
Ahl Iver – Danger Close (05:38)

key, bpm140

Ahl Iver – Lights Out (06:07)

key, bpm140

Ahl Iver – Down The Void (05:57)

key, bpm138

Ahl Iver – Say Goodbye (05:37)

key, bpm137
Total Playtime: 00:23:19 min
Belgian DJ/Producer Ahl Iver returns to Amelie Lens' Lenske for his next EP. Following on from 2019's 'Haunted Patterns', 'Down The Void EP' begins 2021 as the fifteenth release on the highly regarded Belgian techno label.
Starting off strong is the robust 'Danger Close'. An authoritative kick drum sets the pace and is quickly accompanied by a number of jolting rave elements. High pitched echoing synths ring out and strident keys punch their way through the chaos. A modern techno-rave hybrid that blends the best of both worlds.
Continuing with force is 'Lights Out', a galvanizing rave cut layered under scattered detuned vocal samples, thundering bass, and pandemonium of drums. Ethereal keys bring a joyous emotion and balance to the track. 'Down The Void' is up next on the record, with a squelchy baseline and razor-sharp hi-hats providing the foundation. An arpeggiated synth injects cunning hints of trance while still retaining a commanding techno ferocity.
Rounding off the record is 'Say Goodbye', led by a thumping kick and snare drum combination that pushes the tempo. A scattering of synth sounds builds together before the lead takes hold. Once into the flow of the beat, a jolting breakdown seizes our attention. A mischievous vocal sample lingers over stabbing keys before cutting back into a rhythm until close.//