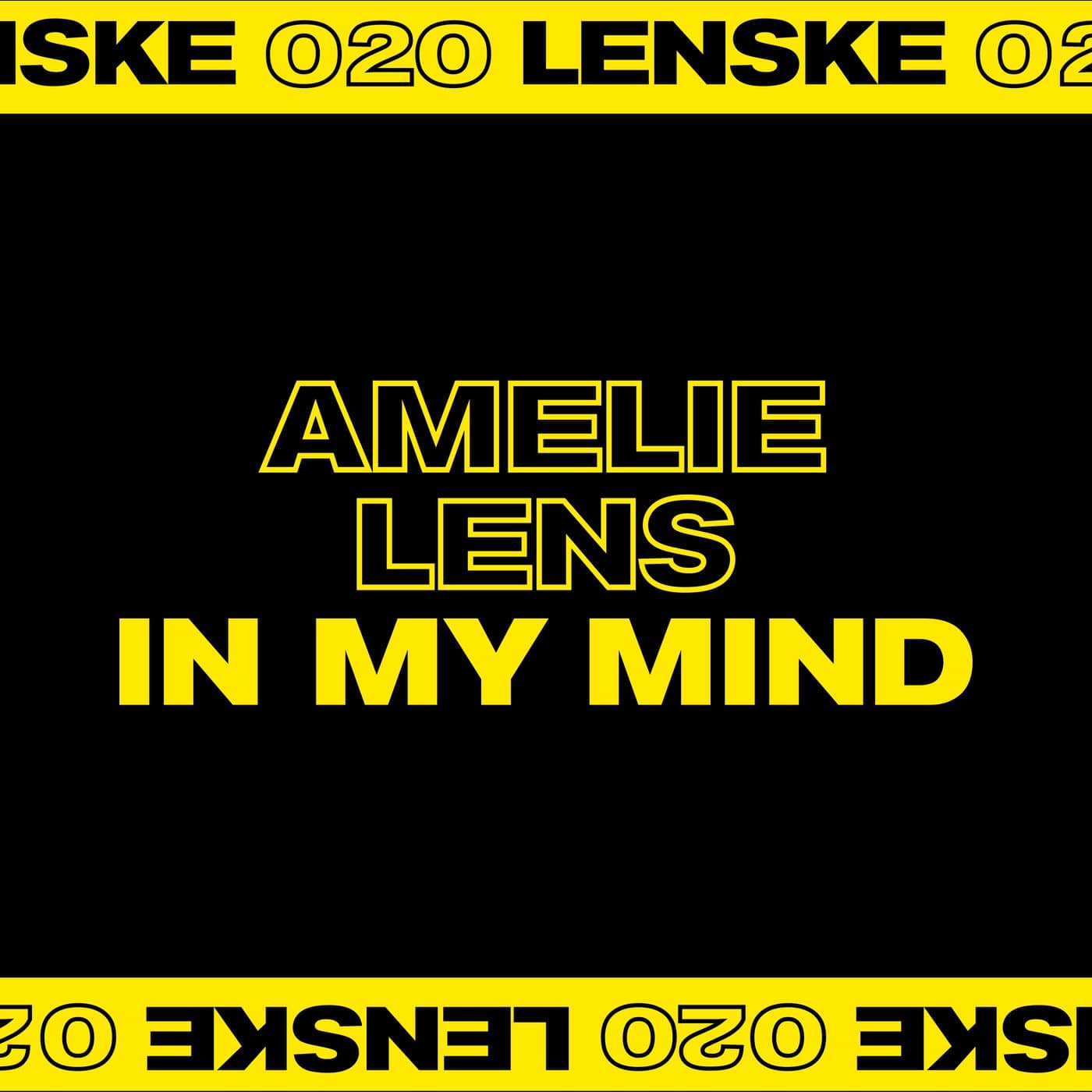 RELEASE: In My Mind EP
ARTIST(S): Amelie Lens
REMIXERS:
LABEL: Lenske / LENSKE020D
GENRE: Lossless, Techno
RELEASED: 2022-07-15
AVAILABLE FORMAT: 910Kbps, FLAC
DOWNLOAD SIZE: (121.08 MB)
TOTAL TRACKS 3
Amelie Lens – In My Mind (06:29)

, 123

Amelie Lens – First Light (06:49)

, 138

Amelie Lens – Trippin' (05:18)

, 140
Total Playtime: 00:18:36 min
Techno trailblazer Amelie Lens presents her new EP 'In My Mind' on her own Lenske imprint, containing three explosive techno tracks.
Belgium's Lenske Records presents its next EP from label head Amelie Lens. The release marks a considerable high point of Lens' career, hot on the heels of the launch of her radio show and dropping just before her debut Ibiza residency with sister label EXHALE. 'In My Mind' will mark Amelie's first solo release on the label since 2020 and follows her collaboration with Airod on 'Raver's Heart' EP late last year.
Title track 'In My Mind' opens proceedings with blasts, bangs and heavy reverbs whilst Amelie's voice swirls above. The build-up gives way to furious claps, and spiking synths that continue to dance around the vocal sample in a ruthless march. The beat is unrelenting with a venomous, pulsing bassline that creates this raw and atmospheric techno cut, while bubbling keys maintain vitality and lightness with their careful arrangement.
Multiple elements come into play for subsequent track 'First Light'. A stripped back kick synchronizes with distorted pads for the opening, soon accompanied by a heavier kick-drum counterpart and lick of acid to inject some sharpness. The true DNA of the track is the programmed claps and dark pads that rise and fall menacingly throughout, as splashes of effects are thrown into the mix.
Final track on the record 'Trippin" undoubtedly packs a punch. Blasting off with a dominant kick and oscillating spring reverb that swipes through Amelie's wistful vocals, the harder elements gradually succumb to the softness of her voice. The listener's focus is momentarily shifted during an early breakdown before the kick returns with more vigor accompanied by hurried hi-hats and distortion that sends you into a frenzy.//