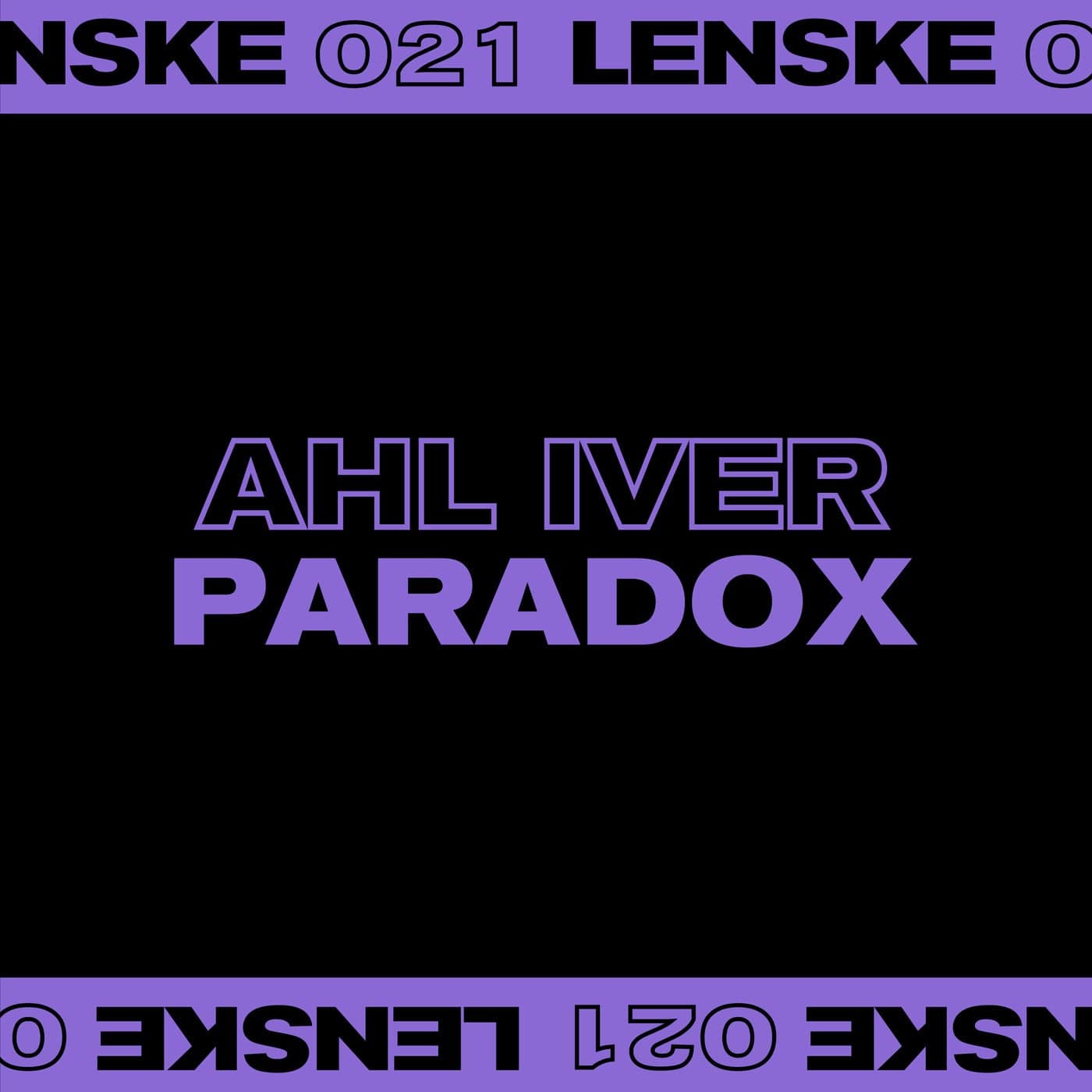 RELEASE: Paradox EP
ARTIST(S): Ahl Iver
REMIXERS:
PUBLISHER: Lenske / LENSKE021D
MUSICAL GENRE: Lossless, Hard Techno
RELEASE DATE: 2023-01-13
DOWNLOAD FORMAT: 1075Kbps, LOSSLESS
FILE SIZE: (167.32 MB)
Paradox EP have 4 TOTAL TRACKS
Ahl Iver – Reverse Psychology (06:59) 04A, 140
Ahl Iver – Paradox (05:11) 03A, 142
Ahl Iver – Rumble In The Jungle (05:18) 02A, 155
Ahl Iver – No Salvation (05:36) 07B, 143
Total Playtime: 00:23:04 min
Download Paradox EP in 320 MP3, FLAC, and AIFF
Belgium's Ahl Iver has become synonymous with the Lenske name since founder Amelie Lens singled out one of his demo submissions back in 2018. Since then, the young DJ/producer has dropped two EPs on Lenske whilst holding down a busy international touring schedule including regular appearances at Amelie's revered Exhale party series. 'Paradox' contains four dance-floor orientated cuts with the typical Ahl Iver sound that's steadily become a Lenske staple.
Opening the record is 'Reverse Psychology', featuring a thunderous kick drum, whirring sonics and industrial slams. Ahl includes a stripped back rave synth and siren combo with sharp stabbing sequences. Next up is 'Paradox', kicking off with a distant alarm, wicked keys and another blistering kick drum. The elements build together to form the foundation for the jacking vocal sample that dominates and drives the track onward, always with a singular acid line buzzing menacingly in the background.
On the flip is 'Rumble In The Jungle', kicking off with twisted and devilish effects that snicker and shoot across the hurried pace of the roaring kick. The track develops into a battlefield, with the initial mischievous sounds mimicking a frenetic laser fight, before stripping back the focus onto the main kick drum and singular percussive slap. Rounding off the record is 'No Salvation'. The track builds on the initial kick drum combo as well as an ever-present melody that gradually rises to the forefront of the track in a powerful takeover. There's a cinematic feeling to the cut created by airy elongated pads as the hook of the track, gliding and ascending under the harsher elements.//