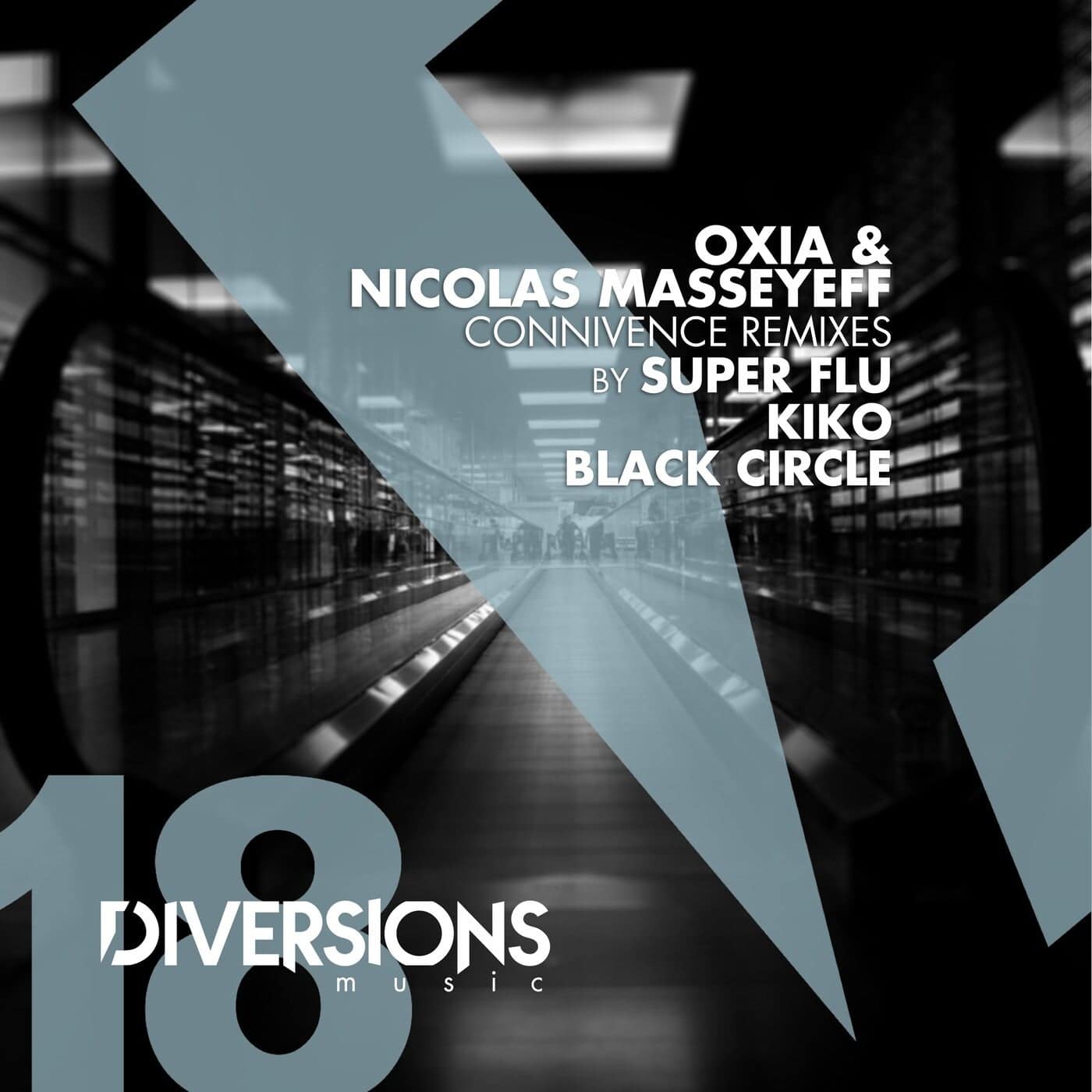 RELEASE: Connivence Remixes
ARTIST(S): Oxia, Nicolas Masseyeff
REMIXERS: Black Circle, Kiko, Super Flu
PUBLISHER: Diversions Music / DVM018
MUSICAL GENRE: Lossless, Melodic House & Techno
RELEASE DATE: 2022-10-21
DOWNLOAD FORMAT: 941Kbps, LOSSLESS
FILE SIZE: (198.03 MB)
Connivence Remixes have 4 TOTAL TRACKS
Oxia, Nicolas Masseyeff – Connivence (Rework) (06:19) 10A, 123
Oxia, Nicolas Masseyeff – Connivence (Super Flu Remix) (08:16) 03B, 123
Oxia, Nicolas Masseyeff – Connivence (Kiko Remix) (06:39) 12B, 124
Oxia, Nicolas Masseyeff – Connivence (Black Circle Remix) (08:00) 10A, 120
Total Playtime: 00:29:14 min
Download Connivence Remixes in 320 MP3, FLAC, and AIFF
Six years after the creation of their label Diversions Music, two bonafide legends in OXIA and Nicolas Masseyeff have decided to have remixes of one of the iconic tracks from the label's first release. "Connivence" is therefore remixed by their friends, talented artists Kiko, Black Circle, and Super Flu.
First up, goes the Rework of the original which is deep by layering in some dumpy drums and glitchy percussive sounds. Sweeping chords and the melody bring grand scale and a sense of melancholy.
The Super Flu Remix is then more driven, with a powerful kick adding the energy down low, as crisp hits and edgy melodies unfold in the space above. They cast a magic late night spell over the dance floor.
The Kiko Remix is a slick bit of melodic techno with slapping hits and nice textural percussion. It locks you in and then brings dark cosmic energy in the well designed chords and melodies.
Last of all, Black Circle absolutely delivers on this by stretching the record out in all directions, mixing luscious pianos and dreamy pads which transport the listener to a state of bliss.
These are four fantastic remixes of a still classic original.//